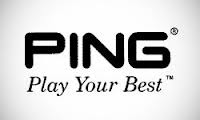 Ping Golf, a mainstay in the golf club business, has recently signed an "endorsement" deal with Olympic gold medalist swimmer Michael Phelps. It seems that after winning gold and more gold and more gold at the last two Olympics, Michael has turned to golf as his apparent next passion. I'm happy for that, but it seems Michael is trying to take it a step further and wants to become a "tour level player" to the point where he says he might consider playing in the 2016 Olympics which will feature golf for the first time in 100 years.
Ping caught on to this marketing blessing in disguise and signed Michael to an exclusive agreement to play Ping equipment and wear Ping clothing. A smart move on the part of Ping as Phelps has become a high profile individual and appears at a lot of events that include celebrity golf tournaments. Phelps was recently signed by the Golf Channel to appear with Hank Haney, Top 100 teacher, on the Haney Project where Haney takes celebrities and works with them in the hopes of getting them to play much better golf. So far Haney's record is one of disaster. He hasn't helped ONE PERSON achieve their stated goal. I'm willing to bet that Phelps will fall into the category as well. Since Haney is such a huge TaylorMade fan, maybe he'll try and convince the ex-swimmer to switch to their clubs.
I recently talked with the Director of Communications/Marketing for Ping, Pete Samuels, and asked him to appear on my radio show, The 19th Hole – Weekend Edition on CBS Radio, to talk about why Ping did what it did and what they were expecting to get out of it…other then the expense of making a custom set of clubs for Phelps…and he refused, thinking the interview would be negative in nature. In the media business, there is a word for this kind of person…a pinhead! After chatting with him for a while – I had to ask if he was still breathing with the low level of personality and energy he conveyed – I said I thought it was a mistake, for after all he was the "voice" of Ping and didn't even have the guts to come on air and explain his position or that of Ping's. Oh, well, we'll certainly live.
I hope Phelps continues his energy towards the game and continues to work hard at it to become a good player, but somehow I have the feeling that he will move on to other things that will take him away from golf. Maybe he'll start a clothing company and he'll design speedos or goggles or swim fins. Don't hold your breath (unless you are swimming) to see Michael at the Olympics in Brazil or on a driving range near you soon. Wonder what Pete Samuels looks like in a pair of speedos….oh, yuk!