Every year, golf club manufacturers trot out new equipment for their adoring public to drool over, test out, and sometimes buy.  Drivers are at the top of that list because they have good profit margins and everyone – and I mean everyone – is looking for more distance off the tee.  Some of these clubs are designed for the masses to use; others are set up more for the better player.  As the 2012 season unfolded, I tested a bagful of new drivers.  In another Gear Effect Golf post, I reviewed the TaylorMade R11S.  It's a club that, thanks to its adjustability, could be used by everyone.  But it's particularly useful in the hands of a good player, where all that fine-tuning can do the most good.  In this feature, I'll look at three other clubs that better players would be wise to test out if they're in the market for a new driver this year.  The three clubs I selected for this review are:
-Mizuno MP-650
-Taylormade Rocketballz Tour
-TourEdge Exotics CB4
You can also see video of the club test that I did on these clubs with the help of PGA Professional Brian Bickford.  Watch that video and hear our first-hand comments about these drivers here.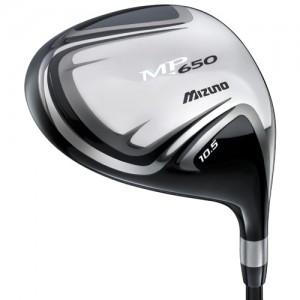 Mizuno MP-650

Mizuno may be better known for their gorgeous forged irons than for their drivers and fairway woods, but that could soon change.  The Mizuno MP-650 Driver is a unique club that may very well attract a large and loyal following.  Any time Mizuno comes out with a club that carries the "MP" prefix, better players want to check it out.  They'd do well to tee up a few range balls with this one.

The MP-650 bucks the modern adjustability trend.  Other than specifying the loft, shaft or grip size when you buy one, there is absolutely nothing adjustable about this club.  And from my viewpoint, there really doesn't need to be.

Bottom Line: Monster Feel Makes This One Worth a Look

This club was clearly designed for better players – low handicappers who know what they're doing with a golf club.  At 450cc's, it doesn't boast the largest clubhead in golf.  But it certainly has one of the nicer looking ones.  When you stand over this club and address the ball, it displays a classic pear-shaped head.  It's a shape and a look that instills immediate confidence – as does the feel of the club in your hands.  The MP-650 is nicely balanced and you can feel where the clubhead is at all points during your swing – something that cannot be said for many of the newer featherweight sticks on the market today.

Reasons to Like: Workability and Feel

The clubface on the MP-650 is a deep one – which again instills confidence.  And it sets up slightly open (two degrees) to promote workability.  In the hands of a 20-handciapper, this probably wouldn't be helpful – it would just launch his slices even farther to the right.  But for a good player, a slightly open face is the right call.  It lets you work the ball left to right and at the same time helps guard against the deadly pull or pull-hook.

The Mizuno MP-650 was designed to promote high ball speed and a high launch angle with low spin.  In my testing, that's exactly what it delivered.  Mizuno claims that the MP-650 delivers the highest ball speed of any driver the company has ever made, and I believe it.  They don't make any claims about feel, in part because that's such a subjective quality, but perhaps they should.  Of all the drivers I tested, the MP-650 unquestionably had the best feel.  This is no doubt due in part to the nice Fujikura Orochi shaft that comes standard with this club, but it's also a function of the way this clubhead was designed, with high-spec materials including a variable-thickness, forged 6-4 titanium face that feels totally solid but at the same time soft.

One other thing that won't go unnoticed when you hit this club: the sound.  This club sounds like a persimmon driver from 1978.  When you hit the ball, it goes "click."  Seriously.  So unlike what happens with some other clubs, you won't need earplugs when you swing the Mizuno MP-650.  Quite the opposite – it's a sweet sound that's music to your ears.

Summing Up: A Classic Design with 21st-Century Performance

The Mizuno MP-650 delivered impressive distance, with good consistency in terms of launch angle, spin rate and direction.  It felt easy to get in a groove with this club and hit one nice drive after another.  It didn't produce the longest shots of all the 2012 drivers I tested, but the distance I got from it was plenty.  And for many better players, sacrificing a little distance to get confidence in your ability to repeatedly hit fairways is a trade-off that's easily made.  Mizuno has produced a sweet club in the MP-650.  You definitely owe it to yourself to try one.
TaylorMade Rocketballz Tour
When I reviewed TaylorMade's R11S driver (see that review here), I examined in detail all the ways that that club allows for adjustability.  The Rocketballz Tour similarly has flight-control technology that lets you quickly and easily adjust the loft plus or minus 1.5 degrees (or change shafts) but that's where its adjustability basically ends.  No matter – for a better player the Rocketballz Tour will work pretty darn nicely right out of the box.
Bottom Line: New Technology That Goes and Goes
The Rocketballz Tour was one of the longer-hitting drivers I tested.  The ball definitely jumps off the face of this club, and it delivers a penetrating flight.  Like the Mizuno MP-650 and many of the other new drivers for better players, the face is set up slightly open.  I found it to be a forgiving club, too – particularly on hits toward the toe which seem to go longer and straighter than they have any right to.
The club has a 460cc triangular-shaped clubhead – it's not as angular as the regular Rocketballz driver, but it's not what would be considered a classic shape either.  That having been said, when you stand over the ball with this club it doesn't look gimmicky.  The white crown takes some getting used to, but the club's black face lines up nicely against the whiteness of the golf ball, and there's something about the triangular clubhead shape that seems to act almost like an arrow and aid in alignment.  The RBZ Tour is also a very light club – just 300 grams.  So this baby will really generate clubhead speed in the right hands.
Reasons to Like: Distance and Forgiveness
The Rocketballz Tour hits the ball high and you can't always tell how well you've hit the ball until you see it land and bound down the fairway.  This is true on mishits, too, which definitely carry farther with this club than your average mishit should.  I tend to miss toward the toe, and with this club, the ball flight on those shots was still high and long.  This was annoying to my playing partners on a couple occasions when I cursed what I thought was a bad swing and/or bad contact only to outdrive the rest of the group.  The RBZ Tour provides good workability, too.  I had no problem working the ball both ways with this club.
Summing Up: It Came From Another Planet to Help You Go Long
The TaylorMade Rocketballz Tour makes no excuses for its thoroughly modern look and space-age approach to delivering top performance.  For traditionalists, this club may take some getting used to.  The sound this club makes when you hit it, particularly if you slightly mishit it, can literally make your ears ring.  But you can't argue with success, and if you define that as hitting longer drives than you're used to hitting, this club just plain succeeds.
Tour Edge Exotics CB4
Tour Edge's Exotics golf clubs have always been something special.  Any time the company comes out with a new Exotics-branded club, I think of it as the product of an experimental lab – a think tank – a secret place where mad scientists are allowed to think way outside the box and come up with zany ideas that for all their outrageousness work really well.  So when I considered the new Tour Edge Exotics CB4 Driver, I expected something a little different.  I got it.
Bottom Line: The Perfect Union of Materials Science and Guts
From a distance, the Exotics CB4 looks a lot like a classic titanium driver.  It has a nice looking pear-shaped head that's 440cc's so it's not too oversized, a deep face, no adjustable gizmos – all in all, it looks like a standard, simple club.  But when you look closer, you can tell that there's more to this club than meets the eye.  The clubhead on the CB4 is 100% titanium.  I could go into what is required to produce a 100% titanium clubhead, but it would take a while and bore anyone who's not an engineer.  Suffice to say that it takes some doing.  And it's not just any titanium either.  The Exotics CB4 is constructed from a brand new form of 5-1-1-1 titanium that is particularly well suited for clubheads of this kind.  It's harder, denser and stronger than 6-4 titanium and more easily allows for elongation, which permits Tour Edge to monkey with the face thickness on this club in ways that you are going to appreciate.
Reasons to Like: Highest Tech, Lowest Spin
Thanks to this new breed of titanium, the CB4 can achieve things with multiple levels of variable face thickness and cup-face technology that in the hands of the right player can measurably improve rebound characteristics.  Tour Edge calls it the "Boomerang" effect.  In a nutshell, it allows Tour Edge to produce a club with thinner walls and a higher rebound rate on all areas of the clubface.  In the end, it maximizes spring-like effect from more places on the clubface, making the club more forgiving on off-center hits and giving well struck shots improved feel.
The center of gravity in the CB4 has been moved closer to the clubface, too, for better control and workability and a more penetrating flight.  Heel and toe rails complete the picture by moving weight to the perimeter and increasing the club's MOI.
Then there's the shaft.  Pay attention to this part.  The standard shaft in the Exotics CB4 is the Aldila RIP 60 Sigma – a shaft that's as revolutionary as the rest of the CB4's technology.  The RIP 60 Sigma is a stiff-tipped shaft that features graphite plies on the outside and inside of the tip to increase hoop stiffness and provide greater shaft stability near the clubhead.  This is a low-torque shaft that does a very good job of keeping shots on line and reducing spin.  But it's not for everybody.  In testing, it was clear that players with clubhead speeds in excess of 95 or 100 mph will benefit more from this shaft than slower swingers will.  Almost any player will get a nice, low, penetrating, boring flight with this club – and most players will absolutely love the way it feels.  But if you have a slower swing speed, you'd be wise to consider a softer (or softer-tipped) shaft because you may not get the performance you want with this one.
Summing Up: In the Right Hands, a World-Beater
When you pick up this club, it looks and feels like a weapon – one that could inflict heavy damage.  Its appearance instills confidence and it feels great in your hands – nicely balanced and a nicely weighted head.  Hitting balls with this club, it was easy to get a good, repeating ball flight that was low, penetrating and consistent.  With this shaft, both the PGA Professional that I was testing the club with and I felt that we were right on the edge of being able to get the best performance from it, but not quite there.  We were getting low-spin shots with a nice, boring trajectory, but we both agreed that a slightly softer shaft would have given the club more feel and made the package work even better for us.  I later put the club into the hands of a more accomplished player, someone who'd played in multiple U.S. Opens, and he had no problem getting it to perform beautifully with the RIP shaft.   He called it "The Black Marauder."  I call it one beautiful war club.
Club-Test Bottom Line:  Three Strong Choices for Better Players
Here's my net-net on these new 2012 drivers for better players:
TaylorMade Rocketballz Tour – the most forgiving club of the bunch and also the longest in our tests.  Untraditional in a lot of ways, but TaylorMade makes that work for the player here.  Ideal for: 5-15 Handicappers
Mizuno MP-650 – the most traditional club and the one with the best feel.  Not the longest but still plenty long.  Very easy to work the ball and make solid repeating swings.  Ideal for: 0-10 Handicappers.
Tour Edge Exotics CB4 – combines a traditional look with high-tech materials and design advancements to offer better players a strong, consistent club that produces long, low-spin tee shots.  Ideal for 0-10 Handicappers.
See the club test video of these clubs here.