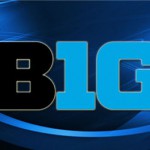 Back in the mid-'90s, Jim Delany would ask my thoughts on a conference  tournament.
I would enthusiastically say, "Go for it."
This was at a time when the Big Ten was one of the few leagues in the country that didn't have one. The Pac-12 and the Ivy League may have been the only other holdouts.
But there was resistance, notably from Bob Knight and, to a lesser extent, Gene Keady. There were also other coaches who weren't onboard. They didn't want to diminish the regular season, risk burnout before the NCAA tournament–you know, the usual suspects.
Delany would throw out the venue concept. Obviously, Madison Square Garden, where the Big East held court, was the ideal role model. If the Big Ten could find its MSG, he'd say, that would be the goal. The United Center was the obvious choice because of Chicago–the centrally located, big-city home of the Big Ten.
On the other hand, if, as it turned out, the tournament didn't take deep roots in Chicago, other options were viable. Indianapolis has worked out best because its downtown arena makes it a walking event, and because Indy has embraced the event completely.
That said, the Big Ten tournament has been an uneven event in terms of thrills and spills. If your team hangs around a long time, it's great fun. If not, people tend to lose interest.
All of that is a preamble to this: Although the Big Ten tournament hasn't exactly been dazzling entertainment lately, that could change this year.
Not only will the tourney be played in Indianapolis, its best site. No. 22 Indiana and No. 17 Purdue both are strong contenders, which will pump up the atmosphere. If those were the schools where resistance was strongest, that's just a footnote now.
No. 4 Iowa, No. 6 Maryland and No. 8 Michigan State also are top-notch teams And Wisconsin, Michigan and Ohio State not only are capable; they're likely to be playing for their NCAA tournament lives while the others will be trying to hang onto or improve favorable NCAA seeds.
If those eight reach the quarter-finals–and that's what the form chart says—Indy will be rockin' on that Friday.
This could be the kind of conference tournament the Commissioner envisioned when he coerced some old-school coaches into the modern era.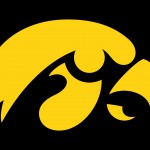 IOWA'S INSIDE TRACK
Wisconsin's upset of Maryland makes Iowa's quest for its first Big Ten championship since 1979 a little easier.
Not only do the Hawkeyes have a one-game lead. If you had to pick a schedule among the top three teams in the league—Iowa (11-2), Maryland (10-3) and Indiana (10-3), the Hawkeyes' slate would be the one to favor.
Besides its return trip to Iowa, Indiana still faces meetings with Maryland and Purdue. The Terps' play at Purdue as well as Indiana.
Meanwhile, Iowa faces the surging Badgers as well as IU, but both are in Iowa City. Trips to Ohio State and Michigan won't be easy, but having the cushion of the league lead looms large.
It appears that the Hawkeyes' loss to Indiana was more of a statement for the Hoosiers than a setback that raised lingering questions about Iowa. Indiana shot well when it had the ball and swarmed well when it didn't in its win over the Hawkeyes. It wasn't able to sustain that against Michigan State.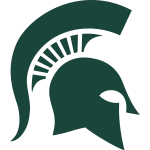 SPARTY ON
Michigan State's mid-season lull, combined with Iowa's consistent excellence, will make it virtually impossible for the Spartans (8-5) to catch the Hawkeyes.
But don't rule out Michigan State closing the gap.
Denzel Valentine is playing like a first-team All-America, if not the national player of the year. If he'd stayed healthy, MSU's 3-4 start in Big Ten play would have gone differently.
Doesn't matter now. The Spartans seem poised to play their best basketball at the most important time of the year. Once again.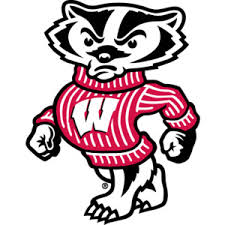 GARD IS UP
Recently, I was talking about the need for Wisconsin to take a run at Virginia coach Tony Bennett. Because Bennett has a Wisconsin roots and because Badgers interim coach Greg Gard is too much of an unknown for a proven program.
Check that thought. At this point, the Cavaliers might want to consider Gard.
Wisconsin's 70-57 win at No. 2 Maryland Saturday will long be remembered as one of the best regular-season wins in program history. Despite second-half foul troubles, the Badgers handed the Terps their first home conference loss in their two years in the Big Ten.
The win puts Wisconsin, who are 8-4 after a 1-4 league start, on the right side of the NCAA tournament bubble, with a projected 9 or 10 seed. Extending their tournament streak to 18 seasons seemed out of the question when they lost five nonconference games, including setbacks against Western Illinois and Milwaukee.
But Gard kept a steady hand at the tiller, and did a remarkable job of quickly bringing along unknown young players. With road games still to come at Michigan State, Iowa and Purdue, the Badgers face a challenging finish. They'll need to keep over-achieving to sneak into the Big Dance.
But Gard has proven he's worthy. Insiders say he'll recruit well because he's been the point man for Wisconsin recruiting for a while under Bo Ryan.
The likelihood of AD Barry Alvarez going in a different direction seems more remote with every Wisconsin win.
%%%%%%%%%%%
BRACKETOLOGY
The Big Ten is tracking for seven teams, with three teams in the hunt for 1 or 2 seeds.
JOE LUNARDI, ESPN and (JERRY PALM, CBSSPORTS)
Iowa, 2 (1)
Maryland 2 (3)
Michigan State, 3 (2)
Purdue, 5 (4)
Indiana, 6 (6)
Michigan, 8 (9)
Wisconsin , 9 (10)
_____
Follow me on Twitter @HerbGould