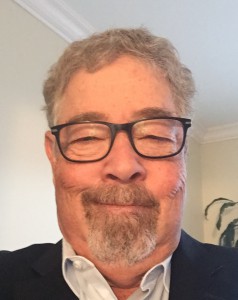 Don't know about you. But I didn't have a lot of thoughts about Patrick Reed before this Masters.
He had that epic, entertaining win over Rory McIlroy at Hazeltine in the 2016 Ryder Cup—and good for him. The Captain America thing was fun. Other than that, he seemed brash in a sport that doesn't do brash well. And if he had a lot of game, he hadn't backed up that attitude on the course nearly enough to be on my radar.
Obviously, that has changed.
By Sunday morning, when the rest of the world seemed to be rooting for Rory McIlroy—nothing wrong with that—I did not feel that way. Watching Patrick Reed open a three-shot lead going into Sunday, I couldn't help but admire the way he played the game.
It didn't hurt, eithet, that in a sport where players tend to look like they're on their way to the country club, Reed would have fit in fine on our saloon-league softball team.
I like Rory. My wife and I even let McIlroy—clad in shorts and carrying his own bag—play through with his mates at Portmarnock a week before his devastating ankle injury before the 2015 Open. I walked with him when he won the 2012 PGA at Kiawah, and when he cooled off Keegan Bradley in the Ryder Cup at Medinah a month after that.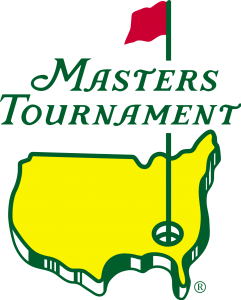 Good for Reed.
He makes putts. He chips—how about that chip-in on No. 15 on Saturday? He sticks his irons. He's long enough. And most important, he's clutch. He digs in and gets it done.
I'm not going to predict future major wins for him. But it wouldn't surprise me if he won more. He doesn't look the part in that GQ way. But in this world of cookie-cutter perfect swings, you have to like that awkward, but intense Arnold Palmer whirlybird finish on certain shots.
And he's got the game.
RICKIE'S PATH: In many ways, Rickie Fowler is as capable a golfer as anybody out there. The thing I wonder about with him is how he handles the heat. Where players like Reed and Jordan Spieth seem to get juiced up by opportunity, Rickie doesn't seem as comfortable with the lead.
But he's getting closer.
We got a glimpse on Sunday of how I expect him to win a major: Be close and play well down the stretch while remaining under the radar.
SPIETH HEATS UP: What Jordan Spieth did in the first round (66) and with his incredible final-round charge (64) showed what he can do when he's on. Who knows what might have happened if his tee shot on No. 18 doesn't clip that tree?
Watch for him in the U.S. Open at Shinnecock. With his wins at Chambers Bay (2015 U.S. Open) and Royal Birkdale (last year's Open), he's shown he likes those types of courses. And he'll attract plenty of attention at the PGA at Bellerive in St. Louis, when he'll have an opportunity to complete the career grand slam.
When Spieth is on, he can play well anywhere.
THE TIGER AND PHIL TAKEAWAY: Good for Tiger Woods and Phil Mickelson for stringing together some good stretches at Augusta.
They were entertaining, and showed us they could win again at the highest level if they can play their best for four days.
But as 40-somethings, they'll need to eat their Wheaties to put together 72 holes. Especially when you go down the list of 20-somethings who are teeing it up. When they're on, they can do it. But for them to be on for 72 holes, that's a tough deal.
It sure is fun to think about, though.