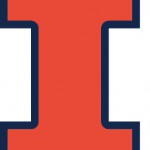 Now what?
The athletic-director's chair that Josh Whitman will sit in is like a tiny boat swirling around in a stormy sea.
How does he get to calmer waters?
Here are a few suggestions:
DON'T GO IN WITH GUNS BLAZING. Mike Thomas was so trigger happy, he took out the football coach (Ron Zook), the men's basketball coach (Bruce Weber) and the women's basketball coach (Jolette Law) in short order.
Clearly, all three were vulnerable. But did Illinois improve its situation with Tim Beckman, John Groce and Matt Bollant?
Beckman was an unmitigated disaster. Groce has under-achieved. And Bollant has under-achieved seriously amid troubling racial allegations.
So take your time, Josh. Don't let the critics and boosters rush you into things.
That's especially true because you might want to work with your new chancellor-boss–whenever Illinois gets around to making that hire.
GET SOME GOOD HELP. Surround yourself with good people. If you can work with interim AD Paul Kowalczyk, that would be seamless. He has a strong hiring record from SIU. If not him, find someone like him.
Your mentor, former athletic director Ron Guenther, and Illini sports information wizard Kent Brown, obviously will be tremendous go-to guys.
Also, if Larry Lubin can be included, that would be a good move. He was an extremely interesting outside-the-box AD candidate. As a former Illini basketball captain and successful businessman, he would be a great advisor on righting the school's flagship program. If not, find people like him.
Nurture and encourage people like Dee Brown and Nathan Scheelhaase. It's always good to have enthusiastic former players who have smarts and who are dedicated to Illini athletics.
HAVE A REAL GOOD PLAN. Face it. There are people who want Groce fired yesterday. And people who howled when Cubit was hired in the first place.
There are arguments for keeping both around, and for booting both. (Let's save that for another day.)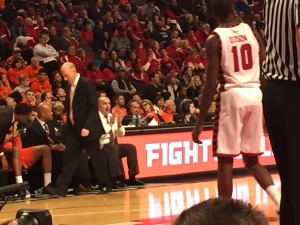 In both cases, it's probably better to see who the chancellor is before blowing things up. Good move to include him/her in those decisions.
Whatever you do, whenever you do it, be as certain as possible that you're going to improve with the change.
In other words, have a really, really good idea who the next coach is before you fire the one you have.
It's amazing to me how many schools dismiss their coach and then hire a search firm—as if they're hiring a sales manager. Do the homework first. Make discrete inquiries. And don't confine yourself to Mid-American Conference coaches. Or coaches with head-coaching experience. Or any of that stuff.
As a 37-year-old AD, you probably already know that.
VET. VET. VET. Some of Mike Thomas' coaching hires weren't simply "leaders'' who didn't produce success on the field. They were bad fits.
The Beckman shortcomings should have been obvious from the get-go. If Illini Nation wasn't entirely comfortable with Zook as the face of its football program, it clearly was going to cringe at the Beckman persona—win or lose.
That shouldn't have been difficult to figure out. That problem could have been avoided with a little more homework on the man's style and demeanor.
The complaints about Bollant's staff also should have raised red flags that led to more investigating. You need to know and evaluate all of the stuff that's in the record.
The point is not to dwell on the past. It is to do your homework to avoid future issues. With your law background, you'll be good at that.
That's another reason you shouldn't feel pressured to do anything quickly.
One of the great pluses of being at Illinois is that you are riding the Jim Delany Gravy Train. The Big Ten checks keep coming in. The financial pressures are there, but they're not as serious as they are in less well-endowed conferences.
It's more important to do things right than to do them right away.
————-
Follow me on Twitter @HerbGould