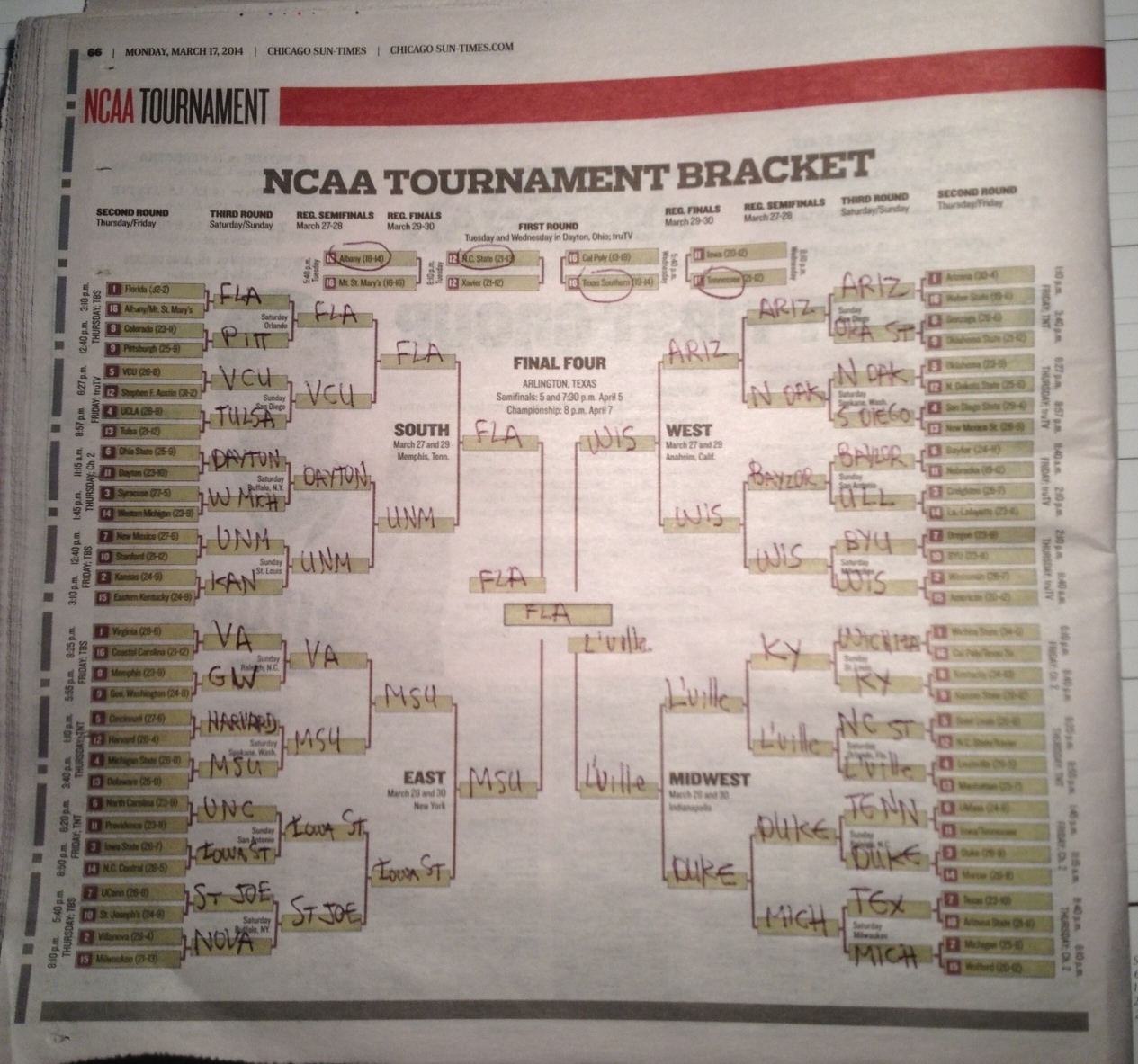 Back by popular demand. . . well, because I know two or three people who might give it a glance. . . here's my NCAA tournament bracket.
The themes in this year's bracket:
–Take the devil you know. That's why I like Michigan State and (gulp) Wisconsin in the Final Four. Even March regulars Florida and Louisville fall into that category, especially when you toss in the Billy Donovan-Rick Pitino storyline.
Oh, and by the way, all four can play the game when they're on.
–Pick some junk. I was schooled that way, notably by former Sun-Times sports editor Stu Courtney, who kicked back my bracket until I had enough underdogs.
That would explain some wild, wacky stuff in the South Region. Hey, it is the 30th anniversary of a No. 12 Tulsa romping past a No. 5 UCLA 112-102. One of my favorite NCAA memories is the paleness of the faces from L.A. after that game—and that was my media friends.
Two things you have to remember about picking junk. One, there is going to be a giant hole in the bracket every year, a section where Cinderellas rule. Two, if you pick in the wrong place, there are going to be two giant holes in your bracket.
Just deal with it.
And remember. . . enjoy the games. Brackets blow up all the time, and are forgotten. Memories of great NCAA tournament moments stick around for ages.