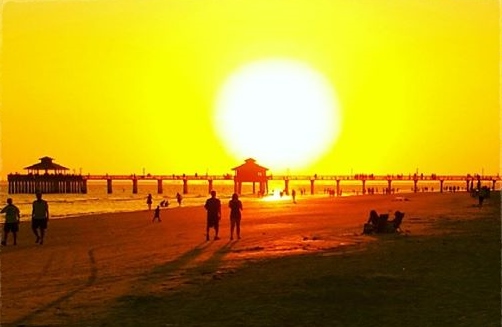 As we approach the summer, it's even more important to ensure that you are using good sun protection, including sunscreen, when you venture out on the golf course as you usually wear shorts and short sleeve shirts and there are more of the UVB burning rays. Long pants and long sleeve shirts or wind shirts offer some protection at other times of the year.
I was introduced to Aloe Up at the PGA Merchandise. After using it this Spring, I think that others might want to follow my example. The difference I noticed was its skin care products use generous amounts of Aloe Vera Gel or Aloe Vera Oil from Aloe Vera plans grown in the Rio Grande Valley of Texas. People in the topics have used Aloe Vera Gel for years to soothe and heal dry skin after exposure to sun, water and wind. I've used it for sunburn before, too.
When choosing a sunscreen, make sure that it has an SPF of 30+ that protects against both UVA and UVB rays. Aloe Up offers 50+ sunscreen and that was my choice.
Since sunscreen usually only lasts two hours, follow this slogan of the Sun Safe Program: "Don't Burn…Reapply at the Turn." This nonprofit organization also recommends wearing clothing that has a UPF (ultraviolet protection factor) rating, broad brimmed hats and sunglasses that offer to block 99% of UVB rays and at least 95% of UVA rays. Following these guidelines should help protect your skin from the sun.
One of the perils of being out in the sun is the danger of skin cancer, the most common form of cancer here in the United States. One in five Americans will develop skin cancer in his lifetime and more than four out of 10 over the age of 65 will do so. Thank goodness, skin cancer isn't likely to result in death. Basil cell is the most common and is rarely fatal. Squamous cell is the second most common and only 2% of the cases are fatal. Melanous cell is the one you don't want.
I'm afraid that I didn't always follow the above advice about sun protection, especially back in the 1950s and 1960s. So after age 65, I had some possible spots where my dermatologist on annual visits would freeze precancerous actinic keratosia cells.
On a visit earlier this year, she found a Basil Cell. So I underwent Mohs surgery, developed by Dr. Frederick Mohs in the 1930s, but refined during the past decade to become the favorite way to handle skin cancer. It differs from other techniques in that microscopic examinations of all excised tissues occur during rather than after surgery, allowing surgeons to spare as much normal tissue as possible instead of estimating how far out or deep the roots of the cancer go.
In my case, the surgeon removed a thin layer of suspected cancerous tissue. Then it was sent out to be examined. About an hour later, I got called back into the room and he removed a little more. After another hour wait, I got the word that all the cancer had been removed. An hour later, another surgeon did a little more cutting around the area before stitching me up and having his nurse bandage me. I did experience some pain the first afternoon, but now will just have a small scar to remind me to apply that sunscreen.