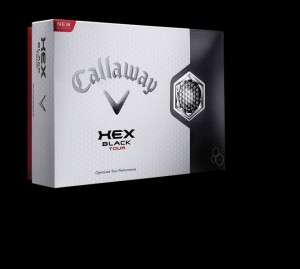 In a tragic case of collateral damage, a significant number of Callaway Hex Black Tour golf balls were harmed during the production of Golf Road Warriors, Palm Springs. We apologize to our readers, sponsors, partners, venues and golf-ball rights activists, and offer our sincerest regrets. These were clean, new and innocent golf balls, tender and without a scratch of guilt or smudge of sin. They will be missed.
Yeah, but what really honks off a GRW is the damnable penalty stroke.
A successor to the Diablo series and Callaway's most highly engineered ball ever, the Hex strikes the perfect balance of Tour performance for both the distance-seeker and the control freak. Engineered with a highly durable Urethane cover, it promotes low spin off the tee for more distance on drives and par-five second shots  and high spin on approach shots for control and stopping power.  Alas, on just two of the seven rounds played over five days in the Greater Palm Springs area, the Warriors somehow overcame the Hex Black Tour's inherent accuracy and abandoned at least a dozen balls in the shrub-covered desert off Terra Lago's North Course fairways, and drowned at least a dozen more in the lakes and creeks of the Classic Club.
With what Callaway calls "dual core construction," the Hex has spin separation that helps generate longer distance off the driver and long irons due to lower spin, and higher spin closer to the green for superior greenside control – – the Holy Grail of leading edge ball composition. The inner and outer core recipes are adjusted so that the outer core has a high compression and the inner core an extremely soft compression. It thus has the highest spin separation Callaway has ever produced in a golf ball, which nudges the Hex towards a rarified category that includes Titlest Pro V-1's, Bridgestone's 330 series and the new five-piece TaylorMade Penta 5, all premium-priced products that go for roughly $45 a dozen.
The patented HEX Aerodynamics makes for a dimple pattern that provides what the company also claims is the best aerodynamic performance ever in a Callaway golf ball, reducing drag and promoting a stable, penetrating ball flight. Indeed, Strawn, Wallach and Kessler certainly smoked their drives – – mostly long and down the fairway, testament to the reduced spin and longer flight off the tee. When they missed with a giant snapper or a big push right those new Hex Black Tours were beyond recovery.
RIP, little Road Kill, casualties of the Warriors.