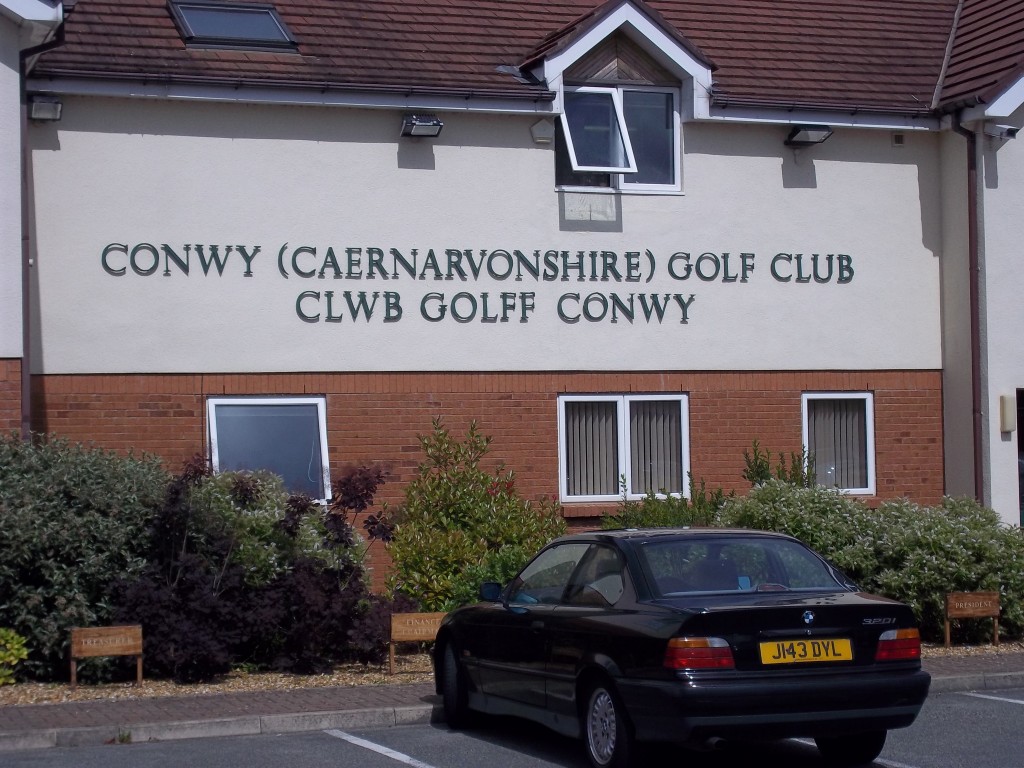 I've made it to Wales. First stop, the lovely medieval town of Conwy, where I'll try to get a good night's sleep before beginning my golf odyssey tomorrow at the Conwy Golf Club (see above). I'll be filing reports, daily if I can, on my special site created by the Welsh tourism folks: www.visitwales.com/jimfrank. Please check in there, but also come back and look at my site here because you never know what more I might have to report.
Feel free to comment, but I take no responsibility for the ads running all over The A Position site about my antics. And if you are planning to guess my score, a few things to note: My handicap is 14, I'm playing the course from 7,000 yards, and it will be the 12th of 12 rounds I'll be playing in 14 days so I'm sure to be a wreck. It's my mea culpa in advance.
I'm also going to try to note some words from the very colorful Welsh language. So even though it's mid-afternoon as I write this, today's word is nos da, which means "good night." I'm beat.
More to come.