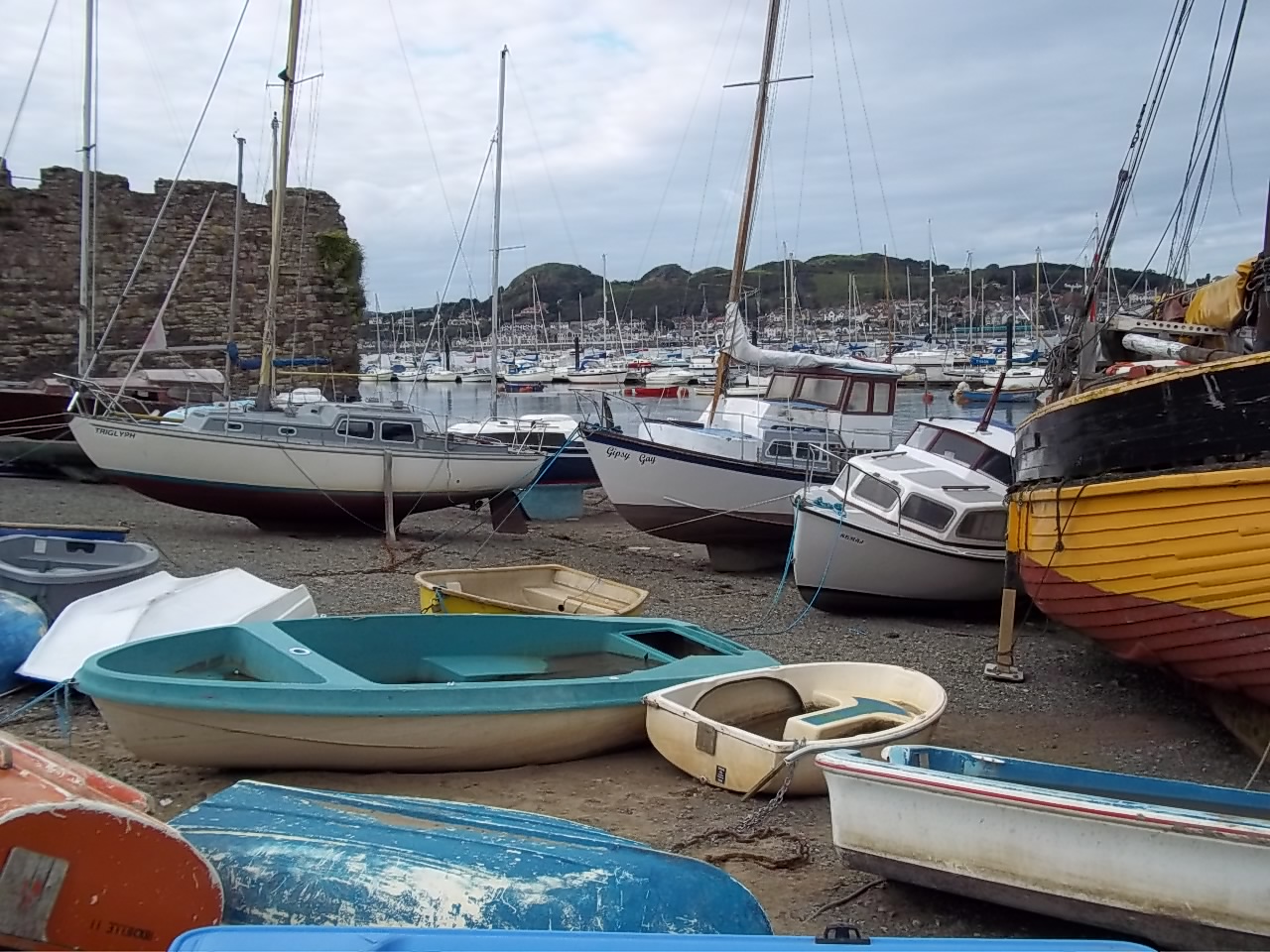 Moments before heading out for my first round in Wales. I'll be playing Conwy, which looks like a wonderful old links-style course, wedged between the Conwy River and mountains. Seems golf has been played on the site since the 1860s.
Unfortunately, the sky is gray and the forecast no brighter. In fact, the forecast in the local paper brilliantly describes the day as "dull and rainy." I'll just have to do something about the "dull" part.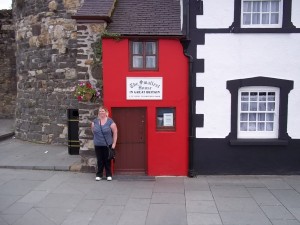 In the meantime, the photograph above was taken last evening about 6pm local time down on the quay. The River Conwy Festival starts tomorrow (alas, I'll be leaving), but I didn't see any signs of pre-festival activity. There were, however, numerous kids and adults dropping long lines into the water trying to catch crabs. Conwy was once famous for its mussels, so much so that a statue of mussels sits on the dock. I didn't take a picture of the statue but did of a leading local attraction, the smallest house in Britain (right). Supposedly the last resident, about 100 years ago, was a 6-foot-3 fisherman: Imagine how tall he would have been had he been able to stand up!
All the photos I've posted so far were taken by me with a $100 Kodak digital camera I bought in a mad rush two hours before heading to the airport. I'm very impressed with the quality of the images and the ease of downloading. The film business may have disappeared but I'm pleased Kodak has found a way to stay in the game.
Follow my blogs from Wales at www.visitwales.com/jimfrank