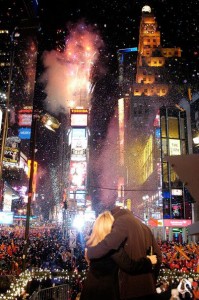 Tiger is in hiding, Dick Clark is way too visible, and we rang in the new year at a "peace concert" at St. John the Divine Cathedral in NYC. (Judy Collins was there and sang "Somewhere Over the Rainbow." Yes, really!) Is it an odd end to the old year or an odd beginning to the new? Does it matter?
By the way, 2010 is the Year of the Tiger in the Chinese calendar (okay, not until Feb. 15, but you get the idea). An omen or a fortune cookie?
Please keep reading www.theaposition.com/jimgolfrank and www.theaposition.com, sending in your comments, and telling your friends. My resolution will be to keep it interesting.
Peace, love, joy, health, and prosperity.
Jim Frank