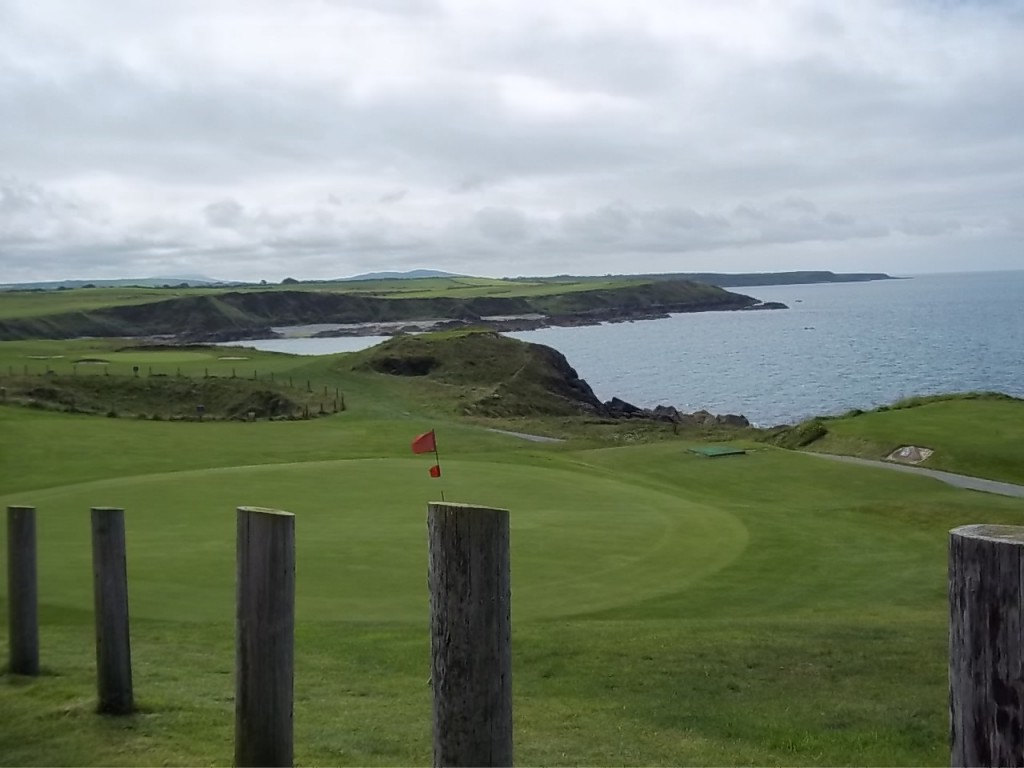 Played it for the first time last weekend, and I couldn't wait to write about Nefyn & District Golf Club (Clwb Golff Nefyn A'r Cylch, in Welsh), which is now among my favorite courses in the world.
Remember that first time you saw a truly great course? Perhaps your first round at Bandon Dunes? Or one of the Long Island heavyweights—Shinnecock, National, and Maidstone? Definitely Pebble Beach, which Nefyn is often compared to? That feeling of exhilaration seeing unaltered landscapes, with dramatic coastline if possible, which exist for no other reason but golf? That's Nefyn.
Designed originally by James Braid and slightly altered by J.H. Taylor—it opened as a nine-holer in 1907 and was 18 by 1912—Nefyn is breathtaking. (It's also now 26 holes, with a new back eight—yep, eight—opened in the 1990s.) The Atlantic Ocean is visible from every hole and depending on how you count, at least five holes are perched on rocky bluffs high above the water. Naturally, the course can be buffeted by wind, but I caught it on a relatively mild day: mostly gentle breezes and overcast sky but no rain. And the layout is quirky, with holes crossing and coming together, plus a fair number of blind shots. But it was never anything less than delightful, even dragging my trolley up and down hills, into long rough, and through the crowds walking down a path through the middle of the back nine to get to the beach below. (Dads, mums, kids, dogs, surfboards, picnic baskets, chairs…the whole works.) They were nice enough to clap for good shots.
Plus, at less than $70 for a round on the weekend (and under $100 to play all day), Nefyn is a must. Let the pictures tell the story.
I have many more courses yet to play in Wales, but I will be shocked if I find one better. Like Ballybunion in Ireland, Royal Portrush in Northern Ireland, or the aforementioned Bandon Dunes in Oregon, Nefyn & District could, and should, be the course that puts Wales on the map as a serious golf destination.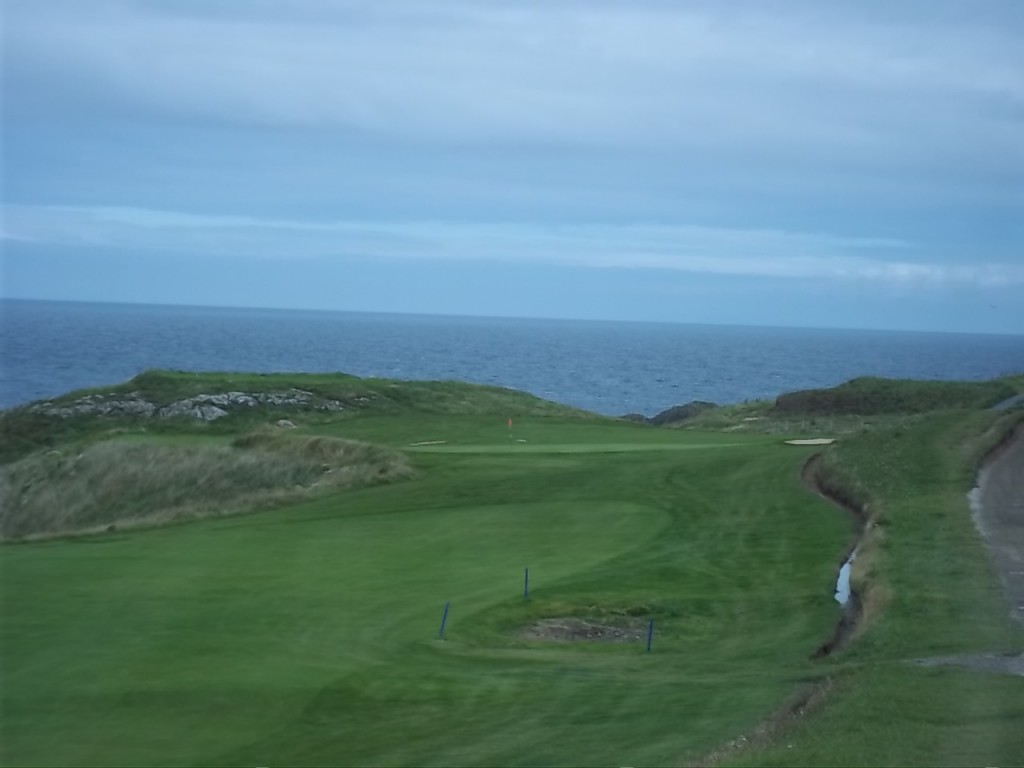 Check out my blog as I travel around Wales discovering amazing courses like this: www.visitwales.com/jimfrank