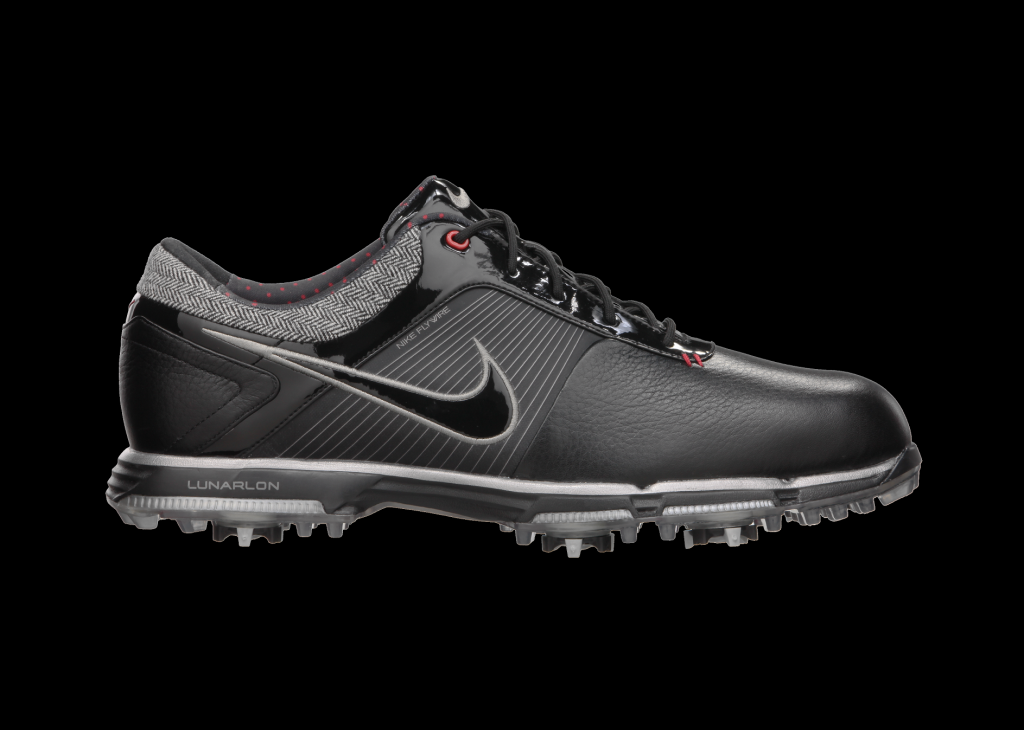 I found it slightly ironic that Nike would launch its new men's golf shoe, called Lunar Control (Limited Edition), just days after the Space Shuttle was launched on its final mission.
However, on closer examination, it's obvious this lightweight shoe is meant to commemorate a more down-to-earth spectacle, The Open Championship, which kicks off in a few days at Royal St. George's, a course many pros would say is about as hospitable as the dark side of the moon.
Watch the Open broadcast and you'll see Nike golfers—including Paul Casey (who helped in this product's development), Stewart Cink, Lucas Glover, Justin Leonard, Francesco Molinari, and Charl Schwartzel—laced up in this ultra-lightweight creation modeled after classic British dress shoes and briefcases.
The tumbled-leather upper with patent-leather accents is supposed to evoke Savile Row styling, as is the herringbone-tweed collar and polka-dot lining. But while the look may make you think of John Steed in "The Avengers," the performance is pure Mrs. Peel—springy, soft yet supportive, with enhanced flexibility and natural motion provided by the Nike "Power Platform."
The top of the shoe features very thin, very strong nylon fibers called Flywire that hold the middle of the foot in place, eliminating slippage and along with the other high-tech elements enhancing stability and balance.
And since British golf is all about walking, this shoe incorporates Lunarlon cushioning in the heel for comfort (which must be where the name really comes from).
The Limited Edition Lunar Control was released today in the United Kingdom and Europe, to be available in the U.S. this Wednesday, July 13. It comes with a two-year limited waterproof guarantee and retails for $190.