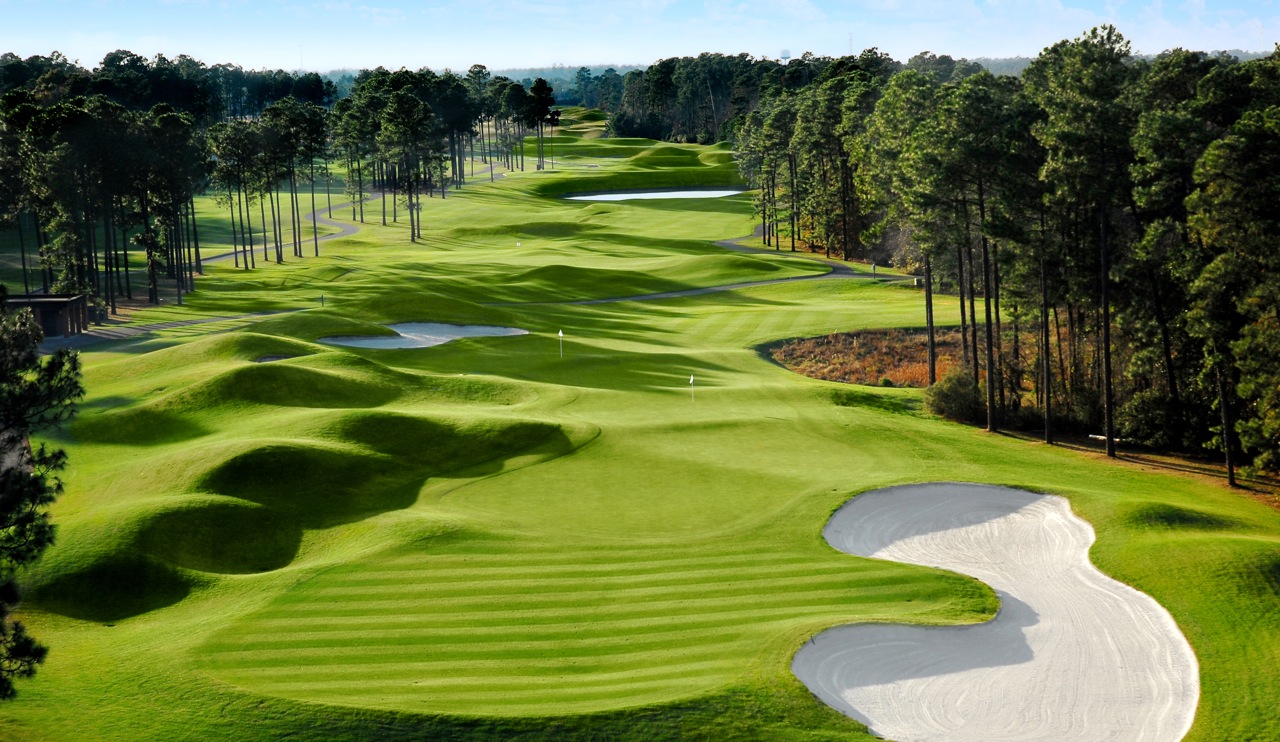 I don't care what kind of golfer you are—good/bad, public/private, male/female, righty/lefty, happy/miserable—you really should go to Myrtle Beach at least once, if not more often.
The Golf Road Warriors are heading to the "Grand Strand" (as the long strip of beachside terrain—which covers both South and North Carolina—is called), which for me is a long-overdue return trip. The last time I was there, about five years ago, I played about a dozen of the top courses, which were all on Golf Digest's list of the country's Top 100 Public-Access tracks. Because that's the great thing about Myrtle Beach: Most of the golf is terrific and all of it is open to the public.
But for all the golf (something like 90 courses now), there's so much more. My wife joined me for a few days the last time and while I lumbered around the links, she basked on the beaches. We ate in top-drawer restaurants (fresh seafood everywhere), and did some shopping, which ranged from honky-tonk t-shirt shops to leading outlets.
There is a little of everything, and in some cases a lot of everything. And I'm certainly not the only one who thinks so. In poking around the internet for references to Myrtle Beach, I learned that it has earned all sorts of honors among real travelers: Best Vacations of the year from US News and World Report (as well as in the top 10 affordable US destinations, best US beaches, and best family vacation sites); the best beach in the US according to TripAdvisor travelers (and number 6 in the world), the number 3 top boardwalk in the US; and one of Smarter Travel's 10 best beach towns in America.
It's way too easy—and way too wrong—to get all snobby about Myrtle Beach. Everything about it is fun, and I can't think of anywhere else that offers such a wide range of options in golf, accommodations, and food, and at every price point.
I'm truly excited about going back and will be posting lots of stories during the adventure. Hope you're not too high-falutin' to check in.