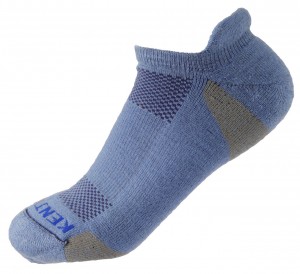 To hear the story from an executive of Kentwool—a 180-year-old manufacturer of fine wools and other textiles for top fashion names like Loro Piana, Brioni, and Laura Ashley—a group of them was playing golf when someone started complaining about the socks they were wearing. That turned into a major discussion until one of the caddies said, "So why don't you guys make your own?"
So they did. Kentwool Golf Socks—made in the USA and available in a wide range of colors, heights, for men and women—feature a proprietary blend of fine merino wool and various high-tech fibers that wick away perspiration, control odors, and offer extra cushioning at key points on the feet.
But socks aren't just about looking and smelling good. According to Kentwool, their socks will increase a golfer's energy level, reduce the risk of injury, and aid performance. Plus, they are incredibly comfortable.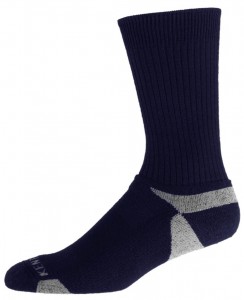 Just beginning their second year in the golf sock business, Kentwool is rolling out snazzy colors such as lime green, purple, and light blue for women, as well as the more prosaic navy, khaki, and charcoal for men.
Look closely and you might be able to see the socks on the feet of PGA Tour player Bubba Watson as well as other pros including Jonathan Byrd and Brendon de Jonge, and Kristy McPherson and Sarah Kemp on the ladies' tour.
The socks are available at fine on-course golf shops and online, retailing for $20-$25 a pair. A lot for a pair of socks? Perhaps, but all Kentwool golf socks come with a "blister-free guarantee" and because they are well made from the finest materials, they should last much longer than the cheap pairs.
And they feel so good.