Even if you don't usually get excited about golf towels you will love these because they feature two terrific caricatures based on "Caddyshack"—inarguably the best golf movie and one of the funniest movies ever made.
Created by artist David O'Keefe and made by Devant Sport Towels, the towels actually have names (hey, this is fine art after all): "A Cinderella Story" and "Bushwood—A Tribute to Caddyshack."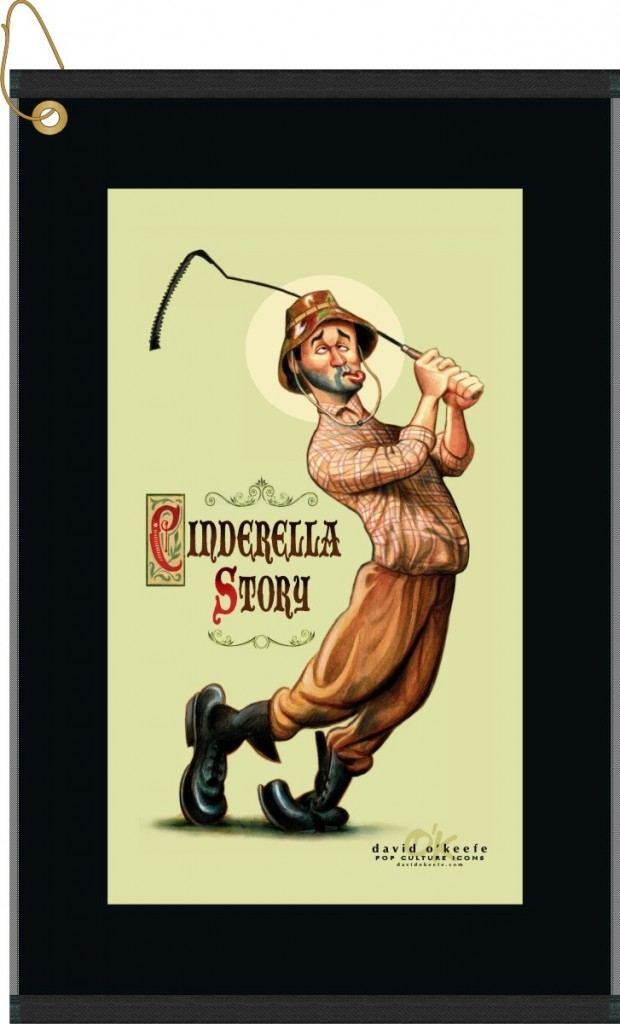 If I have to explain who any of the characters are then you probably shouldn't buy them. But I'll bet your golf-loving friends don't need any explanations.
O'Keefe's caricatures are as good as any I've seen, certainly the best Carl Spackler ever. O'Keefe has done paintings of other movies, as well—including "The Godfather," "Dirty Harry," and my favorite, "Animal House"—plus sports figures, TV shows, rock 'n' roll, and more. They're all similarly authentic and hilarious.
Prints, sculptures, t-shirts, even puzzles of O'Keefe's work are available from his website. That's also where you'll find the Caddyshack towels, or at those golf shops lucky enough to carry them. They are 16×25 inches and made with a patented high-definition digital-technology process that creates a sharp, quality image while keeping the towel functional and fluffy. Each one is $24.95.
Sometimes, even for me, a picture is worth 1,000 words. So what are two pictures worth? Priceless. As you can see.