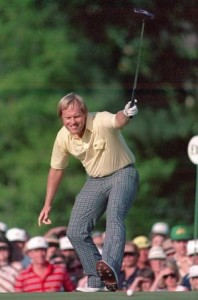 One of the most famous photographs in golf is of a 46-year-old Jack Nicklaus, en route to winning the 1986 Masters, lifting his putter high over his head after birdieing the 17th hole. Jack used a new putter that week, an oversized, somewhat ungainly looking thing called the Response ZT, manufactured by the MacGregor Golf Company. MacGregor thought they'd sell a few thousand ZTs that year, but on the Monday morning after Jack's historic victory the phones started ringing and by year's end more than 100,000 had been sold.
The man responsible for the ZT is Clay Long (at the wheel, below), one of the most accomplished club designers of our era (and, I must admit in the name of journalistic integrity, a friend). He began his career hand-making persimmon woods and now, more than 30 years later, he is computer-designing titanium drivers and all types of clubs. Long has tinkered for MacGregor, ProGroup/Arnold Palmer, Cobra, and Acushnet, and he remains Nicklaus' most trusted clubmaker, designing for the equipment company that bears Jack's name. (Plus, Jack is still using a Long-designed putter.)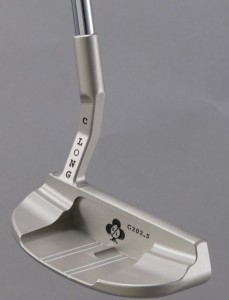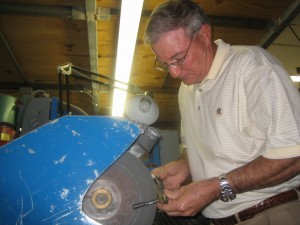 While Long continues to work for some of the big manufacturers (some he can talk about, others he can't), he also turns out a small number of hand-crafted putters from his shop in Southern California and he's about to add some classic-looking wedges, as well. For the club aficionado, they're well worth looking at.
Long makes mallet and heel-toe putters from carbon and stainless steel, available in a few different finishes. The putters aren't cheap—about $280 to $325 for a computer-milled model, $375 to $600 for hand-made—but they're small works of art, made with precision and care, incorporating a patented sighting system and other unique Long trademarks.
You can read much more about him and the process he uses, from digital imaging to finished product, on his website, www.rollyourball.com. That's also where you can see his clubs, find the shops currently stocking them (mostly in the Southeast), and contact Clay directly for more information and ordering.

And maybe this doesn't matter that much to you, but he's a great guy, as well.