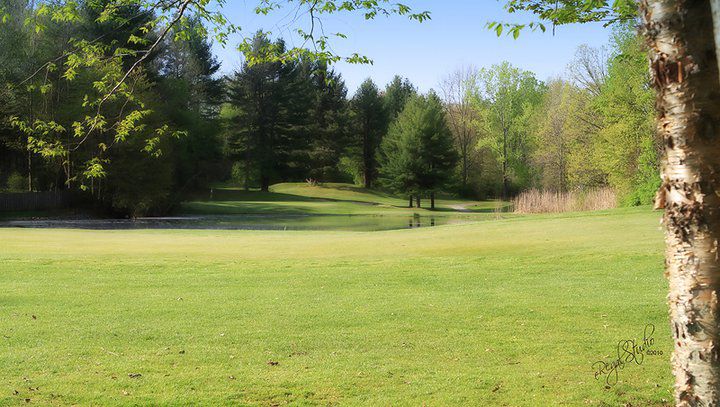 The par-three 7th over the water has a challenging putting surface to boot! 
Good golf courses sometimes fall into a state of disrepair and simply lose their luster. The Robert Trent Jones Sr.-designed Radisson Greens layout is one of those vintage championship layouts that is being managed back into the spotlight. At 7,010 yards from the tips, there is plenty of challenge, but it is the tight fairways cut through the thick forests that will really test you. Wild hitters will suffer here.
My visit to Radisson Greens followed heavy rains and you could tell that bunker sand and some drainage was suspect, but I had no idea that I would find the putting surfaces nearly perfect, smooth and fast. New ownership has recently taken over the property and the formerly spongy, thatchy greens have really been polished. Thick forests are being carefully pruned to allow sunlight and better air circulation. Rebuilding the bunkers with improved drainage is scheduled.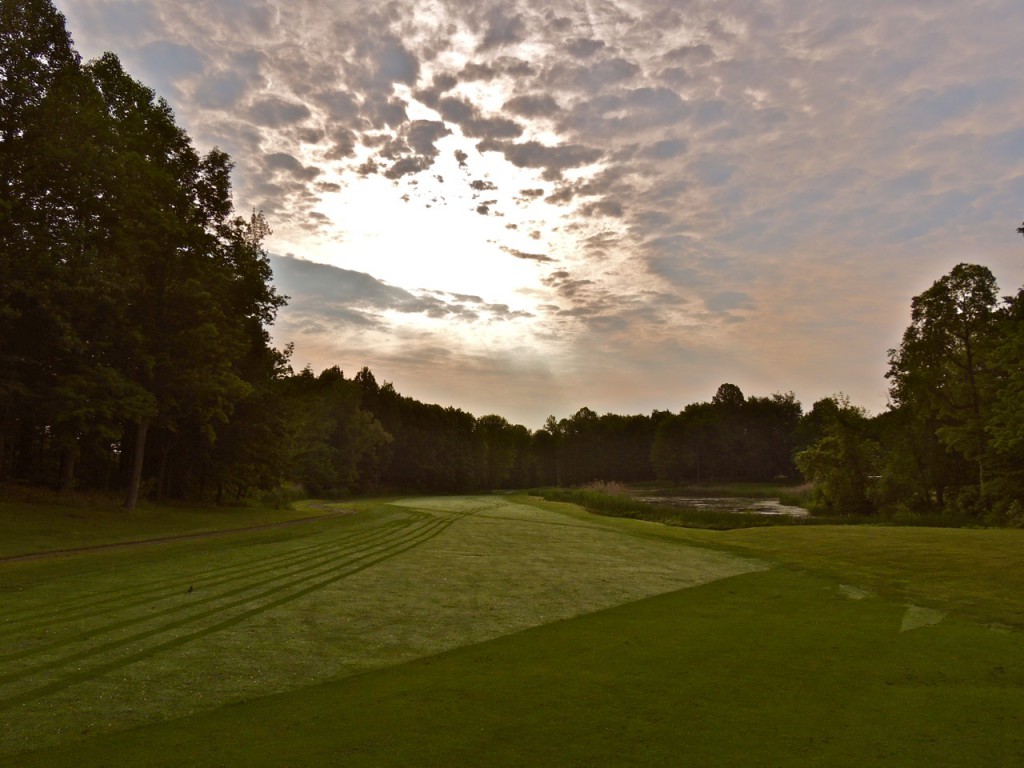 This early morning picture shows just how tough and narrow the second shot layup is on the par-five third. This is a "complete par-five!"
What you will find right now are some really outstanding holes in the architectural style that the "Father of Modern Golf Course Architect" introduced – long tees, big greens, and penal fairway bunkering. The course's primary challenge begins right at the third hole with an intimidating look from the tee and it never quite lets up. That par-five third is a long 578-yards from the tips and has trees and marsh on both sides squeezing the landing area as you move within two hundred yards of the green. The small putting surface sits just over the water requiring a forced carry if you hope to putt for a birdie. I count the 189-yard 7th hole as another favorite.
There are few doglegs at Radisson Greens and often a straight hole is the most challenging, as you can't work the ball as much off the tee. This makes Radisson Greens really a driver's course. The greensites are big, but not overly bunkered or contoured so you can make birdies provided you can drive your tee ball. In the fashion of Robert Trent Jones Sr., his holes are easy bogeys, but tough pars.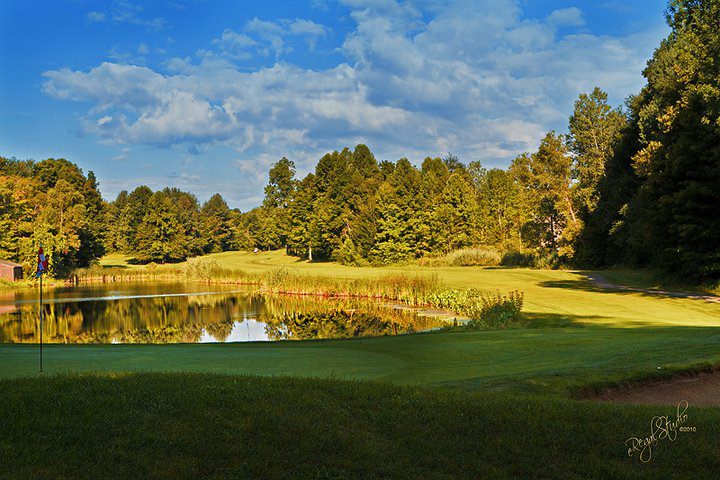 Looking back toward the tee of the gorgeous par-three 15th. 
With the friendly service and golf course improvements already affected and more anticipated, Radisson Greens is a great value and should only get better. This was a course and a round of golf I thorough enjoyed and I recommend you check out Radisson Greens.