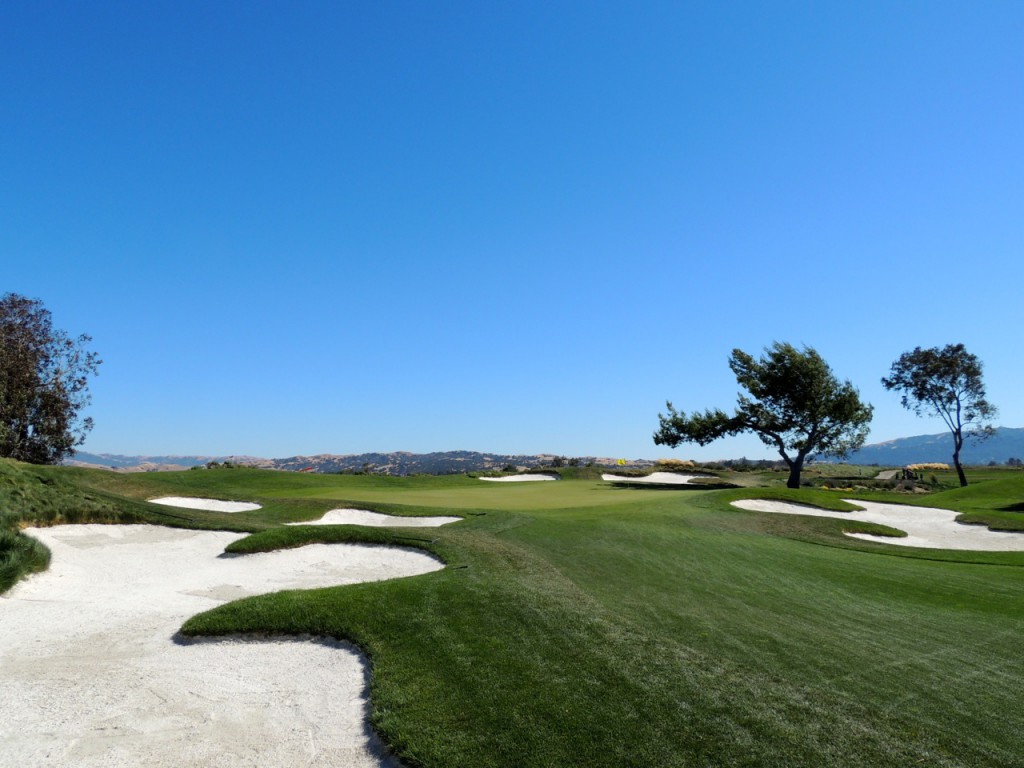 This is the opening hole on the Links 9 at Las Positas. At 94 yards, it's a very attractive opener!  (Photo by Robert S. Fagan)
Las Positas is one of those busy, municipally-owned golf properties with an 18-hole layout, full practice area, fun sports bar, and an entertaining little 9-hole offering to boot. For many years and several generations of golf professionals, its junior golf program has been in the forefront. Most recently under the direction of instructor Andy Nisbet in 2012, it won the PGA of America's National Junior League Championship. Las Positas has more teams participating in this league than any other facility in California. This really is an attractive facility!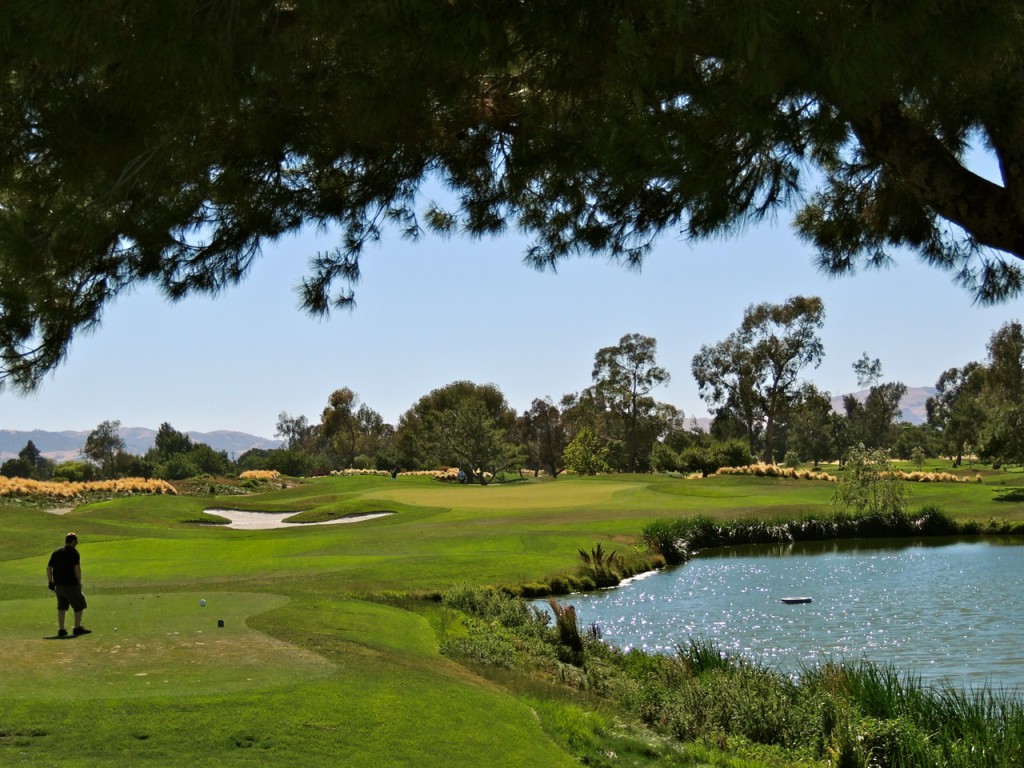 The water to the right of the 162-yard third hole provides a nice diversion, but shouldn't come into play for most.  (Photo by Robert S. Fagan)
One of the many reasons I like Las Positas is its little nine-hole course called the Links 9. Until just a few years back, this 9-holer was an "Executive Course" meaning it had some par-fours and a par-five, but that's changed. When an adjacent shopping center needed access property, it took some of that course, but the community got cash in return. They re-invested those funds into renovating the golf course and reorienting the "short course" into an even shorter one – a par-three layout. Before you rush to judgment, realize that now a really attractive layout exists where once a rather nondescript bare bones one did.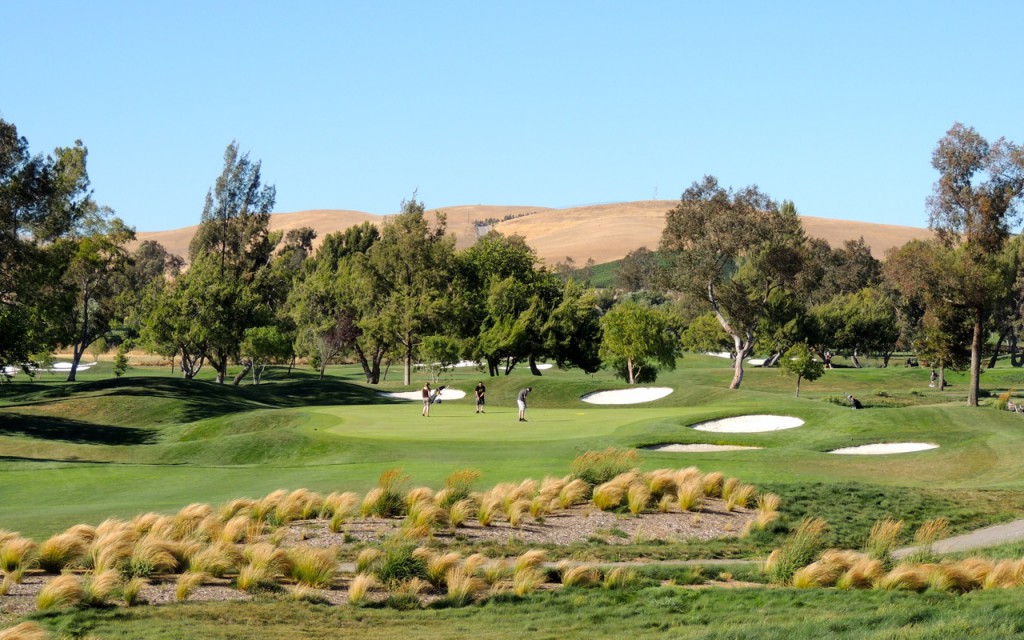 The 126-yard 7th on the Links 9 is an inviting target.  (Photo by Robert S. Fagan)
Stylized bunkering, smooth undulating greens, and a nice amount of variety in length greet you for what should be little more than a 90-minute round. The holes range from 72 to 197 yards and the area is subject to wind so par is not to be taken for granted on any. As you can see from the pictures, the shaping is imaginative and though built next to an airport, the course has mounding to not leave one with that flat feeling.
If you are an accomplished golfer, the Links 9 is a nice chance to warm up or practice your iron game. It is also the perfect spot for beginners or maybe just a pleasant walk in the park. Livermore is very fortunate to have a facility of this caliber and we need more offerings such as the Links 9 throughout America.
Below the Links 9 presents you with still another look as you finish your round with a 197-yarder.  (Photo by Robert S. Fagan)