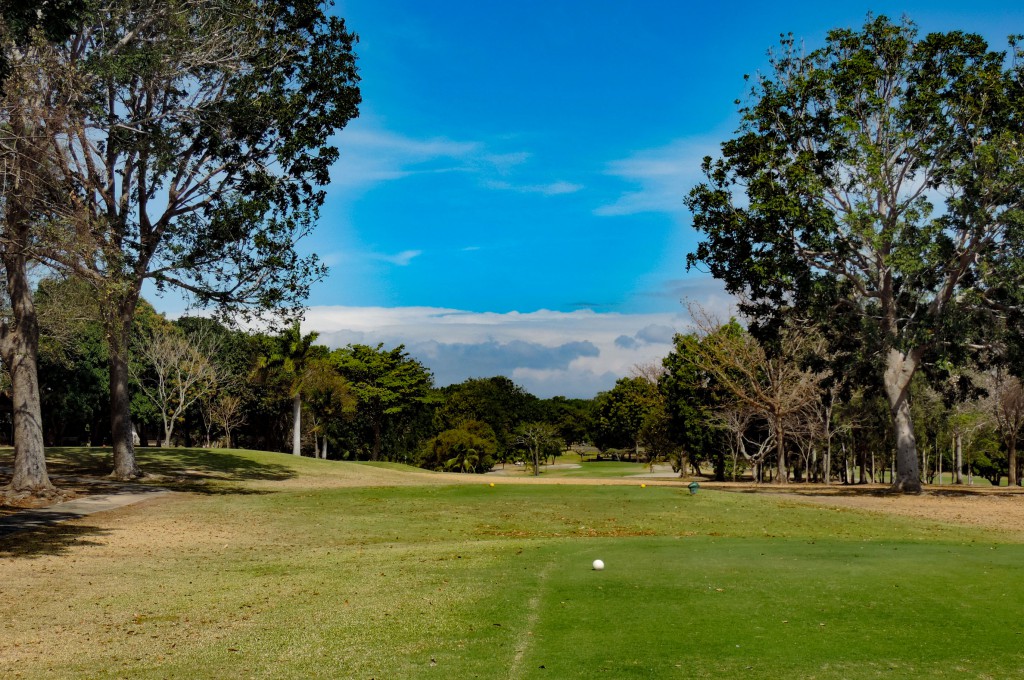 The game is on with the 430-yard opener. Coronado Golf & Beach Resort may quietly be the toughest Panama course day-in, day-out.  (Photo by Robert S. Fagan)
One of the first courses you find as you head west 75 minute's drive outside of the general Panama City area is the Coronado Golf & Beach Resort. Situated in a popular ex-pat community, available information has it that it is a Fazio design. They probably hope that you will be drawn by the cache of Tom Fazio, but it was actually his Uncle Philadelphian George Fazio that designed the layout. Anyway, George Fazio built a number of high quality layouts and had his nephew Tom Fazio apprentice under him on many. As a former club pro and accomplished player who lost to Ben Hogan in a play-off at Merion in the 1950 U.S. Open, George Fazio had a good grasp of how to build a fundamentally solid and challenging golf course, and Coronado typifies that, though not the stylized shaping of nephew golf course architect Tom Fazio.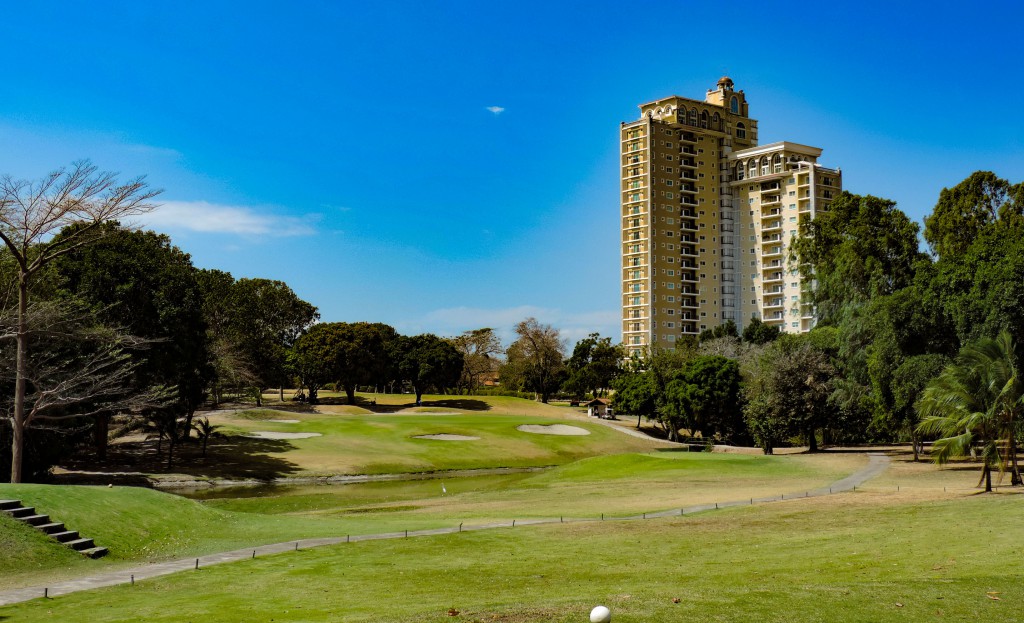 While nephew Tom Fazio may have possibly worked on this course, it is a product of his uncle, George Fazio, who produced solid, no-nonsense, few frill layouts using the natural lay of the land as demonstrated at Coronado.  Shown above is the 199-yard 15th. (Photos by Robert S. Fagan)
Just a short distance from the ocean, each nine is set up in a separate loop routing with housing at the edges. It winds its way around gentle slopes with treelined firm, narrow fairways and average-sized push-up greens. This challenge is further complicated by the wind that will often frequent the course. The putting surfaces are not too complicated so the main challenge is hitting them, making it another "shotmaker's course." The challenge starts right away with the first four holes, three long, tough par-fours and a par-three. Master them and you're on your way to a decent round provided you continue to find the fairways.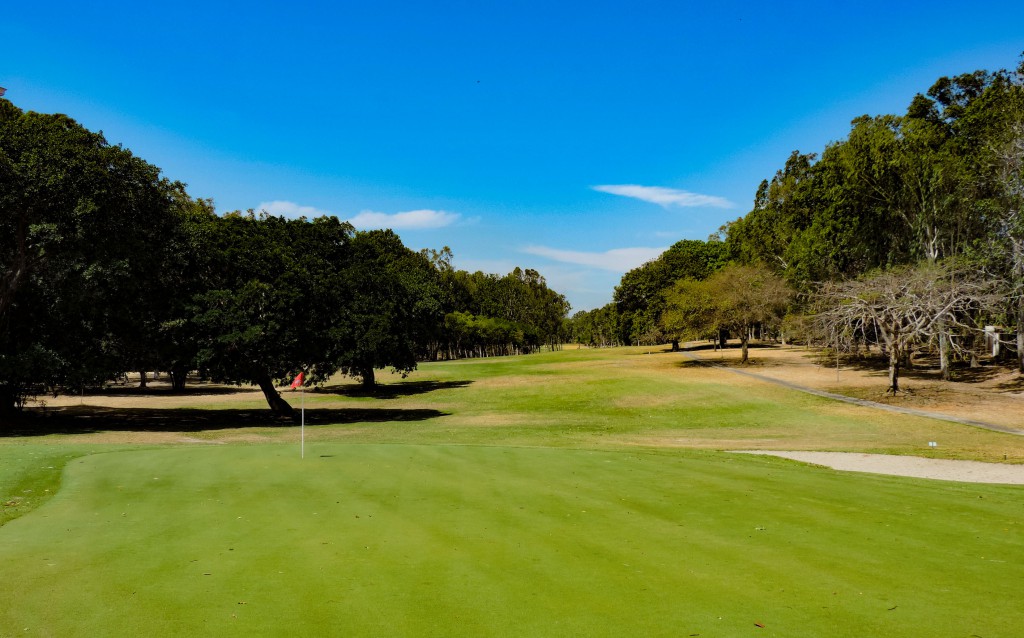 Narrow, treelined, sloped fairways pose a bit more challenge than the greens. Shown above is the 456-yard par-four 15th.  (Photo by Robert S. Fagan) 
All in all, the course reminded me so much of the mature parkland style courses of Central Florida. Its length stretches to 7,116 yards and features a tough slope/rating of 135/74.7 meaning Coronado has championship credentials. Coronado is straightforward, solid, and absent any fancy mounding or fancy bunkers, but an excellent test of golf worth playing if you're in the area.
Below:  To finish your round at Coronado Golf & Beach Resort, you must negotiate the 467-yard par-four finisher.  (Photo by Robert S. Fagan)