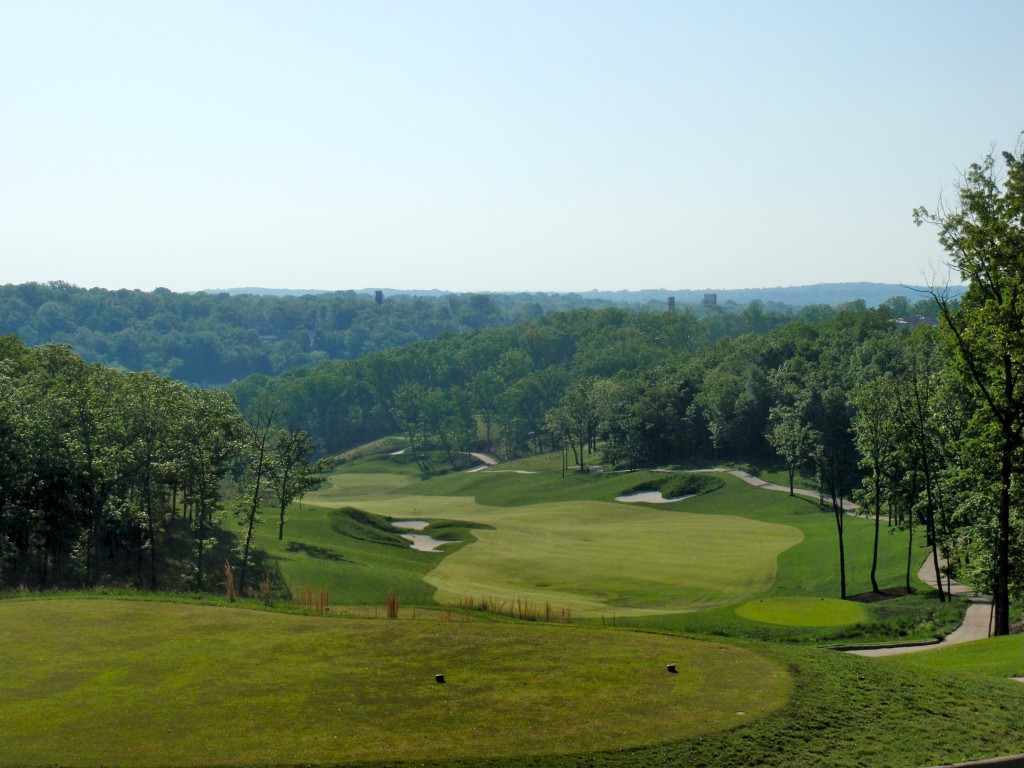 Payne Stewart's Opening Tee Shot
As you stand on the back tees of the 464-yard downhill opening par-four of the Payne Stewart Golf Club, one can only imagine that Payne Stewart would have a big, huge proud grin on his face were he to gaze on this glorious scene.  Opening in 2009, the layout was crafted by Chuck Smith and touring professional Bobby Clampett and vies for the best, if not the most difficult golf course to be found in the Branson area.  There is a natural beauty to the pristine forested Ozark property featuring a couple of lakes.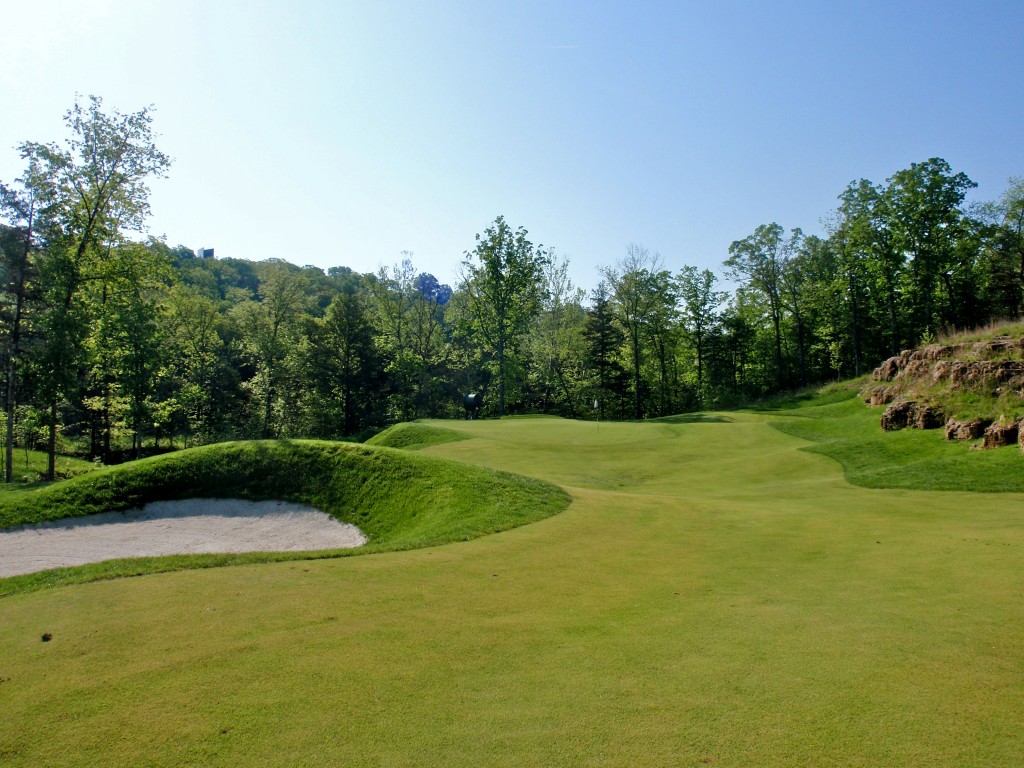 The downhill 344-yard third hole is the shortest par-4 and can be driven or can drive you to disaster!
I had been previously been warned about how very difficult the layout was, and while true, the course is eminently fair.  The landing areas are mostly very generous, but the long rough that surrounds the deep greenside bunkering makes for many intimidating targets.  Wayward hitters will easily lose a couple of sleeve of golf balls so hitting fairways is the order of the day.  The second order is to play the correct tees for your ability. All but the very best players should skip the back two tees that measure 7,324 and 7,046 as Stewart, himself, would be stretched to match par.  The next set of tees will challenge even most scratch players, and I found myself easily tested at the 6,300 yard markers though I that distance I had to use less than a drive on several tee shots.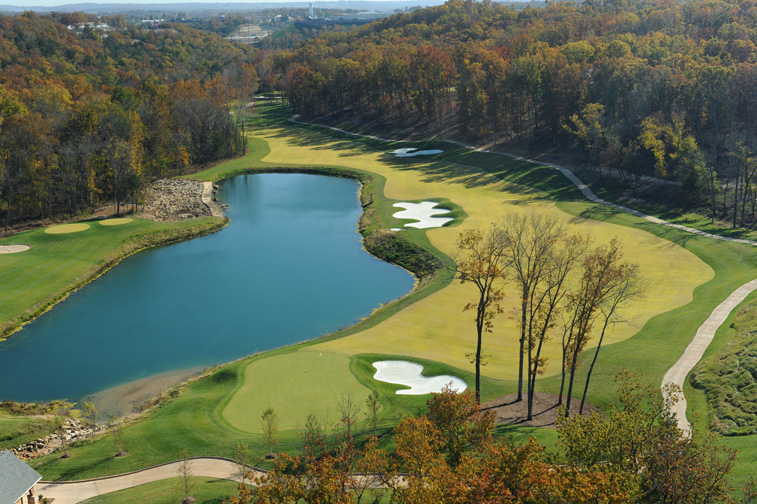 Looking down on the 576-yard fourth hole.
Look-wise, Payne Stewart is played through thickly wooded hilly terrain with bunkering, fairway contouring, and bunkering that evokes appearance comparisons to a Tom Fazio-designed golf course.  The greens are fairly quick and can become treacherous – some possessing lots of movement; and when the wind picks up, hold on for dear life.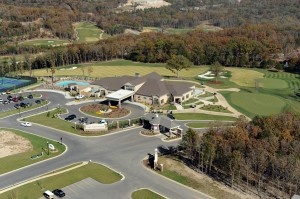 This is not a course to rush through for as you approach every tee there is an anecdote relating to Payne Stewart's colorful and illustrious career.  Moving to the well-appointed clubhouse, Payne's wife Tracey has lovingly donated many pieces of clothing, shoes, and accessories for a Payne Stewart Museum – well worth enjoying!
Fagan Course Rating:  B+. The Payne Stewart Golf Club is Ozark Mountain golf at its best and its elite rating reflects a course that golf course connoisseurs should want to seek out.  My only negative impression is that the par-five fourteenth and par-four fifteen tee shots and accompanying rough areas seem rather mundane and almost unfinished compared to the rest of the golf course.  Hardly a determent, as otherwise there are many holes when you reach the teeing ground, you are apt to go "Oh Wow!"  I'm sure that Missouri's favorite golfing son, Payne Stewart,  would be immensely proud.
Below the diabolical 599-yard uphill starts with this attractive tee shot and finishes with a most unusual putting surface.  The hole is one of my favorites at the Payne Stewart Golf Club.