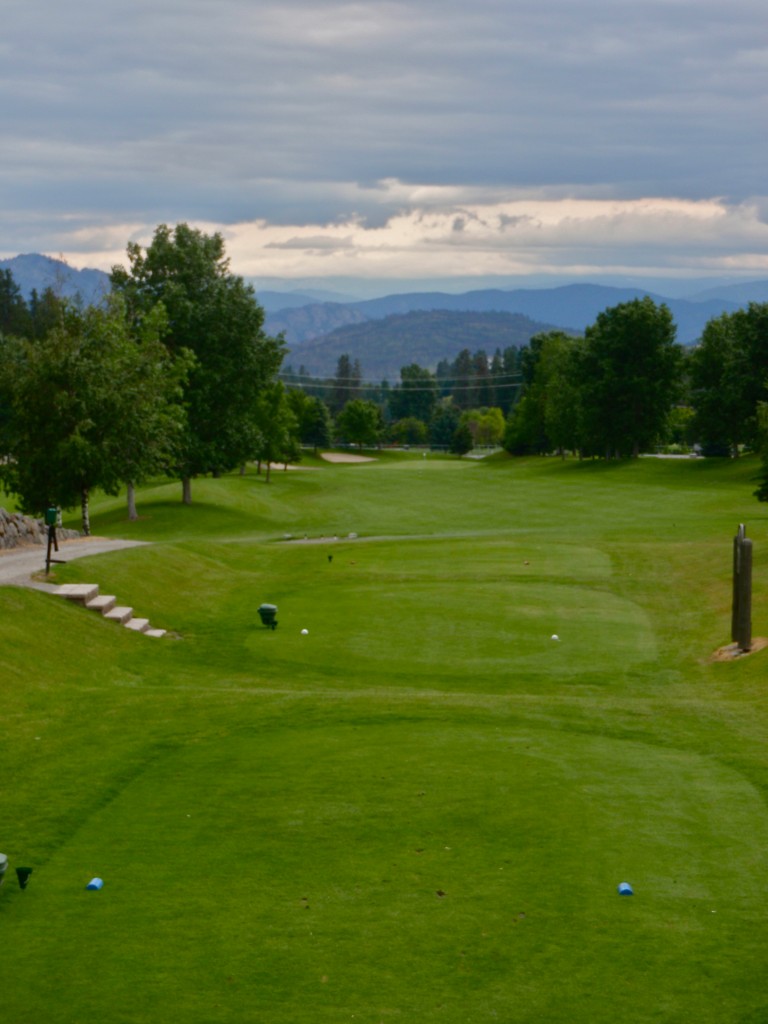 The 423-yard downhill 8th hole capitalizes on the beautiful mountain backdrop that is ever present at Shannon Lake.
Shannon Lake is located in West Kelowna only a quick ten-minute trek across the bridge over Okanagan Lake and well worth the easy drive.  The clubhouse and course appear to be a simple affair, but this is one engaging golf course.
The bunkering is fairly nondescript in contrast to the more intricately shaped affairs with lips, varying shapes, and greater depth.  Be that as it may, the first quick impression is that Shannon Lake is just an ordinary course.  As you proceed through your round, the course gets more interesting and you begin to notice that the quick, smooth greens have personality and there are no routine putts.  By the time you reach the mild elevation changes of the back nine as the routing invades the tall Ponderosa Pines, you realize that you have discovered a real quality layout.  And by the time you reach the 17th tee by the lake's side, and face the Cape-style tee shot that tempts you to skirt the lake to your right, you are apt to say to yourself "Wow!"
Below is looking back from the green back to the tee of the 17th, one of the best holes in the region.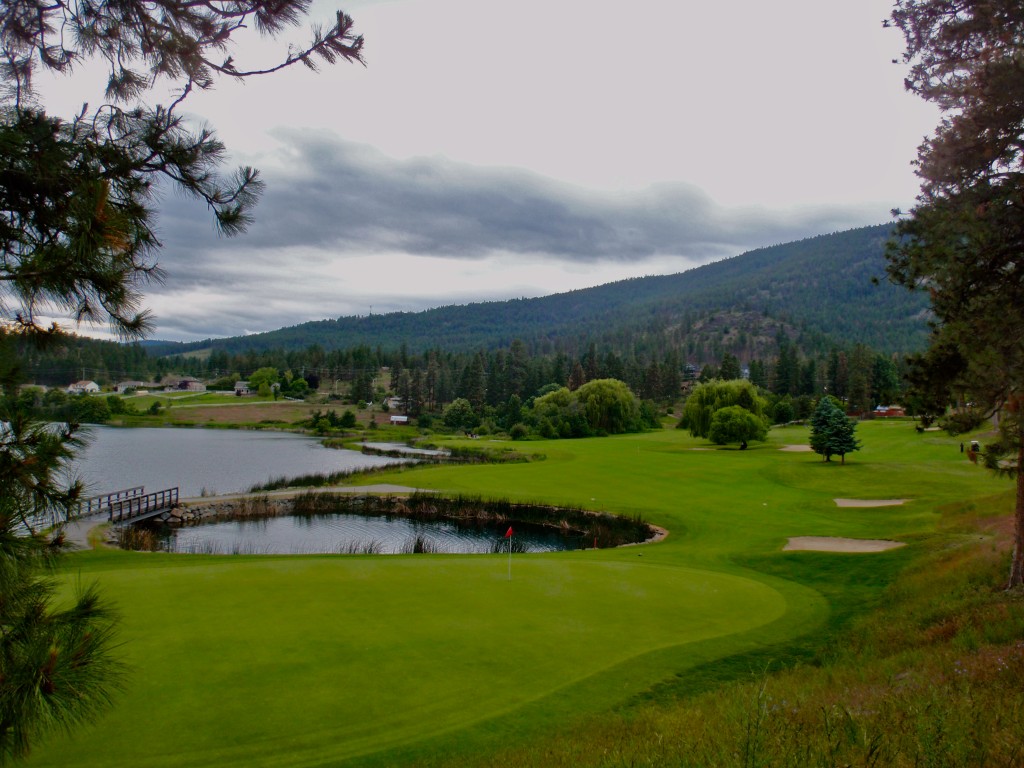 The 18th hole pretty much exemplifies the course.  It's not long, and not dazzlingly beautiful, but plays more difficult than it looks heading ever so slightly uphill to a tiny green.  It is understated, not fancy, and yet intriguingly interesting, like Shannon Lake.
Make no mistake about it, Shannon Lake is what might be termed a "mid-tier" course, but it is much better than an average golf course.  It has several outstanding holes and possesses several looks.  I particularly enjoyed the trek up into the pine-filled hillside beginning with the 260-yard uphill par-four tenth hole and the beastly 422-yard dogleg right eleventh hole that plays a good forty yards longer than the stated distance.  The downhill next hole is a charmer tha descends off the hill down to the pond-protected green and the attractive elevated tee shot on the par-four thirteenth.
Below is the tee shot for the par-four 13th situated among the tall pines.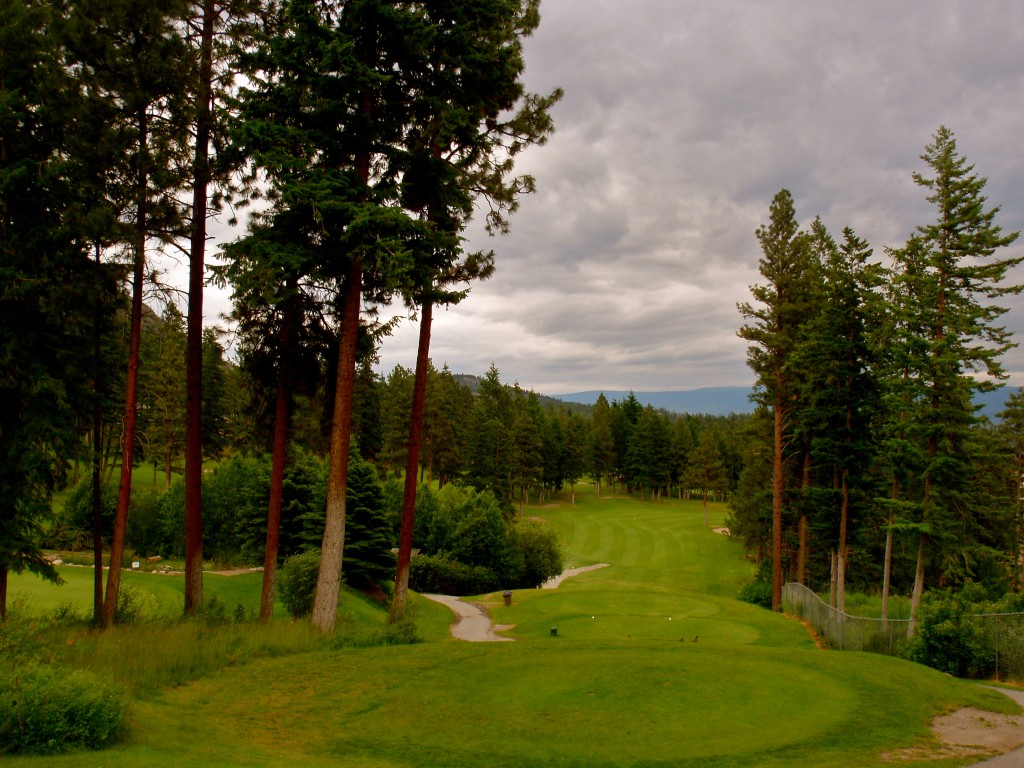 Shannon Lake at only 6,321 yards still manages to make it enjoyable for the novice and average players while still entertaining and keeping the attention of the advanced player – an uncommon trait today.  There are many wonderful views around the golf course and you will enjoy the short drive to the other side of Okanagan Lake.  And tell the friendly folks at Shannon Lake that Bob Fagan sent you.