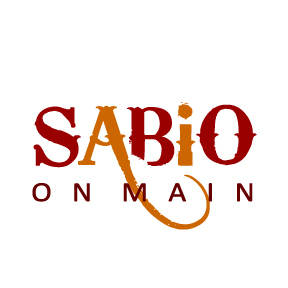 Are you on the lookout for somewhere new and exciting to eat in the San Francisco East Bay area? Having spent more than two decades living in the family-friendly confines of Pleasanton, it's a real treat to revisit the town to discover a new restaurant that's taking the town by storm. That would be Sabio On Main. Named for Spanish King, Alfonso X, who was known as "Sabio – The Wise One," your visit there may likewise prove a wise move on your part.
Situated in the midst of the Livermore Valley wine appellation, you can correctly imagine that Pleasanton like many mature East Bay towns has a plethora of good eateries, but previously they were the more straightforward ethnic and steakhouse affairs. Foodies could appreciate the variety, but missing has been the more adventurous menus of the area's culinary meccas. No longer.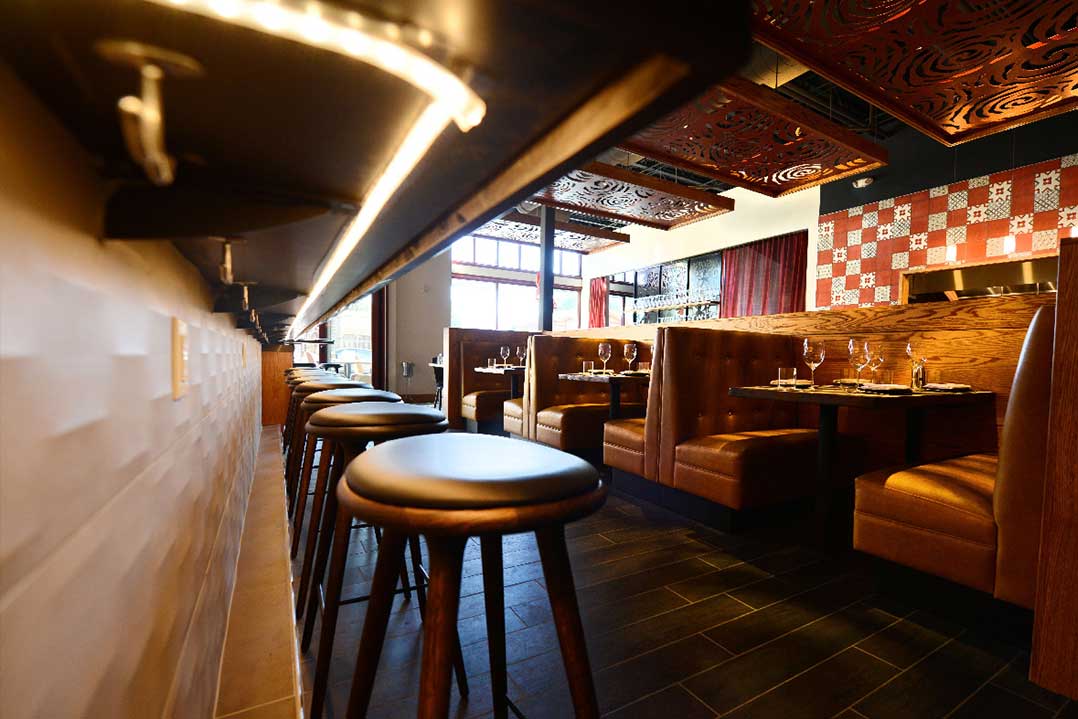 Picture a robust offering of small shared dishes, tapas-style that dazzle your taste buds. Imagine a chef adding all sorts of Spanish-inspired accents to highlight the bounty of locally and freshly sourced ingredients. Add in a substantial wine offering that is as creatively maintained as the food together with a bar featuring an inventive artisan cocktail menu. Here at Sabio On Main, the libations don't compete with the food, they complement it in a completely coordinated presentation, and though the bar and wine wall provide the establishment's visual centerpiece in a bar-centric fashion, the food dazzles.
Tucked on the corner of Main Street and Rose Avenue downtown, Sabio On Main picks up major points for ambiance as well. It accommodates about 100 people and includes outdoor terrace seating for those lovely evenings, but it is the chic dining room that really impresses. As mentioned, two walls are highlighted by the libation displays, but different rich woods on the walls and flooring combined with a Spanish tile facade evoke a hip, yet old-world feel that perfectly coordinates with the menu's orientation. It's a splendid spot to enjoy an after work drink, a tasty lunch, or a full dinner.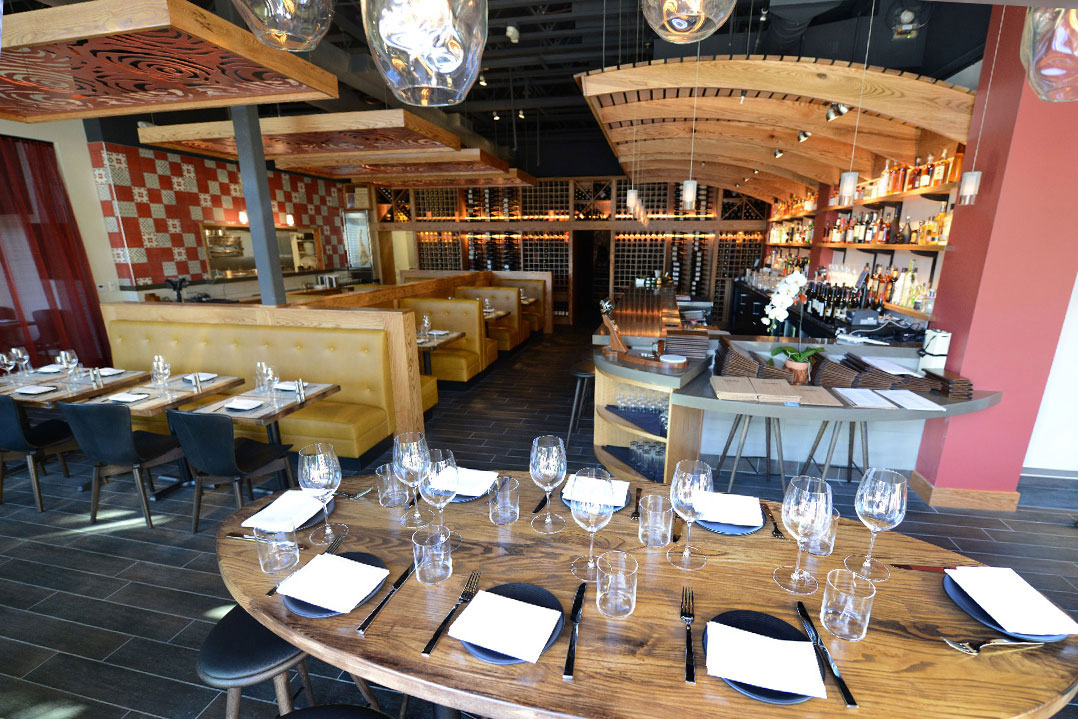 If you haven't heard of Sabio On Main, forgive yourself as it only opened in September, 2015, but it is definitely the spot for a foodie adventure, and wine connoisseurs will feel lots of legroom to explore their passion here. Locally owned by Pleasantonian Jim McDonnell and attentively managed by Matt Clasen whose affinity for wines shows as he meticulously attends to the wine and spirits side of the house. It is Executive Chef Francis X. Hogan that is Sabio's orchestra conductor. And Hogan displays the culinary genius for hitting the right notes, adding just the unexpected accents with perfect timing with an old-world classic flair. As such, your Sabio On Main adventure becomes somewhat of a culinary symphony.
Originally from the East Coast, Hogan has been cooking ever since he first became a teenager and became grounded in San Francisco's restaurant culture at Hawthorne Lane (now closed) and Farallon, before making a name for himself at Bluestem Brasserie.
It isn't often that I am so impressed with an eating experience that I can't wait to get home to write about it, but that pretty much sums up my experience at Sabio On Main. The folks here easily exceeded my expectations clearing all the bases. I will preface my remarks with the confession that I am somewhat of a picky eater and left to my own devices will often choose the same narrow menu – little of which I found in the Sabio offering. Fast forward, ten out of the ten courses I enjoyed all squarely hit the mark, delighting my palate.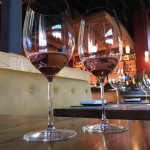 For my experience, I did, in fact, choose the 10-course small-plate menu and the wine pairing. It changes everyday depending on the finest ingredients on hand and Chef Hogan's preferences, with all the details are left off the menu. In other words, it is a completely mysterious adventure, but an opportunity to fully explore Hogan's genius and Clasen's talent for pairing just the right libation to amplify and intensify the different and often unexpected melodies of pop, spice, richness, and acidity. As a guest, you can taste each note and enjoy not only the artful delivery, but texture, order, and accent of the variety of instruments and cacophony of tones Hogan calls into play. It was virtually impossible to pick a favorite among the ten courses.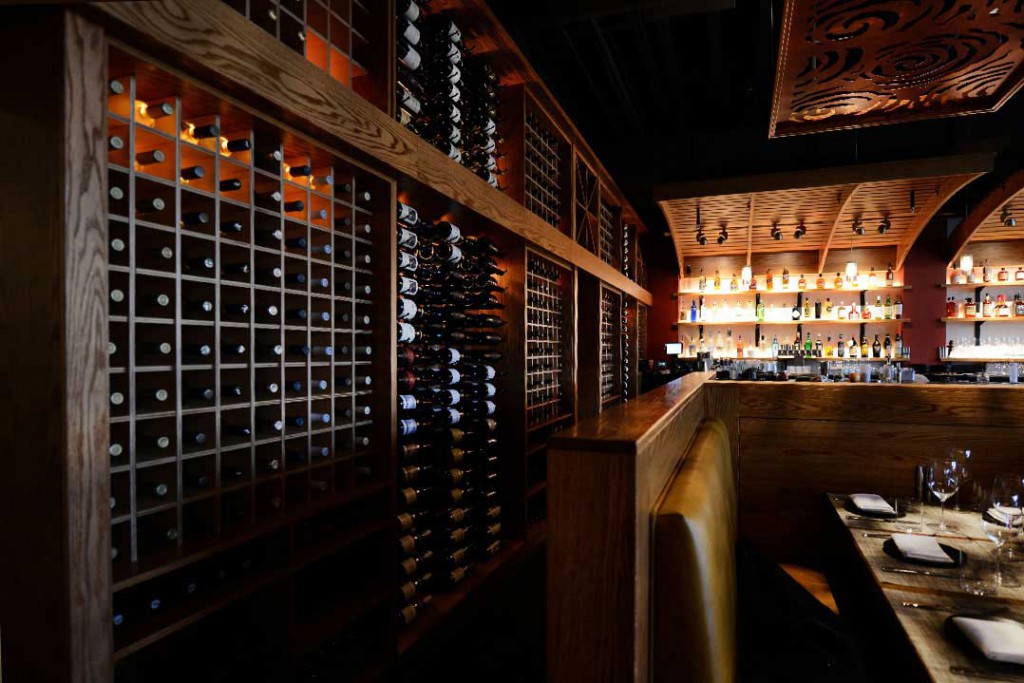 I could proclaim the delights of my culinary adventure, but will simply let the pictures tell the story (see below).
As important as the food, presentation, and ambiance is the service. Serving a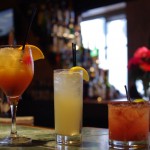 10-course meal with six different beverages leaves opportunity for mistakes and mis-timing, but the service team headed by our waitress Rene, and Manager Donnie did not miss a beat. Their timing as the restaurant became busy never missed a beat nor was ever interruptive or overbearing – just perfect.
Like a symphony Executive Chef Hogan hit all the right notes with unexpected, but delightful accents to tickle and tantalize the taste buds. General Manager Clasen's accompanying beverages served as the perfect pairing. I left comfortably full and more than satisfied, and dazzled by the tasteful experience. Sabio On Main is a welcome addition to Pleasanton's offerings and simply exceeded my expectations. I enthusiastically recommend you try them as well!
For more information, refer to:  www.http://sabiopleasanton.com or call them at 925-800-3090. I would suggest making reservations.
Below are the picture for those interested in the particular 10-course offering of the day for two I enjoyed.
Introductory Bonus – Spanish Omlet Quiche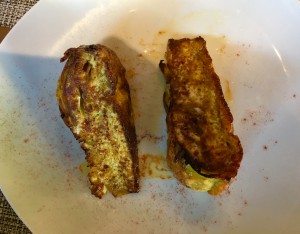 1.   Jamon Serrano & Manchego Donut, Seka Hills Honey, Flowering Thyme
Accompanied by a 2011 Cava Llopart Rose, Spain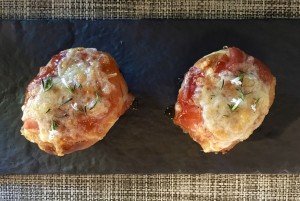 2.  Seared Baja California Shrimp, Tomato Gazpacho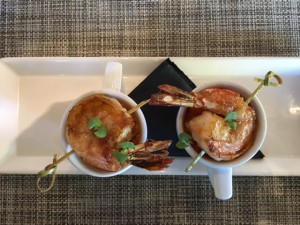 3.  Tempura Squash Blossom, Sonoma Chevre, Sultana, Pine Nut, Caper, Salsa Verde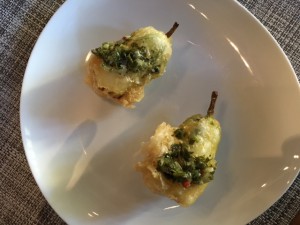 4.  Rum Glazed Pork Belly, Plantain Espuma, Compressed Pineapple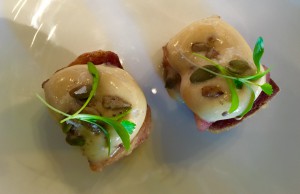 5.  Grilled Spanish Octopus, Early Girl Tomatoes, Summer Squash, Fennel Soubise
Accompanied by a 2015 Albarino, La Marea, Monterey County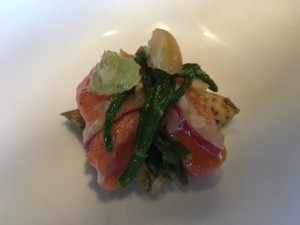 6.   Brentwood Sweet Corn Succotash, Favas, Sweety Drop Peppers, Ricotta
Accompanied by a 2015 Rose, Steven Kent "Vin Gris," Livermore Valley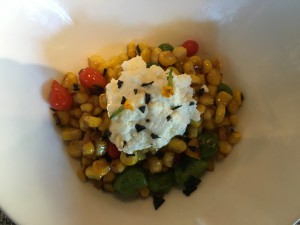 7.   Crispy Devil's Gulch Quail, Grilled Peach, Peach BBQ, Anson Mills Grits
Accompanied by a 2014 Pinot Noir, Broadley "Palmer Creek," Willamette Valley, Oregon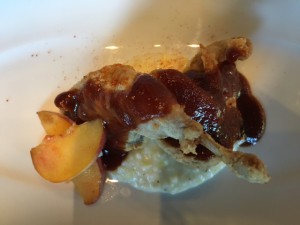 8.   Seared Wagyu Bavette, Carrot-Peanut Slaw, Puffed Rice Noodles, Cilantro
Accompanied by a 2010 Grenache, Skylark, Mendocino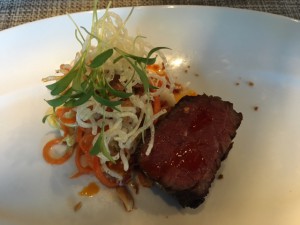 9.   Bright Meadow Cheddar, Saffron-Peach Jam, Marcona Almonds, Port Gastrique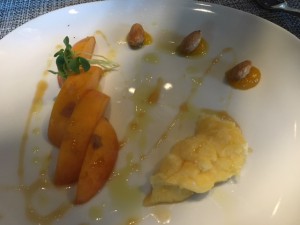 10.   Chocolate & Peanut Terrine, Honey Nougat, Vanilla Ice Cream, Salted Caramel
Accompanied by Leopolds Bros., Michigan Tart Cherry Liqueur