Ranked by Links magazine earlier this year as the second best golf state in the United States, Michigan has long been considered a top destination for golfers.
Historically, Michigan also has hosted numerous men's and women's professional and amateur tournaments. As a matter of fact, the Michigan Women's Amateur will celebrate its Centennial in 2016. So it should come as no surprise that this year, Michigan will be host to five LPGA events, including one LPGA tournament, three LPGA Symetra tournaments, and one LPGA Legends event.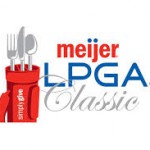 The Meijer LPGA Classic presented by Kraft will be July 23-26 at Blythefield Country Club in Belmont. In its second consecutive year, the tourney has a $2 million purse. For defending champion Mirim Lee, the Classic was a memorable first win. Spectators will love the venue and golf, plus the course's proximity to Grand Rapids. Dubbed America's Beer City, Grand Rapids is home to an impressive number of microbreweries, including the renowned Founders. Add great restaurants, Meijer Gardens and the artworks that tell of the city's annual Art Prize competition, and the destination couldn't be better! For more information, visit http://meijerlpgaclassic.com/

The FireKeeper's Casino Hotel Championship June 5-7 at Battle Creek Country Club in Battle Creek is in its second year. With a $100,000 purse, it is the first of the three Symetra Tour (former Futures Tour) events, which showcase up and coming professional women golfers competing for 10 spots on next year's LPGA Tour. 2014 Champion Min Seo Kwak took home her second tour win at the FireKeeper's last year, ended the season with winnings of $69,143 and placed second in last year's run for LPGA Tour Cards. Players of this event also have the opportunity to compete in the Potawatomi Cup which consists of play in all 4 tournaments hosted by Potawatomi Tribes, culminating a

t the Symetra Tour final event. For more information, visit www.FireKeepersCasino.com
The Island Resort Championship will be June 26-28 at Sweetgrass Golf Club in Harris. Now in its fifth year, the Island Resort Championship has a $125,000 purse and offers a great excuse to visit one of Michigan's premiere Upper Peninsula golf destinations. Located near Escanaba, the course is a beautiful, open track amid Michigan's pristine wilderness and welcoming U.P. hospitality. Last year, Molly Aronsson made Sweetgrass the site of her first win. For more information, visit http://sweetgrassgolfclub.com/symetra-tour-2015

New this year, is the Tullymore Classic July 3-5 at Tullymore Golf Resort in Stanwood. Located 30 miles west of Mount Pleasant and about an hour north of Grand Rapids in the Canadian Lakes, the resort is home to the beautiful Tullymore and St. Ives golf courses. With its $100,000 purse and a commitment to hold the tournament for the next three years, the inaugural event will be special to experience. In addition, 18-time LPGA Tour winner Meg Mallon will be honorary host. For more information, visit http://www.tullymoregolf.com/golf/tournaments/tullymore-classic/
Of course, all of the tournaments have related Pro-Ams, which benefit worthy charities and offer amateur golfers a fun day of pampered golf and dining luxury.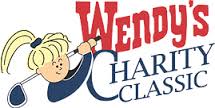 Finally, the Wendy's Charity Classic, Aug. 9-10, at Country Club of Jackson in Jackson will celebrate its 15th year anniversary this year. Since the event's inception in 1999, it has raised more than $2.25 million for Wendy's Wonderful Kids and the Dave Thomas Foundation for Adoption. Two-time LPGA champion and Jackson native Elaine Crosby is host and co-chair. Although the Classic usually features a Sunday Legends tournament, it lost its sponsor, so this year's event will consist of a Sunday benefit and Monday Pro-Am. Hopefully, a new sponsor will bring back a Legends-worthy purse next year. However, in the meantime, what could be better than partying and golfing with the Legends?! For more information, visit http://www.wendyscharityclassic.com