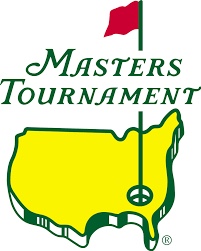 (Augusta, GA) Over the years covering the Masters, now counting 36, friends have asked me about my routine during the week. It's a good question because being at this tournament is as much as an art and it is a science. Here's a general guide for how I spend some of my time.
Checking in: The Masters is noted for its attention to detail and organization. I'm usually officially notified about my credentials by February and receive a packet several weeks before tournament week. In that packet, is an admittance letter as well as my parking pass so when I get to Augusta I can go directly to the media-only parking lot with easy access to the massive Press Building.
After stopping at the security gate, I head directly to the Press Building's main desk where I receive my Press Badge for the week. I also pick up the hefty Media Guide and Players Guide which are essential reference books. Opened to acclaim, the current  facility is impressive to outsiders. I once gave a brief tour one to some friends from GR and one person asked me afterwards, "When the tournament's over, they must use this place for weddings, don't they?" Nope.
Before heading to my assigned seat, I stop at the news nook (my term) where official tournament information, local and national newspapers, and national golf magazines are all available. As the week progresses, interview transcripts are compiled and stored here by day. 
I also pick up official local weather handout which is updated daily. 
Veteran press Masters staff always say you don't worry about rain unless it's well over a 50% chance. Thunderstorms are a bigger concern, suspending play and causing havoc for patrons. During a thunderstorm, patrons are required to leave the property and go back to their vehicles. Meanwhile, I can retreat to the Press Building. (That's what happened here on Tuesday.)
From my desk, I look out thru floor to ceiling windows to the Masters practice range. To my right is a huge high def television screen where I can watch the action. At my seat, is a monitor which includes several TV channels as well as closed circuit channels of the interview room and selected holes. I always bring a headset so I can listen to the action without bothering my press neighbors. Overall, it's a comfy spot to cover the tournament.
Venturing out: My custom is to visit the practice range first. Like everything at the Masters, it's state-of-the-art for both players and patrons. With ample seating, it's the best place to see a lot of golf swings by the top players in the world. Many of the players' teachers may well be there as well: Butch Harmon, Chris Como, Sean Foley, Mike Bender, et al. In his heyday, Michigan's Rick Smith was always seen there.
After stopping at the main scoreboard, down from the first tee, I head out to the golf course. Most of the time, I start on the front side since more players will be found. My favorite spots, with my small set of binoculars, are on no. 2 close to where the drives will rest, no. 3 green with its devilish putting surface, and no.5 green where in the observation stand I can also watch the tee shots on no. 6—a twofer. (Note: as another perk of holding a Press Badge, I have access to the top row of the stand which is roped off from patrons.)
Near no. 5, there are handy concessions, picnic area, golf shop and restrooms. If you buy something at the shop you can ship it back home via UPS. And it's never too early in the day to buy a famed Masters chicken breast sandwich.
From that concession area, it's an easy stroll down to the back side with the path taking one behind the 13th green. My all-time favorite spot used to be a small observation stand, in the shade, that sat behind the 13th hole. Unfortunately, due to the lengthening of the 14th tee, that stand was removed. Previously, it used to draw celebrities like Alistair Cooke of Masterpiece Theatre. 
There's a new observation stand but it's next to the 14th tee and looks out at the 13th green, a good spot but not as close as the old one.
Other favorite spots are the observation stands at 11 green and 12th tee—another twofer. The downside is that it's very crowded and can be brutal on a hot, sunny day.
I prefer the quieter 14th green with its ingenious slopes and knolls that make watching chips and putts so enjoyable.
Back at the Press Building:
Early in the week, I like to attend some scheduled press (aka presser) conferences.  I'll definitely attend  Tiger Woods' at 11 am Tuesday and Jordan Spieth's at 1:00 pm Tuesday as well as a few others. If I missed them, I can access them online or read the transcripts. They always generate some newsy nuggets. One year, when Tiger was under the tutelage of Sean Foley, he revealed he was changing his chipping method so it would sync up with his revamped full swing. I thought to myself: "What??" Why would he tamper with his ironclad chipping?
Sadly, Phil Mickelson is not here because his presser is usually very entertaining. 
On Wednesday, another "must attend" presser is Masters Chairman's Fred Ridley Jr. at 11 am. Hopefully, he'll reveal the time-table for changes to no. 13 which he admits has lost its "risk" due to the advances of length off the tee. It's a drive and a nine iron or wedge for some players nowadays. With the additional land from Augusta CC, the tee will be moved back. 
Par-3 Tournament
At 1 pm Wednesday, the Par-3 tournament begins which I usually visit but only for a short spell. The galleries are so thick so it's difficult to see much action. One year, I put out my seat beginning at the allotted time of 9 am and I still had a chore finding a good shady spot. In recent years, I don't spend much time there and instead watch some of it on television.
Wednesday Night
This is the night of the annual Golf Writers Association of America (GWAA) awards dinner. As a GWAA member for over 36 years, it's been gratifying to see how this evening has grown in prominence over that time. Way back, it was a low key and informal affair. But when Jack Berry became the Secretary-Treasurer, he and the Board elevated the dinner and the overall program. Player of the Year awards are handed out to PGA Tour and LPGA stars but as importantly, golf writers are honored for their work. There are always entertaining and humorous remarks.
Tournament Begins
I usually spend the morning out on the course visiting my favorite holes and observation stands. Like most writers, I want to get a feel for how the course is playing. For sure, I'll spend some time watching Piot and make sure to speak to him after his round. I did this when Michigan's Randy Lewis played in the Masters after he won the USGA Mid-Am in 2011. At most, there was a half-dozen writers joining me when Lewis— after he signed his card— was made available to the press. He liked seeing a familar face.
The afternoons are usually spent inside the Press Building, catching some interviews of players with the low rounds of the day. And as I tell my friends, on the weekend I'm doing the same thing as they are: watching the Masters on television. You can't follow the tournament if you're out on the course. One of the advantages of the Press Building is that at my seat is a monitor with various channels including selected golf holes, designated groups, and both the CBS-TV and European feeds. I have everything at my fingertips except a remote!
When Sunday comes around, I wonder if there might be a sudden death playoff. If the playoff goes beyond two holes, the matter of enough daylight comes into play. So far, the Masters has dodged the happenstance of the Masters being concluded on Monday. I've long urged Sunday's round to begin an hour earlier so as to allow more time for a longer playoff. But right now, ending at or around 7 pm is the standard. It'd be a shame if the Masters was halted during a playoff.
But whatever happens, the Masters will be ready for it.