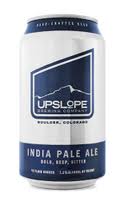 1. Upslope Brewing Company IPA, Colorado (IPA, 7.2 ABV)–Darker and richer in texture than most standard IPA's, the sweet malts neither hide nor shrink from the assertive hops. Balance is everything, and this new brewer from Boulder has nailed it in this IPA despite what the numbers on Ratebeer.com say.
2. Russian River Brewing Pliny the Elder, California (Imperial IPA,

8.0 ABV)–I've been waiting years to try this beer, and there was no way the taste could live up to those great expectations. Still a sexy, masterful IPA with laser-focused floral hops.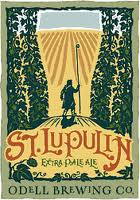 3. O'Dell Brewing Company St. Lupulin, Colorado (Extra Pale Ale, 6.5 ABV)–Gorgeous nose of apricot and grapefruit and a brisk yet full-bodied texture. Here comes summer! Oh, if only it came to Georgia.
4. Founders Brewing Company Kentucky Breakfast Stout, Michigan (Imperial Stout, 11.2 ABV)–Here's a perennial Top 100 beer that was impossible to find…until it suddenly appeared at my local neighborhood market, 2 bottle max (per hour if you're crafty like me). I see what the fuss is about–inky saturation, big notes of coffee and toast, superior definition, winey finish. Just delicious.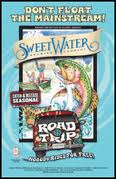 5. Sweetwater Brewing Company Road Trip, Georgia (Golden Ale/Pilsner, 5.3 ABV)–Did they change the recipe in this seasonal lager? I never liked it much before, but now there seems to be a more assertive level of citrusy hops and creamier body. Maybe it's the weather.