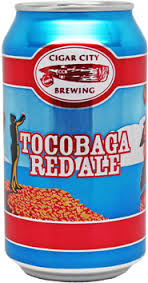 Cigar City Brewing Tocobaga Red Ale, Tampa (Amber Ale, 7.2 ABV)– Wow, this beer floored me. "Amber" ales, whatever they are, can be incredibly lifeless, but the Tocobaga has real depth and personality. It has a big malty body, middle-tone fruit notes, moderate hops and just a tinge of sweetness without being sticky.
Second Self Beer Company Red Hop Rye, Atlanta (Rye, 7.3 ABV)–Similarly styled to the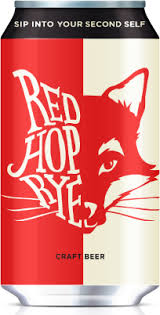 Tocobaga, the Red Hop Rye shows an equally textured malt body balance by the spiciness of rye and hops. It's an almost perfect expression of richness and seasoning, and the most drinkable beer I know of right now.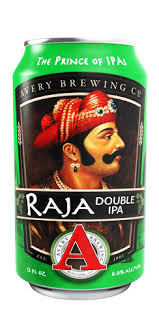 Avery Brewing Co. Raja DIPA, Boulder (Double IPA, 8.0 ABV)–This (I believe) is Avery's new year-round canned version of their vintage Majaraja IPA, annually one of my favorite IPA's. Really assertive and satisfying, it taste's like the recipe has been tweaked, emphasizing floral notes and the bitter nature of the hops over a big, sweet mouthfeel.
Ballast Point Brewing Company Fathom IPL, San Diego (India Pale Lager, 7.0 ABV)–

This mouthwatering beer really gets my attention and holds it. I'm not a huge fan of lagers and pilsners, but the Fathom is different and impressive showing a full, creamy mouthfeel and just enough hops to keep the beer energized. Medium bodied, delicious, clean and unique.
Founders Brewing Co. Redankulous, Michigan (Imperial Red Ale, 9.5 ABV)–From their vintage "Backstage Series," the hedonistic Redankulous is thick, expansive and slightly boozy before a series of electric hops start shooting through the palate. A cool and fascinating diversion from the endless stream of run-of-the-mill IPA's and reds.