Wild Turkey Russell's Reserve Kentucky Straight Bourbon Whiskey 10 Year Small Batch
90 Proof, Austin Nichols Distilling Company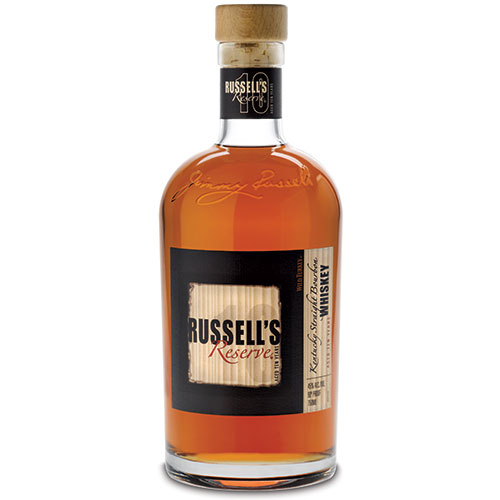 I've loved bourbon for as long as I can remember, but for years I usually held Wild Turkey products as arm's length.
By Wild Turkey products I mean Wild Turkey and Wild Turkey 101, which I considered basic and mass-produced. I wasn't necessarily wrong about that, but I realize now by boycotting the entire line I was closing the door on what would later become some of my favorite drinks.
Chalk it up to naiveté. Okay, stupidity, if you must. I think now that Wild Turkey makes some of the best whiskies in the world, among them Kentucky Spirit, Rare Breed and the Russell's Reserve bottling.
The Russell's hits that happy spot between light everyday sippers and bigger bourbons you might linger over: It's got one foot in each camp, so let's just call it that, an everyday sipper you can linger over.
The bourbon feels more profound and structured than its 90 proof, showing cocoa, caramel and vanilla flavors that expand richly but not heavily across the palate. It's one of the fullest $20-somethings on the market to my palate and I return to it with regularity. I'm trying to track down some of the 101 proof, which they don't make anymore, but maybe it's better if I don't find it. If it's like the 90 proof but more intense my head might explode with pleasure.
Score: 5