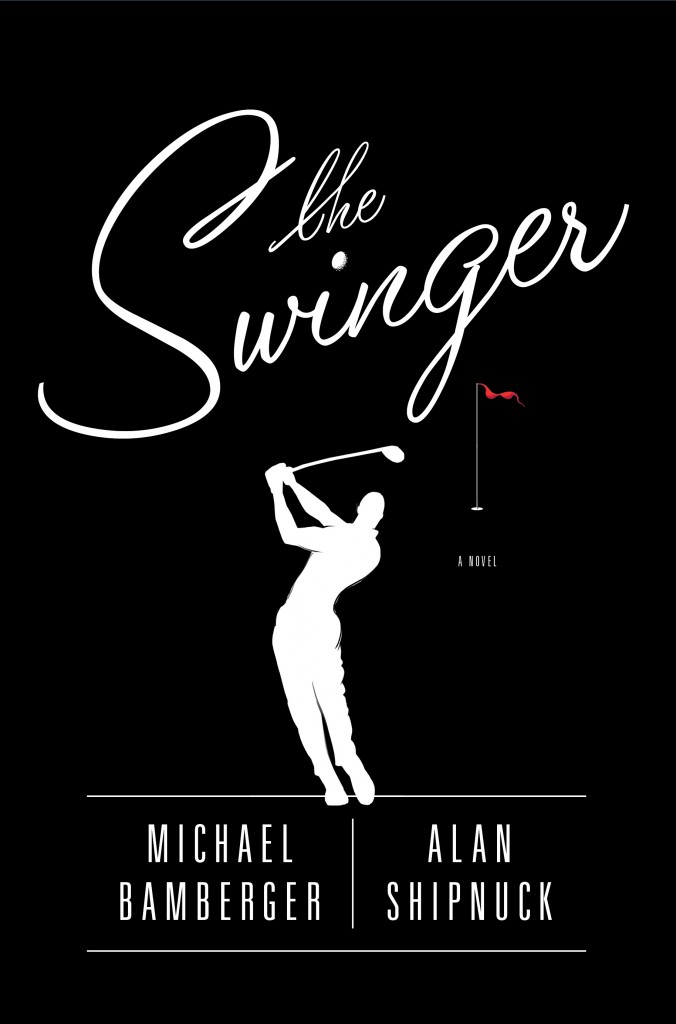 Why would anyone want to revisit the sordid details of the Tiger Woods sexual scandals?
Well, they're juicy, for one thing. But in the hands of Sports Illustrated writers Michael Bamberger and Alan Shipnuck, they become suspenseful, comic and poignant by turns.
The Swinger (Simon & Schuster, 2011, $25) it should be noted, is neither an instructional book nor one you'll want to let the kids get their hands on. The co-authors have not left the X-rated stuff out of this roman á clef, and readers will be forgiven for trying to figure out how many of the shenanigans depicted actually occurred. Isn't that the appeal of the genre?
[Click here for a piece about Tiger during the scandal and here for a piece about playing with Tiger.]
The French literary term roman á clef literally means novel with a key. Though actual names and events are altered, if you figure out the key, you presumably unlock the passageway between fiction and truth.
With The Swinger a reader doesn't really need the key; the door pretty much swings wide open: Tree Tremont is Tiger Woods, Will Martinsen is Phil Mickelson, Belinda DeCarlo is Elin Nordegren, Andrew Finkelman of the IGM agency is Mark Steinberg, formerly of the IMG agency–and so on and so on.
Sure, Belinda is Italian, not Swedish. The yacht is called Off Course instead of Privacy. Tree's mother is from Chicago, not Thailand. But when Tree utters such press conferences Tigerisms as, "Family is everything to me," or, "Welcome to my world," we know what world we're in.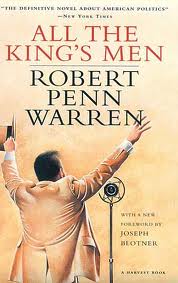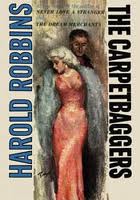 I confess that I wasn't really expecting much from The Swinger. Most books in the roman á clef genre tend to be fairly trashy, with Harold Robbins' The Carpetbaggers (said to be based on Howard Hughes and Jean Harlow) as one dubiously classic example. Alternately, one could point to Robert Penn Warren's All the King's Men as an example that ascends to literature (his Willie Stark modeled after Huey Long).
Shipnuck and Bamberger aren't aiming that high, and there's plenty of trashy behavior in the book, but they have good story-telling instincts, and they've invested the character of Tree with enough complexity and the events with enough public complicity that the story rises above mere ripped-from-the-headlines retelling.
Warren used Jack Burden, a political reporter hired by Willie Stark and working through his own troubles, as the insider narrator. The Swinger supplies Josh Dutra, a sports reporter with an ex-wife and mounting debts, newly hired by the Tree Corp to help contain certain cracks beginning to appear in Tree's carefully constructed public persona.
The story is basically told in three acts–before the fall, after the sexual allegations hit the proverbial fan (all told with mounting anticness), and then Tree's month-long stint in a recovery facility–before gliding to a close.
Dutra, who had written about Tremont early in his career, characterizes him thusly:
[His] parents…hadn't worked in years. Tree was their job. He was an only child, homeschooled by his mother and coached exclusively and secretly by his father until Tree entered, at age nineteen, the first tournament of his life, a U.S. Open where he finished ninth. Since then he had become not just the most dominant golfer of all time but also the richest, most powerful, and most popular athlete in the world. He was modest and handsome with perfect Hollywood teeth and the family to go with them: the beautiful wife, the adorable twins. Everybody wanted a piece of the action, and before long Tree Tremont became the first celebrity ever to have endorsement deals with Coke and Pepsi.
Dutra knows that Tree is a consummate actor, and that his squeaky clean image is just that, that the façade conceals a highly profane individual, prone to cheapness, probably drug dependent, and increasingly inattentive to details that suggest he is indeed "stepping out."
But even as Dutra slides deeper into covering up Tremont's, well, mounting indiscretions, he can't rid himself of his ambivalence because of the man's undeniable charm, his unworldly skills on a golf course, and his depth of knowledge about the game's history–golf being, besides his children, Tremont's purest abiding love.
Once the sexual revelations begin to hit the internet, the tabloids, the talk shows–and once Belinda hits Tree with a fireplace poker (instead of a five iron), leaving him with the face that launches a thousand quips–the story loses a little narrative steam in having to cover the sexting transcriptions, legal wranglings, allegations of homosexuality and steroid use.
But the third act takes place at the Walden Pond Wellness Center in Mississippi, and includes perhaps the funniest set piece in the whole book, as Tree literally counts up and describes for Belinda each of his sexual encounters. Not to give too much away, but there are quite a few.
And it's here where the authors, after serving up two hundred pages of reprehensible behavior on Tremont's part, somehow manage to make him seem sympathetic, in many ways a victim himself, of his own and others' unrealistic expectations for him, and possibly, possibly, now trying to make things right.
The Tiger Woods story is still unfolding in unpredictable ways–his firing of his long-time caddy Steve Williams, his lingering injury that has scuttled this season for him while making his pursuit of the Jack Nicklaus majors record increasingly uncertain.
But it's still not giving too much away to say that The Swinger ends on a sweet and upbeat note, with most of the characters pairing off as neatly as in a Shakespeare comedy, and a new major title in the bag for Tree Tremont.
Tiger Woods should be so lucky.
***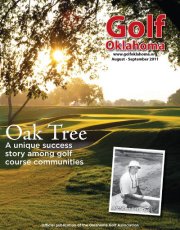 This piece first appeared, in slightly different form, in the August-September 2011 issue of Golf Oklahoma.