As the plans unfolded for the second Golf Road Warriors trip mounted by The A Position–this one to Scottsdale, Arizona–the good folks at Callaway came on board as a sponsor and offered to custom fit the foursome. Only problem for me in Vermont–no fitting center anywhere nearby.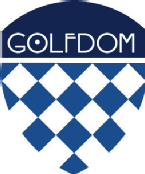 That seemed like a shame, so in full GRW spirit, I went on the road to get the job done.
Okay, I was heading off on an assignment anyway, to the Lansdowne Resort outside of Washington, D.C. But this was temptingly close to the jumbo Golfdom store in McLean, Virginia, which does over a thousand swing analyses a year at its Callaway Performance Center within.
After a few email exchanges I was set up to meet with the store manager, Matt Trenton, in early November. Matt had me take a few swings with my six iron to warm-up and see what my current numbers were. Then he basically just asked me about my game and what I was looking to get out of a new club.
The numbers in question are about club head speed, ball speed, launch angle, side angle, back spin, side spin, swing path and the angle of attack. All the fittings at CPCs are done on CPASs–the Callaway Performance Analysis System, and analyze these numbers it does, thanks to a dual camera-based 3D launch monitor system, the same as that used for fitting Callaway's players on the PGA Tour and LPGA Tour.
"Every player is different, of course, and the motivation may be completely different, too," said Trenton. "Someone may have been using the same clubs for six years and is basically happy with them but feels it's time for an overhaul. Or someone may have been using a new set for six weeks and doesn't like them. Some are just testing the waters.
"We'll go through that thought process, plus what your current handicap is, how often you play, and are you really looking to get better?
"We then have you hit a club in the Callaway line closest to what you have, and see where those numbers fall in comparison to your clubs. After that we start zeroing in on specific models, with different shafts and so on."
The numbers are well-crunched after each set of swings. The entire process takes about an hour to an hour and a half, costs $100 a session, with $50 back with a purchase of clubs. The sessions have become a popular gift item, said Trenton, particularly around Christmas time and Father's Day.
I was pretty much swinging like a rusty gate, but Matt told me what the numbers meant and all did not seem hopeless. With a fairly low back spin rpm, however, I needed something to give me a little boost there.
If heavy on the science of the swing, there's still an art to a fitting. "We're not out to sell clubs that wind up sitting in your bag all day long," said Trenton. "So a player has to be satisfied in two other key ways–does the club feel and sound good, and does it look good?"
There was no question that the clubs that wound up on my specifications form looked very good indeed–the RAZR Hawk Driver, three wood and five wood, and the RAZR XF three and four hybrids and five through sand wedge irons.
The RAZR XF line was introduced only in mid-September, aimed squarely at a mid-handicapper like me.
Heading back north from the Virginia adventure the only remaining problem seemed to be waiting patiently for UPS to deliver the goods. But some early snow in Vermont produced more waiting–to escape the creeping chill.
My first time hitting the clubs outside of Golfdom is going to be on the ground in Scottsdale, at the Monument Course at Troon North on Tuesday. This is a tough assignment for a new set of clubs. But these are, after all, Golf Road Warrior clubs, with the additional TNP specification–take no prisoners.
Next: "Loomings"