[Oct. 24, 2011] You learn something every day, but in about 48 hours I learned about giant pumpkins, the Archimedes Screw, the Propeller Brewing Company, Cape Breton golf and meat darts.

All this because 'tis the season for pumpkin ales, which I suspect are now outselling Oktoberfest beers as far as fall seasonals go. I was going to bypass them this year but as I was just on a whirlwind trip to Cape Breton, where the fall colors were still vibrant, it's only a week from Halloween and a Propeller Pumpkin Ale came to hand–so be it.
This isn't my first acquaintance with the Propeller Brewing Company, as my book group buddy, Mary Lou Treat, brought me a six-pack of the Propeller IPA after her last visit to her Nova Scotia summer home.
And it was a treat. The less assertive hop character might have put this more in line with an English IPA than a west coast U.S. IPA, but it does come on strong at 6.5% ABV. And in any case, there are plenty of hops to keep all but the most rabid satisfied.
So I thought I was lucky then. But then the offer came to visit Nova Scotia, specifically Cape Breton, and visit it in style, aboard a privately chartered eight-seater Citation Sovereign jet. The point of the trip wasn't to drink Propeller Pumpkin Ale–except as a further incidental exhibit of Nova Scotian talents. The point was to visit and play at the new Cabot Links golf course in Inverness, as well as a classic Cape Breton course, Highland Links.
And this we did–we being a group of eight golf travel writers, editors and publishers–taking off from Teterboro Airport in New Jersey and landing in Port Hawkesbury, where we boarded a comfortable bus well-equipped with beers from Nova Scotian micros (Propeller and Garrison) as well home-baked cookies and scones courtesy of Katherine MacDonald's mom. (Katherine is the director of marketing for Golf Cape Breton.)
The golf I'll go into in greater detail in another venue. But briefly, there's going to be plenty to celebrate in terms of golf up this way, both in the full scale opening of Cabot Links in early July, and in the continuing work at Highland Links, not to mention the other four courses that make up the Golf Cape Breton association.
Highland Links was our first stop, a more than 70-year-old Stanley Thompson design that makes full use of the bold contours and backdrops of its locale within the Cape Breton Highlands National Park. The course has been tinkered with over the years but is in the throes of a restoration.
Playing partner Vic Williams and I tried an Alexander Keith's IPA out on the course. It had no bold contours; it was like any pale lagerish Canadian ale, with no hop character to speak of at all.
We had better luck that evening at the Castle Rock Inn in Ingonish Ferry where we stayed, and where we had a traditional Cape Breton lobster feed, which involves tossing lobsters onto a table covered in newspapers, the heck with the plates, and then digging in atavistically.
We had a choice to wash down the lobster (and a killer chowder) with Keith's Red Amber Ale, a Clancy's Amber Ale (from Moosehead), and a Rickard's Dark (made by Molson). As a passable porter the Rickard's was actually the most interesting of the bunch, save for the Propeller.
Okay, so, John Patch did not invent the Archimedes Screw. (Nor did Mrs. Archimedes.) The term is a colloquialism for a marine screw propeller, as Archimedes used a rotating screw as a method of lifting water for irrigation. The principle was turned toward shipping in the early 1800's, and one of the first demonstrations came in 1833 with an invention by Patch, a Yarmouth sea captain.
But the SS Archimedes launched as the first steam-driven screw propeller vessel (with a design by Francis Pettit Smith) in England in 1835, and any credit Patch was due was already evaporating. He was never able to patent his design, and he eventually died in poverty in Yarmouth.
John Allen ran across the Patch history when seeking a name for the microbrewery he was starting. Since Allen was a props man himself in the TV and film industry, it all seemed to fit, and the Propeller Brewing Company took off in Halifax in 1997.
PBC has a few seasonals and seven year-round beers. "We're big on keeping it classic and represent the beers to style the best way we can," said sales and marketing director Andrew Cooper.
The Pumpkin Ale first appeared 2004. "It was a logical fall seasonal," said Cooper. "It's become legendary in Halifax. We do send some across Canada, but it flies off the shelves as fast as it can be stocked. It's a good representation of the style, but quite accessible, not too over the top."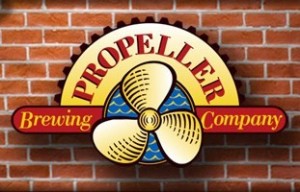 It's an apt assessment–though there are the usual pumpkin pie spices at play, the beer is skewed more toward ale than dessert, with a nice hop finish.
Maybe the pumpkins have something to do with it. The brewery uses the world's largest pumpkin variety, Dill's Atlantic Giant.
Seems the late Howard Dill, a farmer from Windsor, Nova Scotia, was obsessed with growing giant pumpkins, to the point of endless experimentation with genetic crossbreeding. He was successful beyond words, and was able to trademark his seed varieties–which have spawned giant pumpkin competitions worldwide ever since.
For the record, the current record is a 1818.5 pound behemoth grown by Jim and Kelsey Bryson of Ormstown, Quebec. Or rather, was, since the pumpkin was then shipped off to the New York Botanical Gardens where master pumpkin carver Ray Villafane turned it into a aptly gruesome part of this year's Haunted Pumpkin Garden. Here's a video of Ray at work on the Bryson's great pumpkin:
The Dill farm and Howard Dill Enterprises, now run by his son and daughter, is a major tourist stop in Nova Scotia. The Propeller Brewing Company is good for tours, too, and heading there is not a bad idea, since the beers are not available in the U.S. unless a friend transports some south.
Once in Halifax, it's only about a three and a half hour drive to Cape Breton. And now that Cabot Links is built and set to officially open July 1, people will come.
They're coming already, of course–Cape Breton was named the Best Island Destination in the continental U.S. and Canada in a 2011 Travel & Leisure poll, and it wasn't hard to see why as we roamed over the Cabot Trail on our way to the golf course. The 298 kilometer (185 mile) roadway loops over the northern tip of the island, and the consistently scenic splendor backs up the current marketing slogans, "There's no wrong turn," or "Where the mountains meet the sea."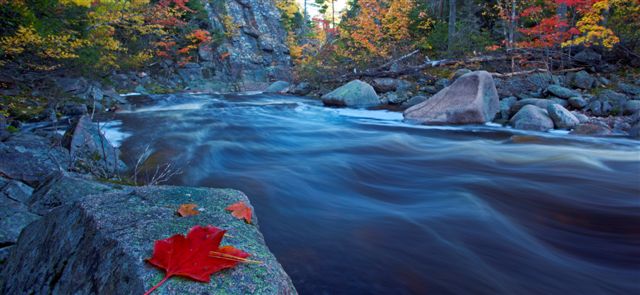 Cabot Links is in Inverness, and the course wends from the town to the sea in classic links golf style. Ten holes opened for play this July, and we were privileged to be the first journalists to sample the full 18, if with still fairly shaggy greens on the newer holes. So tireless tweeter Stephanie Wei was fully justified in claiming the women's course record when she shot a 79 on our second day of play on this coastal joy.
The course is designed by Ron Whitman, surely his masterwork to date. Whitman was involved pretty much from the beginning with managing partner Ben Cowan-Dewar–who eventually enticed Mike Keiser into becoming involved. When Keiser brought his Bandon Dunes playbook along, success was virtually assured, although it's been a long road since Cowan-Dewer and Whitman first walked the land in 2005 and began acquiring 13 separate land parcels.
Like the courses at Bandon, Cabot Links will be walking only, but a mesmerizing stroll it is. It broke my heart to drop out of the second round due a back condition which has been bedeviling me for a few months, but it was pleasure enough just to be on the grounds, so attractive is the pull of sea and links land here. And heading back to the airport for our flight home a reprise of the Propeller Pumpkin Ale was succor at least.
Meat darts? About what it sounds like, according to Katherine. For a $5 or $10 entry fee at the legion hall or local bar on meat dart nights, players can compete for prizes that range from lowly bologna to more desirable moose steaks or loin of veal.
You can't do everything in 48 hours, so no one took home any meaty prizes. But having seen Cabot Links once, there's little choice in wanting to return as soon as possible. Next time, meat darts and more Propeller beer for sure.
Name: Propeller Pumpkin Ale
Brewer: Propeller Brewing Co. (John Allen Brewing Company Ltd.)
Style: Pumpkin Ale
ABV: 5%
Availability: You might find some through October, mainly in Nova Scotia.
For More Information: www.drinkpropeller.ca