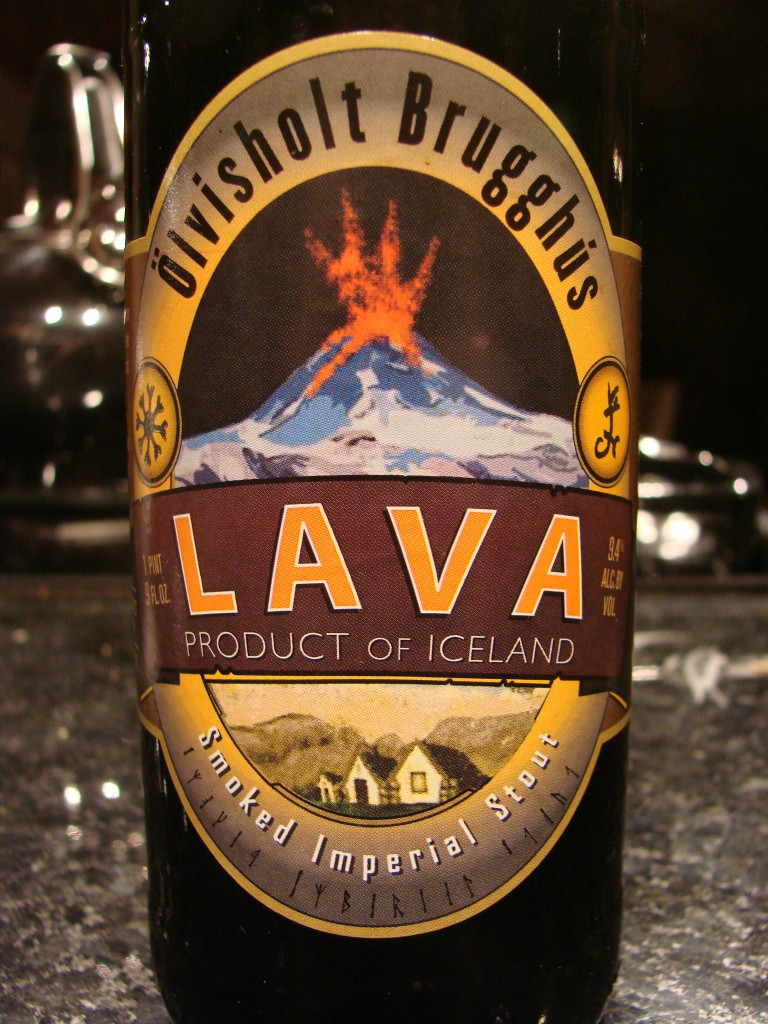 Thursday, November 8 [2012], is the Second Annual International Stout Day and November 15 is the Second Annual Coast-to-Coast Toast day. Lava is a beer that will serve admirably for both occasions.
Actually, it would serve admirably for almost any occasion I can think of. It's a marvelous bottle of beer. An international stout it is, brewed by Ölvisholt Brugghús, a microbrewery founded in 2007 on a former dairy farm in the rural southwest of Iceland.
Out the brewhouse door the active volcano Hekla is in sight, and the bottle label suggests the view when Hekla blows her top.
The beer is potent, but more subtly dramatic, stealthy rather than explosive, brewed with seven different malts (including some wheat). It pours out jet black with a thin, toasty brown head.
A variety of aromas arise from a bed of rich malt—dark fruits, brown licorice, a trace of birch smokiness and some alcoholic vapors. The smoked flavor is immediately evident and intensifies as the beer warms, but it's never the whole story. The mouthfeel is thick, velvety, coating. My first impression was that the beer was a bit too sweet, but then a rush—call it a flow—of complexity ensues, a tannic, lightly puckering bitter chocolate finish. It's a rush, but don't rush through the beer. It's one to engage with and savor.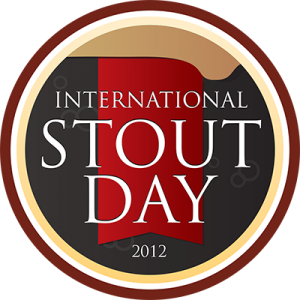 It's not a requirement to drink an international stout on International Stout Day. There is no requirement at all. And who really needs an excuse to drink stout? No one, but west coast beer enthusiast and writer Erin Peters, otherwise known as The Beer Goddess, felt that stout deserved its own day and she'll get no argument from me.
Promoted aggressively through the social media, there will a variety of real-life events around the world to coincide with chatter on Twitter (#StoutDay) for those observing at home. Check the International Stout Day website for details.
The Second Annual Coast-to-Coast Toast day (#C2CT2) is a somewhat more specific celebration of Belgian brewing culture organized by Wendy Littlefield and Don Feinberg, otherwise known as importers Vanberg & DeWulf. The firm began on November 15 back in 1982, and that's worth a toast. (It's also King's Day in Belgium.) Other than Michael Jackson, I can't think of anybody who has done more to stoke appreciation of Belgian beer in the U.S. than Wendy and Don. (An earlier post on Ommegang Abbey Ale notes some of the couple's efforts.)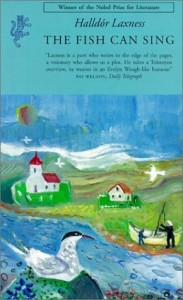 Vanberg & DeWulf imports Lava, and while the C2CT2 events mostly involve Belgian beers, the company has slapped the title of "Honorary Belgian Beers" on those portfolio offerings brewed elsewhere. Well, why not?
Check the Vanberg & DeWulf website for C2CT2 details and concurrent events planned, or just for the heck of it–the site is almost as lush as Lava. On the Lava page, for example, there are food pairings and even book recommendations to go along with the beer.
Naturally they mention Iceland's sole Nobel Laureate for Literature, Halldór Laxness, who won the prize in 1955. I have copies of two Laxness novels on my shelves, The Fish Can Sing and Independent People, spurred by my own trip to Iceland years ago.
My visit pre-dated Lava the beer, though I certainly became acquainted with Lava the rock while playing golf in Iceland (Have You Driven a Fjord Lately?) I recall downing a goodly amount of Viking Beer at the time, as much as such things can be recalled. Nice to know, should I ever have the privilege to return, that there are Ölvisholt alternatives awaiting.
Name: Lava Smoked Imperial Stout
Brewer: Ölvisholt Brugghús, Iceland
Style: Smoked Imperial Stout
ABV: 9.4%
Availability: 40 states
For More Information: www.brugghus.is/english/ or http://belgianexperts.com/