The U.S. reps for Warsteiner beer recently contacted me, undoubtedly because of my stature as the world's greatest golf and beer writer. Would I like to offer readers a giveaway, spotlighting the brewery's sponsorship connections with the European PGA Tour?
Why not?, I said, especially if you're willing to send along some beer for review. And so they were. This is the review. For the giveaway, click here.
It's often a whack upside the head, when drinking lagers like these two beers, just how ale-centric my beer world has become. And I suspect I'm not alone. Since ales, particularly a hoppy flood of IPAs, are brewed far more often than lagers in the current craft brew universe, pouring an old-fashioned German pilsner is a bit of a palate shock. In a good way. A little like going home, because I grew up drinking lagers, not ales, albeit most not deserving of the pilsner name.
Warsteiner Premium Verum is, a classically simple recipe of pilsner malt, Hallertau hops and a Bavarian lager yeast, with extra soft watery additions from a spring in the nearby Arnsberg Forest.
The result is a crystal clear straw-colored brew giving off lightly floral and herbal aromas (my wife detected a note of clove), a touch grassy, and delivering all of the same in the flavor. It's lightly sweet and grainy, fairly aggressively carbonated, and satisfyingly bitter. The impression is what one would expect from a premium German pilsner—light, refreshing, crisp and suitably dry. Not a beer to rock your world perhaps, but certainly one that might call for another round.
And certainly, as it was for me, a timely and welcome change from the ale train I was on, a wakeup call for summer.
Speaking of trains, the accompanying photo of the brewery and its own railway system shows that Warsteiner isn't kidding around. It's hardly a craft brewery, but one of Germany's largest beer producers and easily the largest employer in Warstein, located in North Rhine-Westphalia (well east of Cologne and Düsseldorf).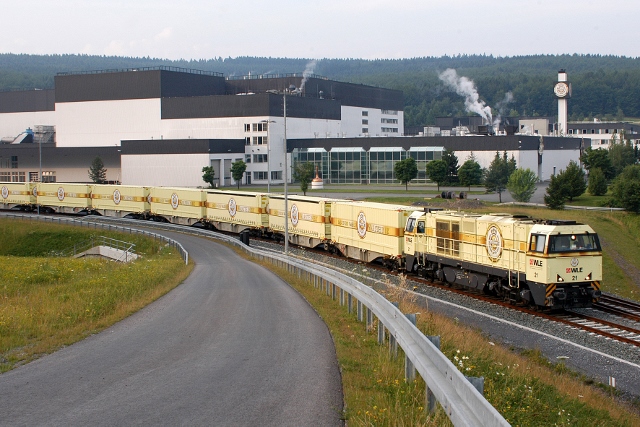 It sells its beers in 60 countries on five continents, and its very ubiquity probably works against it in beer geek circles. Yet it has the distinction of still being independent, not swallowed up in the AB-InBev or SABMiller maws. Actually, it has acquired other breweries in recent years, including a holding in König Ludwig Schlossbrauerei, and importing the König Ludwig Hell and Dunkel Weissbiers into the U.S.

The brewery was founded in 1753 by a farmer, Antonius Cramer, and is still managed by a ninth generation of the family today. Catharina Cramer is the CEO, the first female family member in the position.
More than 100,000 people visit the brewery each year to wander through the Warsteiner World visitors center before lining up for some tastings. The brewery also makes a non-alcohol pilsner, various Radlers (half beer, half fruit juice or flavored soda), and lately an extension of that impulse to beer-herb and beer-cola mixtures.
None of these make it to the U.S., and I'm tempted to say luckily. But the brewery also produces, for the U.S. only, a seasonal 5.9% ABV Oktoberfest and that season begins shorty, extending from July through October.
The other year-round beer available here is the Premium Dunkel, a very nice little beer indeed, also a 4.8% ABV brew, mahogany in color due to the darker malts used. The underpinnings of the beer are otherwise similar to the pilsner and the brewery promotional materials even call the beer a dark pilsner.
We'd simply call it a Dunkel (or "dark") Lager, a style that tends to be slightly darker than a Vienna Lager, but less full-bodied than a Bock.
And so it is, with caramel in the nose, cereal grain, hints of raisin. The beer is sweet but refreshing, with an almost sour pucker grace note in the finish. The mouthfeel is moderate, the flavor quite grainy, with a fascinating suggestion of roast, like slightly burnt popcorn. It added some pleasant intrigue to an otherwise fairly straightforward but stalwart Dunkel.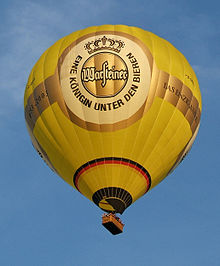 Name: Premium Verum
Style: Pilsner
Name: Premium Dunkel
Style: Dunkel Lager
ABV: Both at 4.8%
Brewer: Warsteiner Brewery, Warstein, Germany
Availability: Both year-round and nationwide
For More Information: www.warsteiner-usa.com