It's probably not likely that Sunday's winner of the Claret Jug will fill it with Belhaven's Scottish Ale and pass it around. But he could do a lot worse. And it would certainly be apt.
The village of Dunbar is about a half-hour's drive from Muirfield, and is the home of Belhaven Brewery, which has been pumping out the beer since 1719.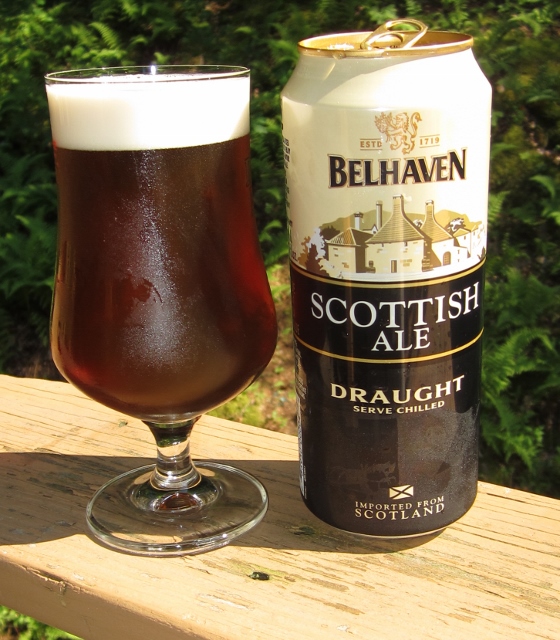 If not the brewery's flagship beer (that would be the ubiquitous 3.2% ABV Belhaven Best), the Scottish Ale is the warhorse, having been brewed longer than any beer in the portfolio, and there are quite a few. (See my earlier post on Belhaven Scottish Stout for more on the brewery and its history.)
Scottish Ale is actually a beer style, amber brews that emphasize malt over hops, ranging in intensity and alcoholic strength—from very low ABVs (2.5%) called Scottish Light, to Scottish Heavy (still pretty light at 3.2 to 3.9%), and upwards of 5% for Scottish Export. The categories were also once (and still occasionally) differentiated by shilling prices—Light at 60/-, Heavy at 70/- and Export at 80/-. When Scottish ales (small a) head to higher ABVs (from 6.5% to 10% or so), they're often referred to as Scotch Ales, or Wee Heavys.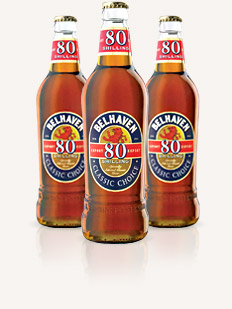 Belhaven also makes a Wee Heavy available in the U.S. and, not to confuse the issue unduly, a 3.9% 80 Shilling Ale, though that's not on U.S. shelves.
The Scottish Ale is, at 5.2% ABV here in the U.S. A 3.9% lighter version is available back home, though I confess I can't recall ever running into it over there.
The 14.9-ounce four-pack cans I picked up today came with fixed nitrogen widgets inside, to approximate the draft experience. The result is impressive, a dangerously drinkable brew with a creamy and velvety mouthfeel.
True to style, the Scottish Ale is toasty brown in appearance, with a nutty, toffee nose; I can't detect any hops in the aroma. The flavor has a woody, chewy malt quality, sweet but never overly so, in truth a bit thinner than the nose suggests (and practically landing the beer in the Brown Ale category as far as I can determine). A sneaky and well-timed balancing bite from the light English hopping (just enough, apparently) wraps up this nice little tipple thoughtfully.
Aside from its propinquity to Muirfield, Belhaven is certainly mindful of the Scottish game. The brewery makes a St. Andrews Ale, sadly no longer available in the U.S., but readily available in Fife, of course. The company also contract brews Jigger Ale for the Kohler company, which runs the Old Course Hotel in St. Andrews and also serves it at the company's American Club resort in Kohler, Wisconsin.
The brewery is cheek by jowl with the Dunbar Golf Club, which my TAP colleague Jeff Neuman has recently and skillfully pointed out here is pure delight, a links track not to missed by visitors to East Lothian.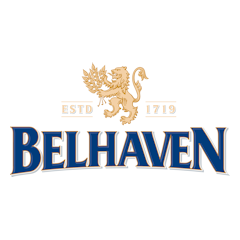 Lots to drink to, and this is the right beer for it.
Name: Scottish Ale
Brewer: Belhaven Brewery, Dunbar, Scotland
Style: Scottish ale
ABV: 5.2%
Availability: 38 states nationwide
For More Information: www.Belhaven.co.uk
Related post: TAP Beer of the Week: Scottish Stout