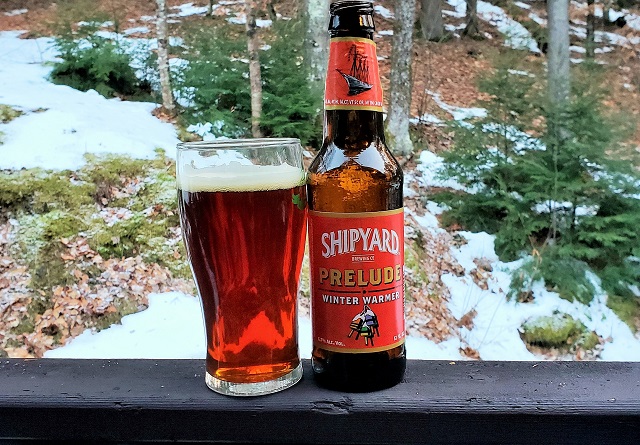 In the Commonwealth, Boxing Day is celebrated the day after Christmas. Except the old holiday in more modern dress has been transformed into a bank holiday, so when it falls on a Saturday it's actually observed the next Monday.
Here in the U.S. it seems like the day after Christmas is best spent recovering on the couch, reading instruction manuals.
Still and all, an English-style brew seemed in order, in lieu of anything on hand actually from England. But Alan Pugsley is from England. He's one of the original partners of the Shipyard Brewing Company, established in 1994 in Portland, Maine, by Fred Forsley.
Pugsley was already in the U.S., having come over to help David Geary when he was starting the D. L. Geary Brewing Company, the first new brewery in Maine since Prohibition, and one of the earliest microbreweries in the country.
Shipyard grew out of the Federal Jack's Brew Pub, with growth the key word. Its trajectory was so steep that in 1995 that Miller Brewing bought into the company. Then sales began to slip. Forsley and Pugsley did a neat reversal and in 2000 bought back full ownership.
Shipyard eventually became the largest brewery in Maine and held the top spot for many a year, until last year, when Allagash, also in Portland, produced 100,000 barrels to Shipyard's 74,000.
Pugsley has been making English-style ales pretty much right along, and continues helping other breweries get started through his consulting business, Pugsley's Brewing Projects International.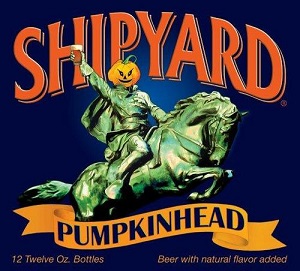 Shipyard's success was built on such English-style ales as Export, Old Thumper, Blue Fin Stout. Though one of its best-known and best-selling beers was and is Pumpkinhead, with its headless horseman inspired label art, and its mild pumpkin pie spicing.
The Prelude gives an impression of spicing, but that comes strictly from pale ale, crystal and chocolate malts. The hopping is largely British—Fuggles and East Kent Goldings, with some Cascade and Tettnang.
The beer is a reddish amber, with a zippy head and a malt-accented, toffee and hazelnut nose. The palate follows suit, but is only lightly malty, with a real zing from the carbonation and a sharp afterbite that turns a bit tannic and puckering. It's a nice balancing act, going from sweet to exceedingly dry, and at 6.7 ABV a not-over-the-top winter warmer. A good show.
It might be worth asking what the Prelude might be a prelude to at this point, with winter already here, and Christmas just past. Well, 2021 still beckons, and rarely has a year been more eagerly awaited, if only to put the old one behind. This couldn't hurt.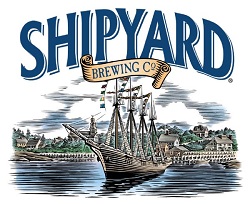 Name: Prelude
Brewer: Shipyard Brewing Company, Portland, Maine
Style: Winter Warmer
ABV: 6.7%
Availability: Seasonal, more or less nationally
For More Information: www.shipyard.com
[December 26, 2020]
< 12 Beers of Christmas 8: Straffe Hendrik Xmas Blend
12 Beers of Christmas 10: Pipeworks Rudolph vs. Unicorn >