It was back to the Range Restaurant at Brasada Ranch for the second round of Bend craft beers, after the first round of golf at the resort's Brasada Canyons course. This is the only track on the current Golf Road Warriors trip we're playing twice, so more on that to come.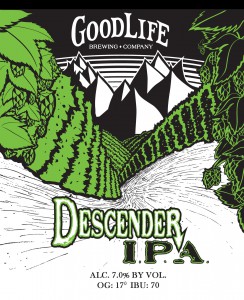 We also gave the Range menu a more thorough vetting, and all was well, particularly with the GoodLife Descender IPA, which I was happy to run into again. The beer wasn't a complete stranger; before leaving Vermont I found a couple of Bend beers on local shelves–from GoodLife and 10 Barrel Brewing.
Naturally, I tried them. What better warm-up for a trip to their home base?
The GoodLife Brewing Company was established in 2011, about the same time Brasada Ranch re-emerged with a new owner and a new destination resort focus (it was established in 2008 as a more private, real estate-oriented project). Both companies seize on the Bend area's well-earned reputation for active outdoor living.
As befits a ranch, Brasada is particularly heavy on the equestrian opportunities, with trail-riding tours and lessons. But aside from the golf course, the resort is replete with activities geared toward families. Four pools with a lazy river meander, water slide and waterfall grotto might be enough for some, but the 17,000-square foot Athletic Center can provide much more.
There are hiking and biking trails on site and fly-fishing ponds, but an adventure counselor is also available to arrange offsite endeavors like whitewater rafting or the appealing-sounding Brews and View Canoe Tour—paddling on Cascade Lakes, with timeouts on shore to sample some craft beers. (In this case, appropriately enough, from Redmond's Cascade Lakes Brewing Company.)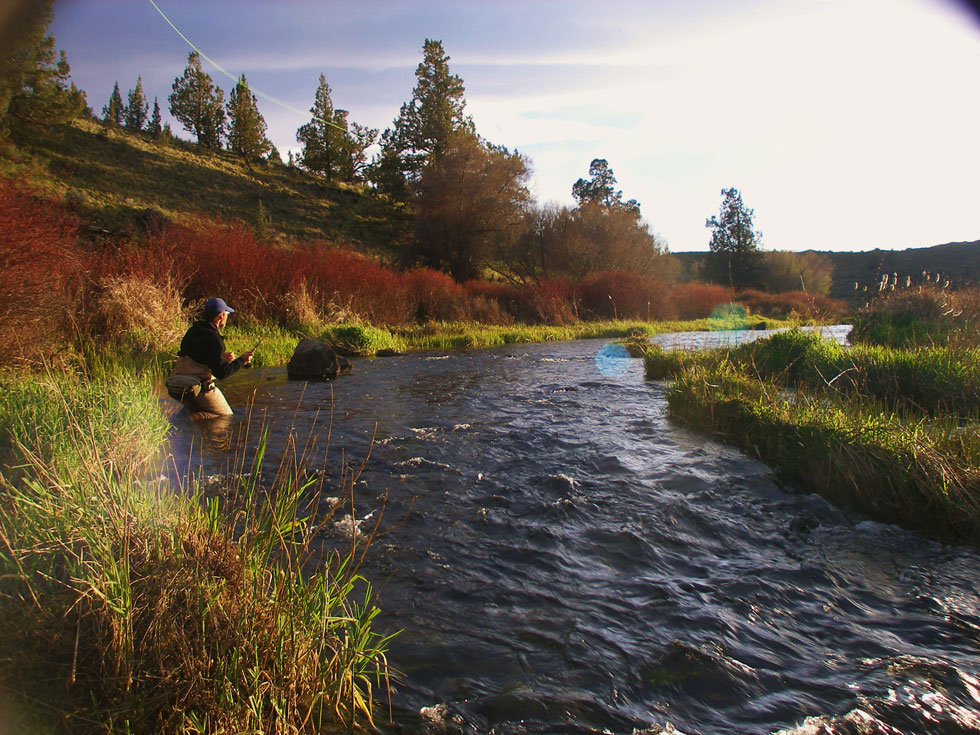 Since it's on the sunny side of the Cascade Mountains, in full and glorious view of the snow-capped peaks, all of the varied dining options at Brasada have alfresco opportunities, and great fire pits for postprandial drinks, desserts or s'mores (with house-made marshmallows). All this and luxury accommodations as well.
It's the good life, all right, and the brewing company had that very notion in mind when it named itself. Several of its beers are named after skiing notions—like the exhilaration of descending from a mountain run. (Others, it could be argued, are named after various stages of unconsciousness—Pass Stout, or Comatose Imperial IPA.)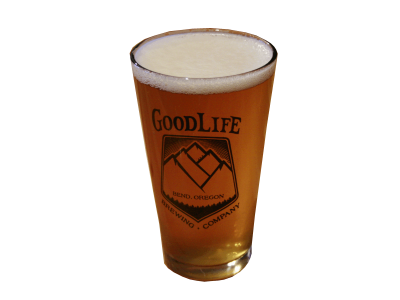 GoodLife recently became the first Bend-area brewery to consciously can some of its beers, in this case the Sweet As Pacific Ale and the Descender IPA. The latter jams five different malts into the mix, as well as five hop varieties (Centennial, Chinook, Cascade, Galaxy, Warrior). And while there's plenty of hop aroma and flavor to the 7.0% ABV Descender, the IBUs are kept at a reasonable 70, so the bitterness isn't overboard.
This is done using late-in-the-boil hop additions, a technique called hop bursting. Yet the end result is less a hop bomb than a hop infusion, a somewhat orangery IPA with an orangery citric nose, a pleasingly sweet and fruity flavor with a nectar-like body and a hearty but not stinging slap on the back at the finish. It goes down mighty easy for a seven-percenter. If I put it up against Boneyard's RPM IPA I'd say RPM is a more aggressive and dramatic brew, the Descender a more well-rounded and balanced beer.
It also seemed to know its way around a variety of The Ranch appetizers (including a roasted garlic hummus and the crispy pork belly lettuce wraps), and went well with my Crab Louis, which locals Justin Yax and his wife, Kristen, recommended. This was a serving of Dungeness crab on butter leaf lettuce, and as far as the good life goes, they hadn't steered me wrong.