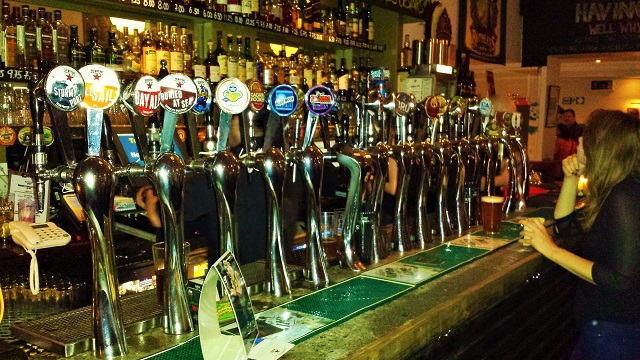 It would vaguely sacrilegious to travel to Ireland and not have some of the black stuff—Guinness, or Murphy's or even Beamish stout. But the sad fact is that none of these are purely Irish products anymore. Guinness is owned by the British multinational beverage company Diageo, while both Murphy's and Beamish are owned by the Dutch—Heinekin International.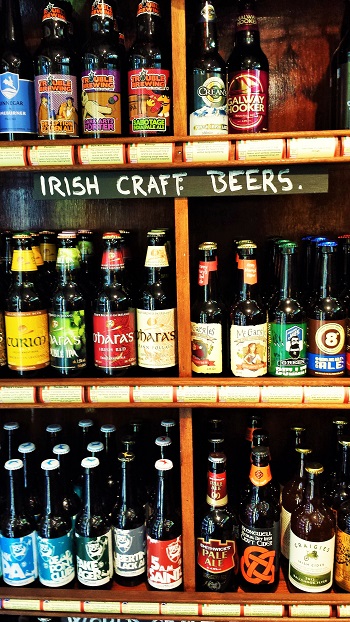 They still taste pretty good after a round of golf. But the real innovative action is in a growing craft beer scene. If not yet as intense in Ireland as in the U.S., it is nonetheless giving the beer curious more alternatives, if they're willing to look for them.
I volunteered my first night in the Dublin suburb of Malahide, and was pleased to find a teeming pub and package store, Gibney's. Before being overtaken by jet lag I was downing a Scraggy Bay IPA from Kinnegar Brewing of County Donegal, and staring at a bounteous shelf of craft beers.
In Dublin itself I tracked down two pubs (and there are others) that carried nary a Guinness but a plethora of craft beers—Against the Grain on Wexford Street and The Brew Dock on Amiens Street. Both are owned by the independent Galway Bay Brewery but stock plenty of other regional and international beers.
As I worked my way through several Irish tap selections—Dark Arts Porter from Trouble Brewing, Of Foam and Fury by Galway Bay, Galway Hooker's Irish Pale Ale—I got to talking to one local at The Brew Dock who was having his favorite craft alternative: Sierra Nevada Pale Ale. Talk about exotic!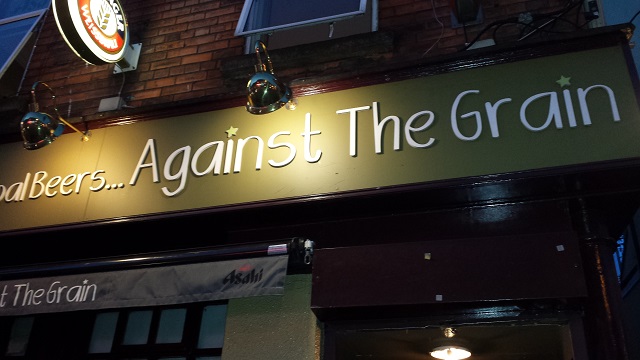 Those eager to hunt beers as well as birdies in Ireland will find the internet sites http://beerireland.ie and www.beoir.org good starting points. Sláinte!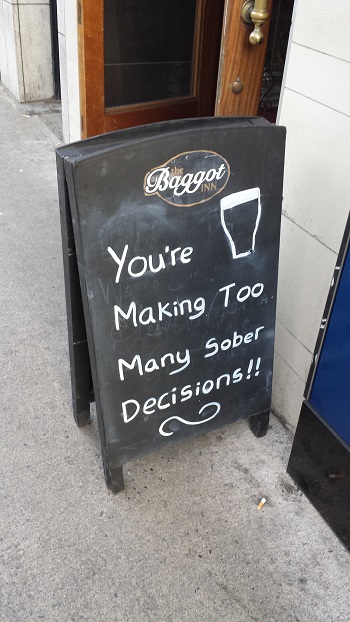 Related post: Going Beyond Guinness in Ireland (video)