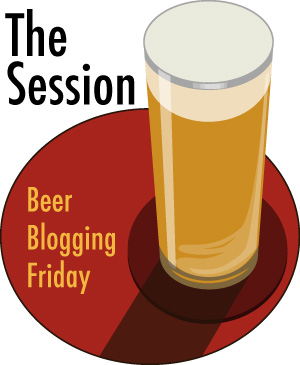 [Apr. 7, 2017]–The Session is a monthly effort where beer writers around the interwebs respond to a topic question each first Friday. This is the 122nd installment, so it's been going on for quite a while. Christopher Barnes, this month's inquisitor, posed two questions, one for North Americans, "What place do imported beers (traditional European) have in a craft beer market?" while the rest of the world was consigned to wonder, "How are American beers (imported into YOUR country) viewed? What is their place in your market?"
Ironic, perhaps, that a question about imports comes to us on what is being called National Beer Day (which is—I tell my friends who alert me to the fact—every day around here). Nonetheless, the collective answers can be found at Christopher's blog, I Think About Beer.
My quick answer is that imported beers serve as respites and reminders. Respite from the relentless experimentation in American craft brewing—not to mention the formidable tide of juicy, cloudy double IPAs—and a reminder of what so many American craft breweries took as inspiration and models in the first place.
Barnes is openly prejudicial, since he makes his living from imported beers. I went down the statistical rabbit hole briefly but found it difficult to breathe among the evidence that healthy sales of imports these days comes mainly from Mexican bellywash and Stella Artois. So I come at the question more as a fan with a long view, and mainly anecdotally.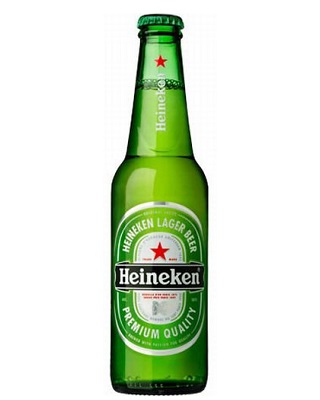 Meaning it doesn't take great analysis to realize that imports, once a vital part of one's earnest imbibing portfolio, have faded—in numbers, to be sure, if not in importance. There are simply too many new and interesting U.S. beers circling these days that, once plunked in front of a bounteous store beer cooler, I simply find the urge to reach for an import diminished. After all, I actually like the relentless experimentation in American craft brewing, and I'm quite fond of juicy, double IPAs (if still working on the cloudy part).
In the graph of my beer life, it looks like quite a change. I remember when Heineken was king, when those green bottles were about all one could hope for in terms of something other than the usual American Megabrau. Yes, I'm that old. Finding a Heineken dark beer on a store shelf was like unearthing gold (even if that beer was also in a green bottle and tasted exactly like regular Heineken).
Gradually the number of imports available widened, and in my youth the Fourth of July was a great occasion for beer drinking, but imported beer drinking—Anchor Brewing and Sierra Nevada were still aborning then. There were lots of German lagers, most in green bottles, and the wee touch of oxidation that sometimes accompanied them came to seem stylistic.
Like many beer fans of a certain age the craft beer phenomenon emerged hand-in-hand with a greater appreciation for what was going on in other countries, particularly Belgium, and for me this was pretty much thanks to Michael Jackson. The first time I ever heard that there was such a thing as a Belgian Trappist ale was in Jackson's writings, and I immediately set my sights on finding one. The first was Chimay, and the rest is history. Like many, I became a Belgian beer nut, and I've never lost my taste for them.
I don't seem to buy them as often as I used to, though. For one thing, they're usually pretty damn expensive. And there are now a multitude of U.S. counterparts on hand (even a U.S. Trappist brewery in Massachusetts!) Granted, the counterparts are themselves becoming so damn expensive they may send me back to the original models.
But I do still return to the source from time to time anyway. When IPA palate fatigue sets in, my mind begins to crave a well-made German lager, and when it's sluicing down my throat I wonder why I stayed away so long? Or when some funky new craft beer sour seems wide of the mark, why not uncork that bottle of Chimay Bleu that has been aging in the cellar, or crack open another Rodenbach?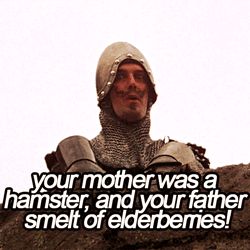 I was pleasantly surprised to find a six-pack of Rodenbach in a beer store recently. When did that happen? And apparently something called Fruitage is coming any minute now from Rodenbach, in cans, a 4.2% ABV blend of old and young beer further aged on cherries and elderberries.
What was I saying about relentless experimentation?
Related posts: The Session posts