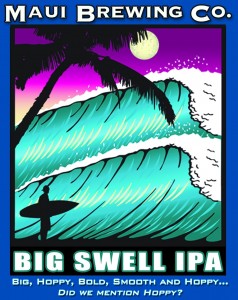 I suppose it's as good a time as any to talk about the Kona Brewing Company. Somewhere along the line I overruled my better judgment and had a Longboard Lager. I pretty much got what I expected— a bellywash lawnmower beer with little character beyond a disagreeable vegetal note.
I grant you, I was prejudiced going in, since I know Kona is part of the Craft Brew Alliance, which includes Widmer Brothers Brewing, Redhook Ale Brewery, and the gluten-free Omission Beer. And that A-B InBev owns 32% of CBA, mainly in a distribution deal.
Not everyone knows this, however, and there's no way to really figure it out by looking at the packaging of the bottles, cans or six-packs. And it's this lack of information that has been driving the recent "craft versus crafty" debate in the beer world.
The big boys claim that there should be no need to know—that it's what's in the glass that counts. I can sympathize with this to a point; just because the King of Beers producer is involved doesn't mean these breweries necessarily churn out lousy beer. The last time I had a Widmer Hefeweizen it was pretty tasty. Same with a Blackhook Porter from Redhook.
But that time was actually quite a while ago, probably while stuck in an airport. Because I choose not to throw my money A-B's way.
And that's the craft brewers' contention—that the conglomerates are being crafty by not divulging information to consumers that will allow them to make such an informed choice. So we have Shock Top from A-B InBev or Blue Moon and Third Shift from SABMiller, and you'd never know it to look at the labels.
Kona did start on the Big Island and still has a brewery there. But a look at the Longboard Lager label doesn't indicate at which of four locations—Hawaii, Oregon, Washington or New Hampshire—the beer is actually being brewed at.
And one source tells me that even many drinking Kona beer in Hawaii are actually imbibing suds made on the mainland and transported here.
Does it even matter? Maui Brewing Co. owner Garrett Marrero thinks so, as does Thomas Kerns of the Big Island Brewhaus, also serving as president of the Hawaiian Craft Brewers Guild. Both are working with the state legislature on a bill that would require labeling indicating the origin of a beer's brewing and packaging.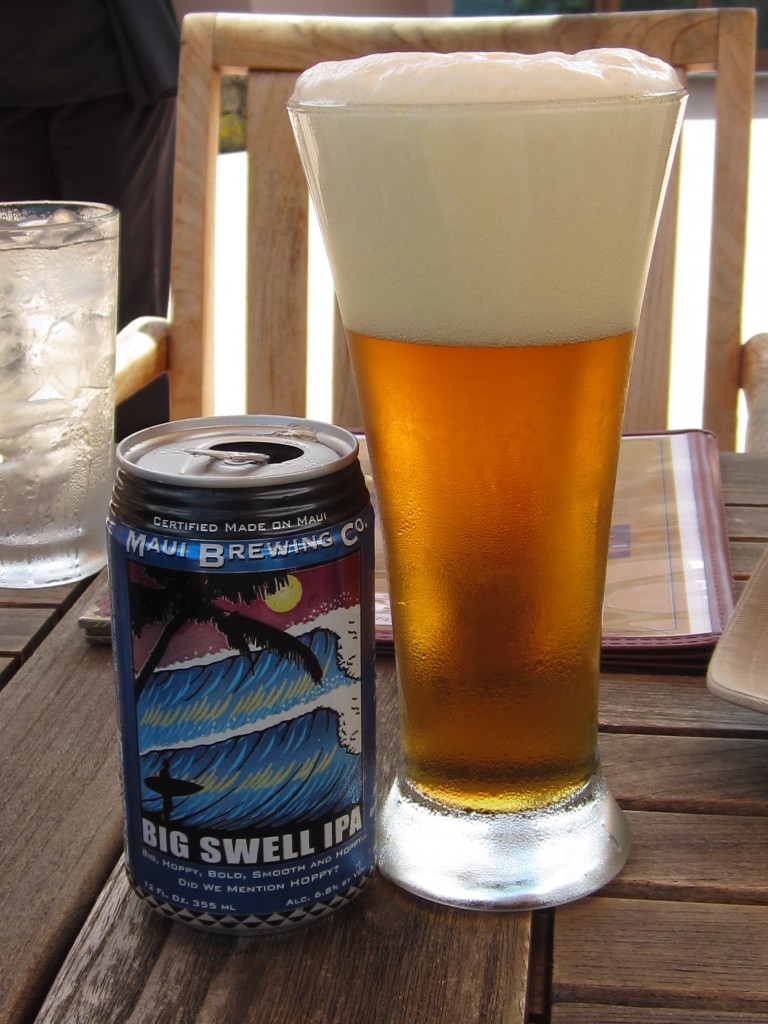 I think so, too. So when in Maui, I'll stick to the Maui Brewing Co. beers, all brewed right on the island.
Having had all of the regular line of MBC's canned beers, I have to say Big Swell is my favorite, although the 6.8% ABV is a little daunting. Have a couple of these with lunch and it's time for a nap. That might not be so bad for the general visitor to Maui, but a Golf Road Warrior is always on the go, and it's better if the going isn't too blurry.
The beer is alluringly drinkable, however. It has a citrus and tropical fruit nose thanks to a wild mixture of hops–Columbus, Chinook, Centennial, Citra, Simcoe and the Falconer's Flight blend.
And yet with a strong malt bill the overall impression leans more toward a sweet and filling body rather than a highly bitter west coast or northwest hop bomb.
This may raise the old question of whether Hawaii is actually west coast or not. As I understand it, it's not considered so in general parlance, west coast referring to California, Oregon and Washington. But in official geographic circles, Hawaii and Alaska are considered West Coast, Pacific Coast or Pacific Region.
In any case, on the east coast there is no Big Swell beer, and that's why we drink it here.
Name: Big Swell IPA
Brewer: Maui Brewing Company, Hawaii
Style: IPA
ABV: 6.8%
Availability: Year-round, nine western states and Virginia and Maryland
For More Information: www.mauibrewingco.com
Previous: Maui's Mr. Blue
Next: McCallen on the Rocks