Let's start with a quiz—namely, what the heck is this a photo of?: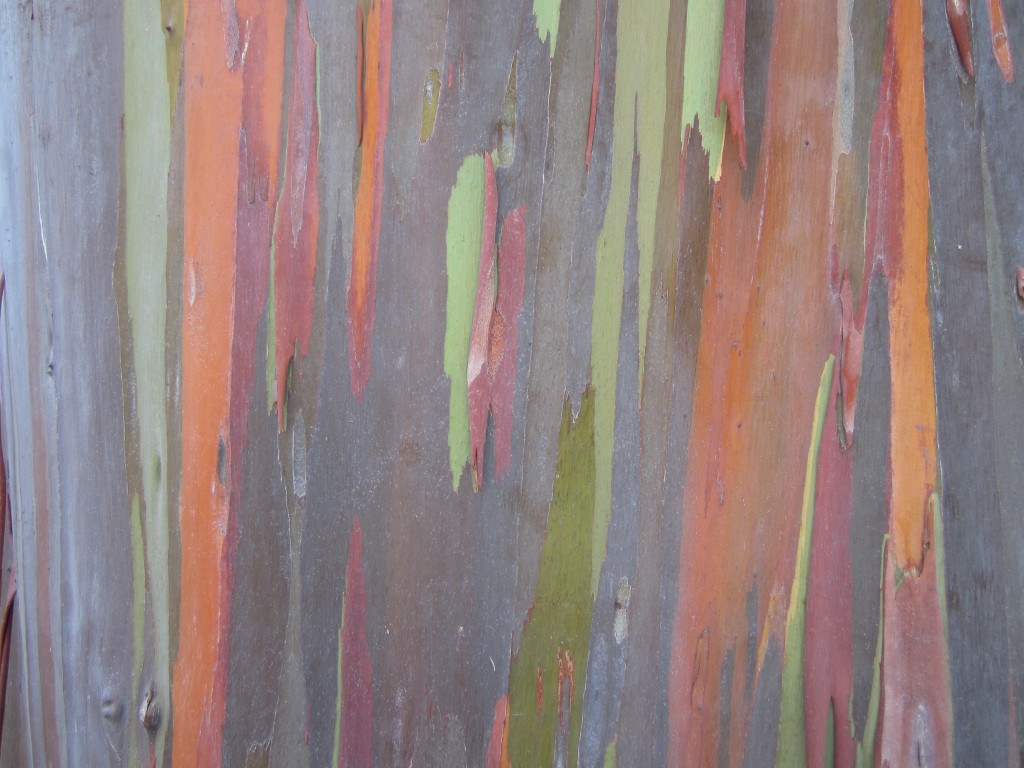 Answer below, but for now I'll say it can be found right outside the pro shop at the Wailea Old Blue Golf Club in Maui, part of the Wailea trio that includes the Gold and Emerald Courses we played yesterday.
We continued our lessons in reading the grain on the Arthur Jack Snyder course. I didn't think too much of the opening holes, which seemed a little tame and scruffy, not much different from anything you'd find on a residential Florida course.
Then we came to the fourth hole, a 538-yard three-shotter. This may well be where the old saw originated to beware the distracting scenery, lest one foul up the golf at hand. Distracted I was, but who can blame me?:
It looks like the original picture postcard, but for me it played like the No. 3 handicap hole it is. With the massive, looming, 10,000-foot plus Haleakala Volcano in the background, I blew up sure enough, managing to lose a ball and adding a three-jack indignity on my way to an eight.
Hello, Arthur Jack Snyder. I was barely aware of Snyder (1917-2005) before tackling Old Blue, and subsequent research showed I'd barely touched any of his courses other than in Arizona, where he mainly lived.
Jack, as he was mostly known, was the son of a greenkeeper (the family was of Scottish descent) and he and two younger brothers carried on the family trade. He often said, "I learned to walk on a golf course." He studied landscape architecture at Penn State University and designed his first nine-hole layout in 1941, the no-longer existing Harmony Farm Golf Club in Jane Lew, West Virginia.
Snyder served as superintendent at Oakmont for two years prior to the 1953 U.S. Open there, but then moved his family to Arizona where he firmly established his course design career, totaling more than 60 projects, serving a term as president of the American Society of Golf Course Architects, and mentoring younger designers, in particular Forrest Richardson, with whom he collaborated toward the end of his life.
Richardson has several moving tributes to Snyder in words and video on his website, all of which suggest that he was a generous and ingratiating man, proud of his work but generally self-effacing. (Geoff Cornish comes to mind.) In short, the kind of guy you wished you knew.
It was in 1965 that Snyder was asked to relocate to Hawaii to help with the emerging Ka'anapali Resort. Before he left the islands he had left his stamp on six 18-hole courses and has to be considered a pioneer in establishing Hawaii as a must-visit golf destination.
The Old Blue is said to be the third-oldest course in Hawaii after Mauna Kea and Royal Ka'anapali, which is on our dance card for later in the week. It put the Wailea Resort on the map after the first nine opened in December, 1971.
The course shows its age a bit. The two ponds on the ninth hole reminded me of something out of early motel architecture—"the cee-ment ponds" Jeff called them—though I note I walked off with a double bogey.
Old Blue could probably use some updating, a project already drawn up by Forrest Richardson, to restore bunkers and features to their original intent while installing new tees and expanding greens.
But the course is still a classic with accumulating beauty and an ever-present sense of fun, one of Snyder's fundamental principles. "Golf is a game," he would say. "It's supposed to be fun." Amen.
We had had plenty of fun by the time we rolled off the Old Blue, back to the clubhouse and under the ample shade of the Rainbow Eucalyptus tree (Eucalyptus deglupta for the scientifically minded). It's also called the Mindanao Gum, as it's more common in the Philippine rainforests of Mindanao.
The tree is the only Eucalyptus species found in the northern hemisphere. It may lack the oils and aroma normally associated with Eucalyptus, but it plays its trumps with the wild multi-hued bark. I like to think the colors represent a bit of the Tartan pattern favored by the ASGCA in the jackets its members wear, and a bit of the spirit of Arthur Jack Snyder.
It's not too far-fetched. Old Blue was Snyder's favorite design, and he drove around in a car with WAILEA license plates. I hit the green on the one-shot finisher and two-putted for par. Had I known that after his death Snyder's ashes were scattered in the bunker behind the eighteenth hole I might have over-clubbed, just to pay Jack a visit. But I guess I had anyway.
Previous: Maui Earworms
Next: TAP Beer of the Day: Maui Brewing's Big Swell IPA