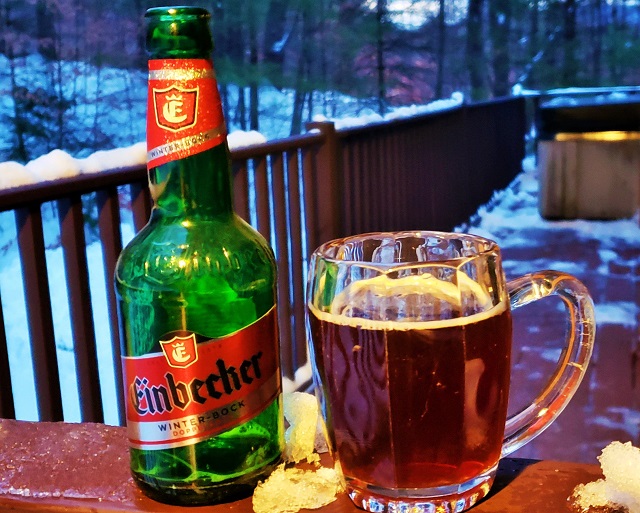 Today was a double Zoom day, beginning as most Tuesdays do having a chat with my racquetball buddies Jerry and Gary. We haven't played since early March, much less gone out to breakfast afterward as is our wont, where we regularly solve all the world's problems. So we've been checking in via Zoom on Tuesdays, getting in the requisite Trump-bashing and Netflix recommendations.
I asked Jerry, a retired library director but now an active genealogist, to see if John Brown had any German ancestors—the second Zoom meeting was my book group, discussing James McBride's remarkable novel about abolitionist John Brown, The Good Lord Bird. That's how far I was reaching for a tie-in to the Einbecker Winter-Bock. Well, it's a winter beer, so there you go.
(While I'm at it, I can't recommend McBride's book highly enough. It's a rollicking, language drunk spree that won the National Book Award in 2013 and provoked the judges into likening McBride to Mark Twain. There are hints of Huckleberry Finn at work, to be sure, as well as Thomas Berger's Little Big Man or Winston Groom's Forrest Gump. But as many comic novels go, it's also deadly serious, about race, gender, and all the world's problems.)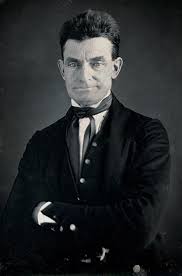 Brown, here in an early photo looking remarkably like Lyle Lovett, had English, Welsh and Dutch in his background, not that Jerry had time to do a definitive study. In 1849, while working in the wool trade, he traveled to Europe, including Germany, where he undoubtedly had some Einbecker beer.
Well, the brewery was certainly around then, and generally credited with originating the bock beer style. There are a couple of interesting Einbecker beers I'd love to see in my hands, including the Weihnachtsbier (a 5.3% ABV Christmas beer,) and the Ainpöckisch Beer 1378, harkening back to the date of the brewery's first sales receipt.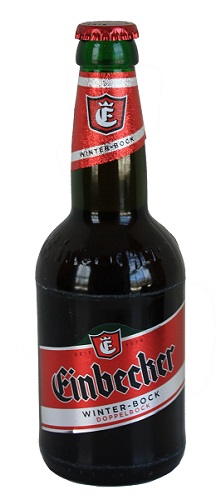 A 6.7% unfiltered bock, that one is a modern take on a recipe said to have been a big favorite with Martin Luther. The story goes that Luther, while defending himself at the Diet of Worms in 1521, was given a mug of the beer. During a break, one presumes. But he was so enraptured with it he was said to call out, "The best drink known to man is called Ainpöckisch Beer."
So, at 7.5% ABV, the Winter-Bock is the strongest brew Einbecker makes, worth keeping in mind as it would be easy to drink a lot of these in a row. It's undemanding and not terribly complex, but a very nice doppelbock, if not the best known to man. It has a pretty mahogany hue, a lively tan head, and malt fumes pouring out the glass—a mix of caramel and brown sugar, maybe a touch of fig. It's a sweet beer but not overly so, with a restraining if mild hop bite at the finish.
But no question this is a dark malt-accented brew, with those brown sugar notes and a pleasing velvety, tongue-coating mouth feel. Certainly not a beer likely to win over hopheads, but a refreshing change from the relentless IPA assault–if they're looking for one.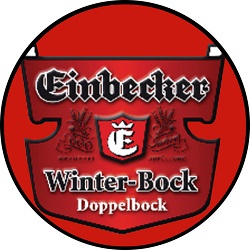 Name: Winter-Bock
Brewer: Einbecker Brauhaus AG, Einbeck, Germany
Style: Doppelbock
ABV: 7.5%
Availability: Seasonally, nationwide
For More Information: www.einbecker.de/home-en.html
[December 22, 2020]
< 12 Beers of Christmas 4: Fantôme Hiver
12 Beers of Christmas 6: De Glazen Toren Canaster Winterscotch >