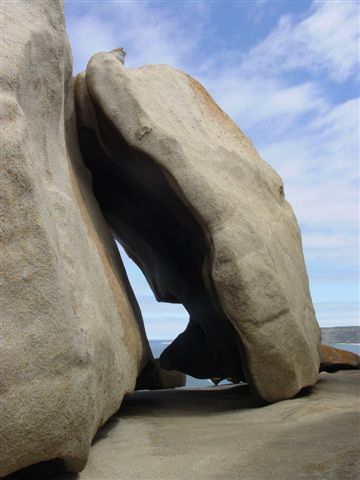 Congratulations to the U.S. team for its Presidents Cups win in Melbourne earlier today [Nov. 20, 2011]. Watching some of the play on the Royal Melbourne course put me in mind of the time I was fortunate enough to play there. So I thought I'd pull this one out of the vaults as a nod to the land down under, part of a trip I took eight years ago, and which remains one of the high points of my globetrotting.
I've left the piece as it was in early 2003. By way of minor update, the Jacob's Creek Open Championship ended its sponsorship with the Nationwide Tour after the 2007 tournament. Tommy Tolles kept his hand in on some mini-tours, winning a 2007 tournament on the Tarheel Tour, now the eGolf Professional Tour.
***

It was after emerging from the sheep-shearing shed on Kangaroo Island that it began to sink in, looking up into a night sky I had never seen before, and finally finding the Southern Cross: I was below the equator for the first time, in a new country, on a new continent.
I wasn't there to shear sheep. The shed had been transformed into a dining room for a few golf writers, golf tour officials, and employees of our host, Jacob's Creek. The Australian wine company was the primary sponsor of the Jacob's Creek Open Championship, the first Nationwide Tour event of the year and the first of two tournaments co-sanctioned with the PGA Tour Australasia.
It was the first of a packed two weeks in Australia for me, the first in and around Adelaide, the second in Melbourne and environs, roaming over some of the country's finest golf courses, sampling plenty of its fine food, and wine, and beer, and enjoying the hospitable and energetic Aussies. Australia may be far away, but it's nice to know we still have friends somewhere in the world.
True, some may interpret Scott Kelf's suggestion that I try some Vegemite for breakfast as a hostile act. Scott, from Melbourne, was my seatmate on the Qantas flight, which lasted about fourteen hours. (Luckily, I was in business class, with a six-hour flight to L.A. behind me, and another hour's flight from Melbourne to Adelaide ahead of me).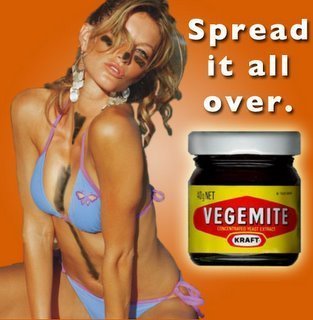 Scott filled me on the Aussies' sports mania, particular for Aussie Rules Football, a roughhouse blend of rugby, our soccer (their football) and our football (gridiron), though with little protective equipment.
And then there's cricket. Since the Cricket World Cup was underway in South Africa, attended to by much of the rest of the world if ignored in ours, I made dogged and repeated attempts to interpret the rules. I made feeble progress, though I'm on top of it enough to know that Australia is currently in the lead, and the final match is Sunday.
Vegemite jars are stamped with a "Best Before…" date, and the phrase seems a bit euphemistic. Even the flight attendant suggested I might not be ready for such a taste adventure. But the stuff is made primarily from spent yeast and malt extracts used in brewing, and a lot of salt, so how bad could it be? Australians are raised on Vegemite, and love it. (However, no one in Australia drinks Foster's Lager.)
Scott said to spread a lot of butter on my toast, and then cover it with a thin veneer of Vegemite. It wasn't actually that bad. Sort of like a spreadable bouillon.
It was a benign omen that things are a little different down under. I sure felt different, and never quite shook the sensation that I was living in a parallel universe from home, where it was a day earlier, freezing, looking distantly toward spring. In Australia, it was sunny, toasty warm, heading toward fall.
Good golfing weather, to be sure. After landing in Adelaide, South Australia's capital and the country's fifth-largest city, I was whisked an hour north to the prime wine-making region, the Barossa Valley. Next to the Jacob's Creek Heritage Site, where Bavarian immigrant Johann Gramp planted the first vines in 1847, we fired some short irons at a temporary flag.
This included fellow golf writers Jeff Wallach, Tom Harack, and Golf Magazine associate editor Tom Mackin, all of who had arrived a few days earlier. We made great hay throughout the trip that three of us were named Tom, and with the Aussie penchant for nicknames, we were soon known as Beds, Harry, and Macca.
Les Perchevski, originally from Newcastle, Australia, now lives near San Francisco and runs a market in Corte Madera that sells enough Jacob's Creek wine that he garnered an invitation, too. Greg Stirling, a senior brand manager, was our Jacob's Creek impresario for the week.
If I was spacey from travel, my cohorts were logy from just having sampled the entire Jacob's Creek portfolio (about 18 varieties) with one of the winemakers, Bernie Hickin. They tasted a few again in a lavish lunch at the site, which introduced us to the local King George Whiting fish.
The lunch almost made dinner that evening redundant, but we strolled down the boardwalk from our seaside Stamford Grand Hotel in suburban Glenelg, where I tried the tasty barramundi lungfish at the trendy Salt restaurant.
All in all, we were in fine shape for the pro-am the next day at the Kooyonga Golf Club, where the tournament proper was to be held. I was teamed with Greg, Harry, and Peter O'Malley, the Aussie who beat Tiger Woods 2 and 1 in the opening round of last year's WGC-World Match Play Championship.
O'Malley splits his year between Australia and England, where he plays the European Tour. Now 93 in the world rankings, the 37-year-old displayed some marvelous driving accuracy and near-wizardry with his short irons. "I figure I get about 80 percent of my shots from 160 yards and in, to within eight to ten feet of the cup," he said, and he went on to prove it.
On the fourth hole, I actually out drove O'Malley, and we were playing from the same tees. (He was using a three wood to my driver, but still.) My bragging rights lasted only until he walked away from the hole with a birdie to my bogey, and I was reduced to saying, "That's why they pay you the big bucks."
The Tommy Tolles incident occurred near the end of the gala dinner that evening at the Stamford. Tolles, 36, from Flat Rock, North Carolina, was riding high on the PGA Tour in 1996 and 1997, winning over $800,000 each year, ranking 16 and 27 respectively. He never won on the big tour, though he came tantalizingly close in some big tournaments—third in the 1996 PGA, second in the 1996 Players Championship, third in the 1997 Masters. But after 1997, things started to head south. I'd always wondered why, and his caddy, Mark Pace, said, "Ask him."
So when Tolles wandered within earshot, I did. But all my traveling mates heard was the blunt, "So what the hell happened?" and for the rest of the trip suggested that my zinger would destroy any hopes Tolles had of playing well, now or ever, and that he would probably be seeking me out before the end of the trip to throttle me.
I protested that they hadn't heard my sensitive lead-up to the question, in which I praised Tolles for single-handedly helping me win my golf rotisserie league in 1997, and that ever since I had looked for his name in tournament results.
"You'd have to look pretty low, lately," he admitted.
With that out of the bag, I decided it was okay to ask, "So what the hell happened?"
Tolles pointed to his head, and said, "It's all between the ears."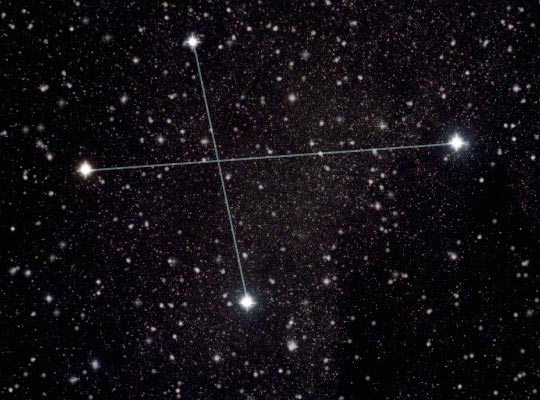 I began to wonder. The next day we took our side trip to sample the natural wonders of Kangaroo Island, and where we heard from the mainland that Tolles had opened the tournament with five consecutive bogeys, and wasn't likely to make the cut. "You're a dead man walking," said my mates.
Our meal in the former sheep-shearing shed had been another eye-opening production—spit-roasted grain-fed beef topped with Kangaroo Island lobster and béarnaise sauce with vegetables. There were four Jacob's Creek wine selections, and a sticky date pudding with butterscotch sauce dessert that was worth flying all day for alone.
Outside, looking skyward, contentedly filled, I contemplated that whatever universe I was in, it was a good one. All I had to worry about was being clubbed to death by Tommy Tolles.