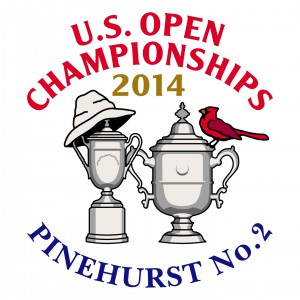 Once upon a time here at The A Position we were given topics to address (or not) each month for The A List feature, in 150 words or fewer. Before the 2012 U.S. Open we did it a little differently: Editor James Frank polled the TAP roster of writers, asking us to vote for our five favorite U.S. Opens, in order.
Then he tabulated the results (using a system known only to him) to come up with the 10 best of all time. He parceled out the assignments, making sure we each had one Open from our picks ("…harder than you might think," he said).
Happily, I wound up with 1913, which gave me a chance to get to know it a little better, and the actors involved. And speaking of actors, the Open was the basis for the film "The Greatest Game Ever Played," based on Mark Frost's book of the same name.
I haven't read the book, but I can say that the film is riddled with inaccuracies. But it's fun to watch anyway, because it sure gets the astonishment right.
The 1913 U.S. Open
The outcome, predicted by no one, remains improbable even in retrospect. Yet almost 100 years ago a 20-year-old amateur outpaced the field, a triumph that galvanized the growth and democratization of the U.S. game.
The expected storyline for the 1913 U.S. Open was continued British isle dominance, particularly with greats Harry Vardon and Ted Ray playing.
From seemingly nowhere–although he was the reigning Massachusetts Amateur Champ–came Francis Ouimet, who lived across the street and had caddied at the private Country Club in Brookline, Massachusetts, site of the Open.
After two rounds Ouimet was tied with Walter Hagen, trailing Ray by two, Vardon by four. After the third, Vardon, Ray and Ouimet were deadlocked. And so it remained after the fourth, leading to a nail-biting 18-hole playoff.
After his victory–by five strokes over Vardon, six over Ray–Ouimet was carried away on the crowd's shoulders, and into the ages.