We've known for awhile now that Gary Player was going to bare all for ESPN The Body Issue, and now the photos are out, Player appearing on one of the eight covers of the magazine, and looking pretty damn good in a shot that poses him as Atlas holding up the world–the world being a golf ball, naturally.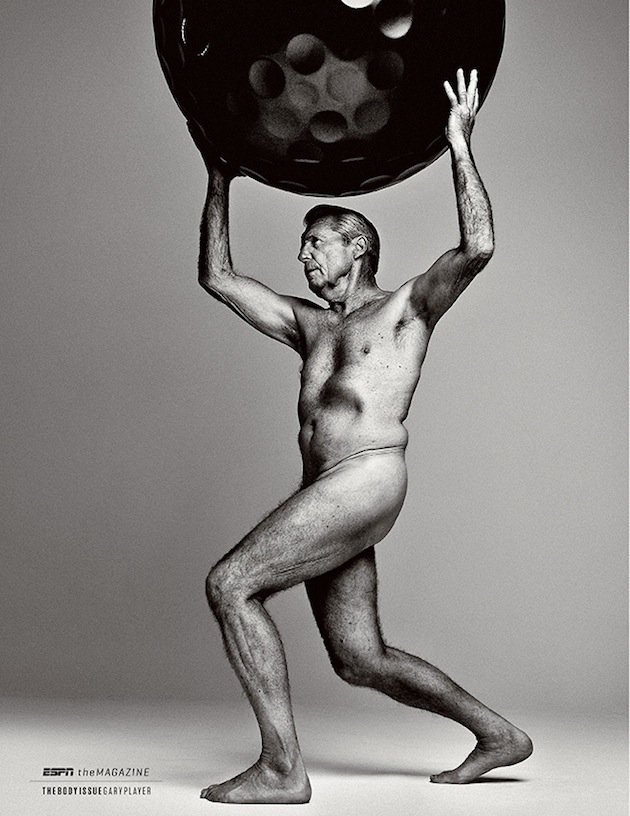 Whereas we had only Suzann Pettersen on hand last year (not really a complaint), the bonus this year are shots of Carly Booth, a 21-year-old player who won twice on the Ladies European Tour last year, here going about as free range as possible: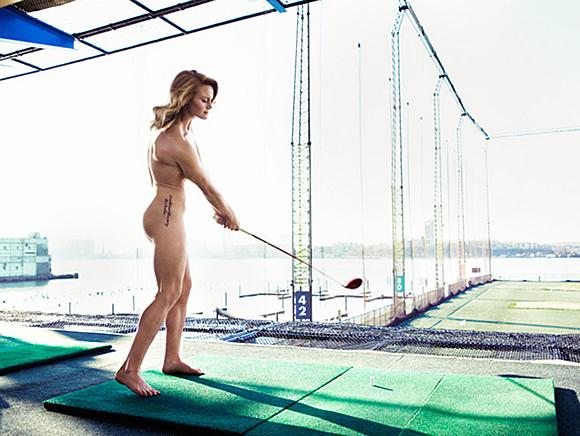 The tattoo on Ms. Booth's right side has nothing to do with hip rotation. It says, "It is not the stars to hold our destiny, But it is ourselves," a quote–well, actually, a misquote–from Shakespeare's Julius Caesar.
Why quibble? Ms. Booth's form looks wonderful to me. And I can only hope, when and if I hit 77, to look half as good as Gary Player. Especially since I don't anticipate doing 100 situps a day anytime soon.
(Photos Courtesy ESPN the Magazine)
Related Post: 2014 Nudity Scandal!
More on Shakespeare and golf: What Golf Ball Through Yonder Window Breaks?