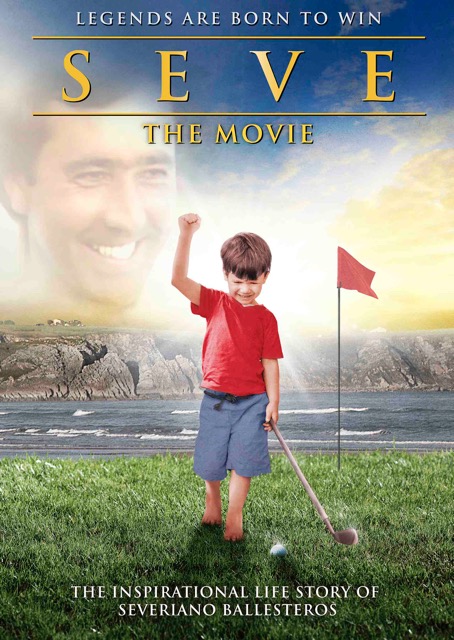 [April, 2016]– I suspect it would be difficult even for Paul Azinger to remain dry-eyed through a showing of "Seve, the Movie," an independent film released to select theaters in March and On Demand across North America in April. Directed by John Paul Davidson and produced by Level 33 Entertainment, the movie is a curious blend of documentary footage of Ballesteros and recreated scenes from Seve's youth.
José Luis Guitiérrez plays the youthful golf obsessive, fashioning his own club from the head of a three iron that his caddying older brothers give to him, and then practicing endlessly in the sand on the beaches of Pedreña in northern Spain.
His farming family, shown as loving and indulgent, urge him on, and he wins a caddy tournament at the age of 12. And, well, the rest of the story is known, from the five major championships, his fiery play and inspiring leadership in Ryder Cups, and his all too early death from a brain tumor at 54.
The movie pulls no sentimental punches, as it keeps cutting from the adventures of young Seve (and a well-mimicked slashing golf swing) to the footage of the actual Seve in rounds of the Open Championship and Masters tournaments in ways that can't help but evoke poignant moments.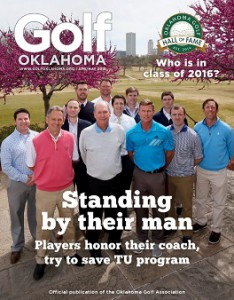 Along with commentary from some of the televised competitions there are voiceovers by the likes of Ben Crenshaw, Gary Player, Peter Alliss, Tiger Woods, Nick Faldo and Nick Price. There are interviews with the older Seve, and later, the unfortunately ailing Seve.
I don't foresee the film breaking any box office records, but fans should enjoy it, and those unfamiliar with the exploits of one of the most charismatic and energetic scramblers in the history of the game would do well to make his acquaintance here.
This piece originally appeared in the April-May 2016 issue of Golf Oklahoma magazine, in slightly different form.