Jonathan Cummings doesn't beat around the bush in introducing his treatise on the ranking of golf courses, The Rating Game (Post Hill Press, $28): "Humans love to compare. We have always done it, and do it all the time—at work, at play, and even in the locker room. The other thing humans love to do is make lists. Put those two powerful impulses together, and you have the modern mania for rankings."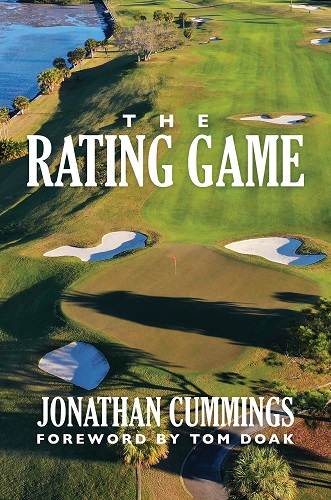 This is all too obvious in the briefest of glances at the flood of articles that currently come our way online—The Best Five Things, Ten Places You Must Visit, Seven Foods to Avoid, Eight Best Hotels in….
Golf should be different? As soon as Cummings introduces the inevitability of golf course rankings he delves into their history, a fascinating chapter that uncovers a 1907 survey of golf luminaries naming their favorite British courses. (Hang on to your golf cap—the Old Course at St. Andrews came in first.)
Cummings then takes a deep dive into how the ranking methodologies of the Big Three magazines work—GOLF, Golf Digest and Golfweek—and how they've evolved over time since Digest's first "America's 200 Toughest Courses" was published in 1966.
The author knows whereof he speaks, having spent a 37-year career as a research test and measurement mechanical engineer. But he's also a golf nut with over 1,600 courses in 35 countries on his life list, with long experience on several ratings panels.
Cummings also managed to talk Tom Doak into writing an introduction which cleverly talks about the value of course ratings while simultaneously decrying them: "I hope Jon's book will cause you to trust your opinion more, and magazine rankings a little less."
As well it might, as Cummings goes on to show in several chapters how difficult a thing it is to accurately measure something that is ultimately subjective. He does this in several chapters that I found read better after my morning coffee than after my evening beers.
Ratings geeks and math freaks should eat these chapters up, replete as they are with charts and statistical theories. I barely survived, though I have to say Cummings has a spare and clean writing style, with a touch of humor, that saw me through to the later chapters, which ponder the many variables that actually go into evaluating the quality of a golf course.
I've often wondered why no one ever asked me to become a course rater; after all, I've played hundreds of courses all over the world, from Iceland to Australia, Dubai to the DR. Maybe because I've never lowered my handicap below 14, maybe because I just never really went after it. I certainly became less enthused after the magazines, as Cummings reports, decided to monetize the systems, and began assessing fees and annual dues to raters.
Cummings doesn't wander into any potential dark side of the ratings game—whether positive ratings can be bought, say, or a position on a ratings panel secured through sexual favors. (Both common enough gossip.)
He only goes so far as to say all the current systems have some inherent flaws, and suggests a new system based on the Schulze method, a voting theory created by German physicist Markus Schulze. It's a little complicated. But plausible. I think.
***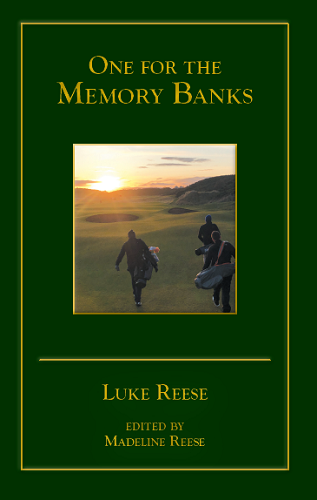 Luke Reese carries a 3 handicap and is a course rater for GOLF magazine. But there was a time when he could barely swing a club and, when he eventually reached a green, put on undignified putting displays.
But Reese, now out of Chicago, moved to Germany in his early 30's and eventually became the head of European sales for Wilson Sporting Goods, particularly for tennis and golf, where he first met the Scotsman, Allan Bond, who was the manager of UK sales.
Bondy, as he was known to most, was 20 years senior to his boss, whom he ever after referred to, at least out on links courses, as, "…young Mr. Reese." Bondy, a passionate golfer, took Reese under his wing as far as the sport was concerned, offering guidance and a healthy portfolio of classic golf literature to work through.
After some months of practice Reese showed Bondy his swing. The critique: "As a golfer, you'd make a fine salesman."
That was the start of a decade-long May-December golf bromance between the two, marked by endless hard-fought match-play contests between the two, played over some of the greatest courses in Scotland, Ireland and England.
On the opening tee of every match Bondy would stick his peg in the ground and say, "Here's one for the memory banks," and Reese has taken that as the title for a loving tribute to his friend: One for the Memory Banks (No. 9 Publishing House, $27.50, available via Amazon or www.thememorybanks.com). The book is a collection of reminiscences from their various matches over the years, which may sound like a dreary recipe. It's decidedly not.
What with the courses mentioned and the Scottish and Irish characters involved (Reese and Bondy were sometimes teammates instead of opponents, including a memorable match against Padraig Harrington at Royal Dublin), the book is brimming with ripe anecdotes, often seasoned with perhaps more than a few wee drams, and matches of seemingly no importance to anyone but the participants nonetheless brought to zestful life.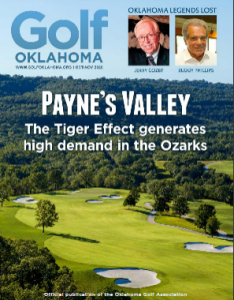 There's a poignant ending to the book, that most will suspect before the pages run out. And I couldn't help but think that I enjoyed the book more because I had played at many of the courses that Reese describes. But I don't think it's a prerequisite for other readers' pleasure in this tour of some of the finest overseas links courses. Reese doesn't rate them here, but he sorely whets one's appetite.
This piece originally appeared in the October-November 2020 issue of Golf Oklahoma, in slightly different form.