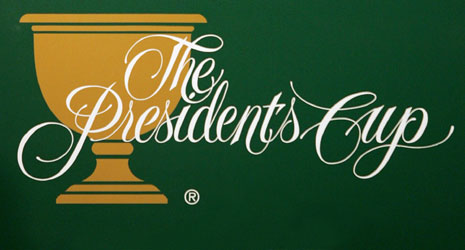 This week's Presidents Cup competition inexorably comes with the standard dose of invidious comparisons to its wealthier, more intense cousin, the Ryder Cup. Central to the suggestions for "improving" the Presidents Cup is the notion that it needs to be made more competitive given the American team's 7-1-1 record.
For some of us, though, such sentiments miss the point and confound the event's appeal: We like the Presidents Cup's reduced levels of jingoism. The less bellowing of "USA, USA" and "Olé, Olé" (or its International Team equivalent), the better.
And as any golfer who's teed it up for a beer in a Saturday foursome understands, the players will be competing just as hard, the golf itself just as astoundingly great, as in the Ryder Cup.
Thus, it's dispiriting to read items like one in Sunday's Presidents Cup preview in The Columbus Dispatch:
"The goal is to create an atmosphere at the first hole that is positive, but exciting … to energize the fans between shots," [tournament director Dan] Sullivan said. The Ohio State University "Block O" cheering section might lead cheers on Saturday. Temporary bleachers are being installed on about two-thirds of the 18 holes to create a stadium effect and build intensity, Sullivan said.
Bad idea. Such "energizing" regrettably but dependably leads to the kinds of unsportsmanlike behavior that's regularly marred Ryder Cup installments on both sides of the Atlantic. The golf will be plenty intense in its own right.
It doesn't seem implausible to suppose that with the ongoing internationalization of the game, the win-loss record will level off over time. That's certainly the way things worked with the Ryder Cup, which, ancient history tells us, was once comparably one-sided.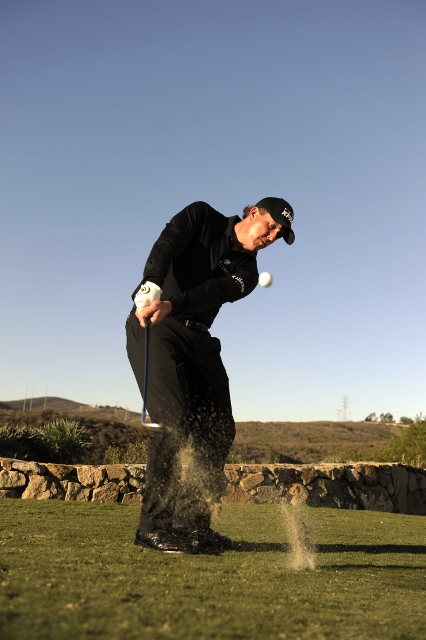 Besides, the available methods to automatically make the event closer – for example, simply limiting the total number of points awarded, to 28 from 34 – seem like contrivances. Anybody up for spotting Adam Scott a stroke a side?
Some of the pros agree and – surprising to me – aren't apprehensive about saying so.
"Actually, the tournament is about promoting the game of golf on an international level," Phil Mickelson said recently. "Who loses and by how much isn't as important as having the guys get together in a competitive, friendly environment, put on a good show or display of golf and have some fun doing it."
More than in other sports, golf enthusiasts generally exhibit a greater capacity to appreciate quality play, regardless of the outcome of a given match. As written here before, in golf even a losing effort by your team can be entertaining.
Finally, for the strict bottom-liners among us, remember that a more laid-back atmosphere may well favor our team. Amidst all the macho, hand-wringing analysis devoted to a string of American defeats in recent Ryder Cups, only Judy Rankin seemed to put her finger on the real problem.
"We didn't come up short for lack of trying," Rankin said. "It was from trying too hard."