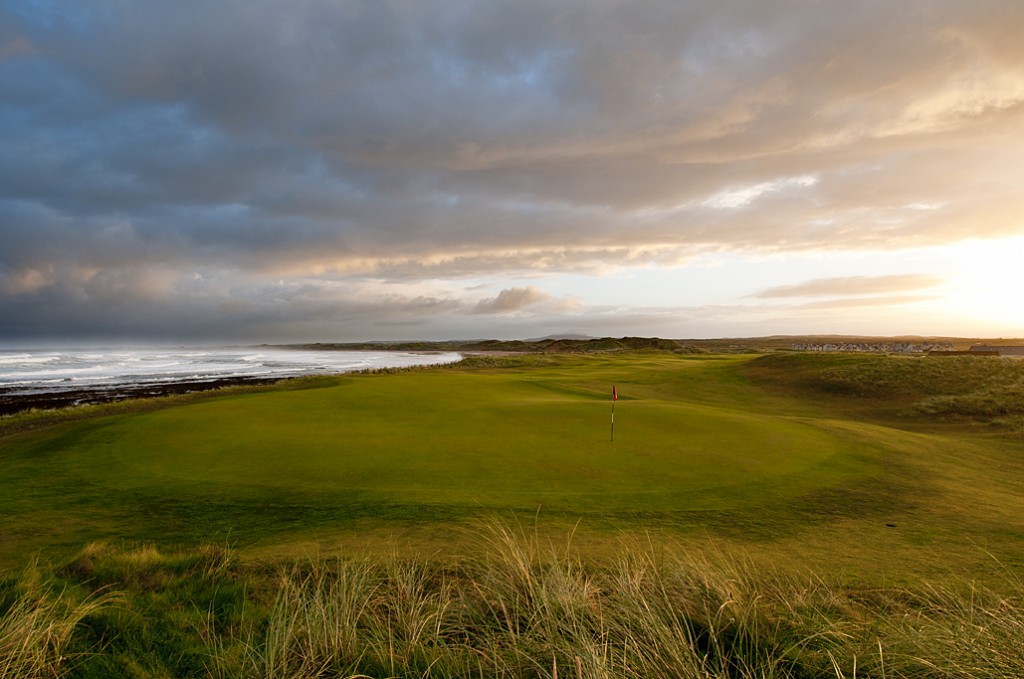 We're usually loath to shamelessly plug individual events associated with golf destinations, in part because for many readers, escaping the crowd is part of the appeal of travel. Today's exception is the Great Irish Links Challenge, to be held Sunday, May 22nd through Wednesday, May 25th and spread among Ballybunion, Doonbeg, and Lahinch.
And my slight stretch of a rationale for this waiver is that you could argue that – in terms of proximity, hospitality, and golf epicness — this would be the greatest long-weekend itinerary in Irish golf, tournament or no. (Full disclosure: The writer most recently visited during a Writers Cup tournament sponsored by Doonbeg.) Tack on a day or two and play Tralee and Waterville.
That said, the Challenge would undoubtedly make for the buddy- or couples-trip of a lifetime. My tourism operative friends report that 200 golfers have already signed up, TaylorMade and Shannon Development are sponsoring the event, and Paul McGinley is its informal spokesman.
"The intention is that there will be one overall winner," offers the press release, suggesting here that the welcome reception and awards dinner included in the 545-euro entry fee may overshadow the competition.
Full details can be found on the website www.greatirishlinkschallenge.com or by phoning +353 65 9055602.
# # #