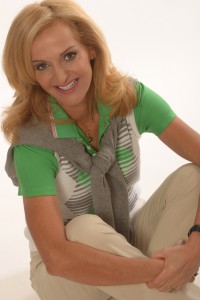 Captain Obvious would agree: Older sports celebrities have more interesting stories than younger ones, because stories, like people (ideally), take time to mature. Prolific Ann Liguori's interviews – culled mostly from her weekly show on WFAN — with iconic figures are now available on Hulu. The question is: Would a 20-something basketball junky be interested in the observations of Wilt Chamberlain? (There's a dirty joke there somewhere.)
For fans of a certain age, of course, Liguori's body of work – 600 conversations, counting her entertainment subjects – has a soundtrack-to-your-life quality: Mickey Mantle, Billie Jean King, Charles Barkley, Sam Snead, Wayne Gretzky, Ted Williams, Mike Krzyzewski, Dale Earnhardt, Gordie Howe, Pete Rose.
But there's also something fundamentally different from stars of today and their technically refined athleticism. Back in the pre-free agency day, professional sports was as likely to attract misfits as model citizens. Sure, athletes may have been well paid by relative standards, but nothing like today. They were, in that sense, more like just folks.
Liguori is good at bringing out this quality in her interviews. The girl next door, except smarter (as I've learned on several golf media trips with Ann). She does her homework. In fact, it's my wholly unscientific assessment that, in terms of pioneering female sports personnel, Liguori's underappreciated.
Perhaps this too dovetails with her interview style. While Liguori is a celebrity in her own right, it's always clear she understands she's not the interview subject – an increasingly rare and welcome trait in today's journalism-as-entertainment atmosphere.
# # #