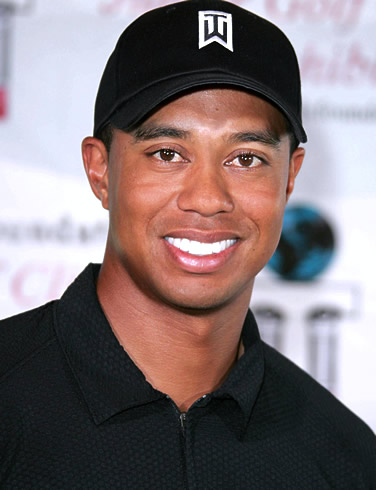 The yes-you-did, no-I didn't-spat between Corey Pavin and Jim Gray over whether Pavin will pick Tiger Woods for the Ryder Cup team should not obscure the larger issue. Pavin needs Woods on his team, and if Woods doesn't make the team on points, Pavin would be ill-advised not to pick him.
It's not that Woods is a nice guy who deserves a break. Woods is a complicated character. He's got an arrogant sense of entitlement, which was a big factor in his self-inflicted catastrophe. You have to feel a wee bit sorry for him because he is also a man who clearly and sincerely looked forward to fatherhood, and now he's cost himself the chance to be the sort of father that he wanted to be.  But Pavin shouldn't pick Woods because he feels sorry for him.    
He should pick him because, regardless of what Woods does in the PGA Championship and the first two rounds of the FedEx playoffs (assuming he qualifies), the American Ryder Cup team will be deserved, decided underdogs against Europe. On paper, this could be the biggest mismatch in cup play since one of the two squads consisted of twelve Brits named Bernard and Percy.
The Euros will have the likes of Lee Westwood, Ian Poulter, Paul Casey, Justin Rose, Rory McIlroy, Padraig Harrington, and reigning U.S. Open champion Graeme McDowell. They'll be playing on home soil. They'll be seeking revenge, both for the thumping they took in 2008 and the way it was administered. Do you think Westwood has forgotten the sight of Boo Weekly playing horsey with his driver?
Against this crew, the United States will send Phil Mickelson (assuming he's not laid up with arthritis), Steve Stricker, Jim Furyk… and whom? Hunter Mahan can get hot, but often disappears. Anthony Kim is still recovering from wrist surgery. Dustin Johnson has yet to prove he can hold up under intense pressure.  And behind them on the point list come the likes of Jeff Overton and Matt Kuchar. A lot of younger Americans, who once figured to be Ryder Cup stalwarts, like Weekly and J.B. Holmes, have been having bad years.
That's not to say the Americans are a lock to lose. We've seen in Ryder Cups where a team with inferior credentials can win if it gets on an emotional roll. And that's where Woods can come in.
With Tiger on the team, there's at least a chance that he could be the emotional catalyst. Pavin could send him out in the first alternate-shot match. If he plays well and wins it, everyone on both teams will get the same message. The sheriff is back in town.
If he doesn't play well, even if he plays like the stranger who finished next-to-last in the Bridgestone last week, so what? He'd be taking a spot from someone like Ricky Barnes or Ben Crane, who are next on the points list as of now. Does anyone think that Crane or Barnes could lead the team to victory?
No. The Americans' best chance is to hope that Woods regains his form and becomes the inspirational catalyst. And that can't happen if he's not on the team.